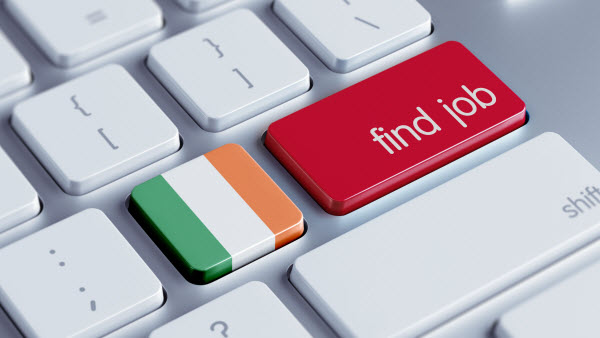 Non EU/EEA students are allowed to stay up to 24 months in Ireland after completing their degrees (Masters or PhD) in order to find employment. Ireland also allows international students to work while studying for 24 hours a week. Ireland has become a favorite destination for international students because of this additional factor. Following is a complete guide to elaborate during study and post study job opportunities, job types, requirements to work and expected job wages in Ireland for students. Ireland has made the process of working in Ireland while study and working in Ireland after study very simple and accessible.
Job Opportunities in Ireland While You Study:
As mentioned above Ireland allows Non-EU/EEA students to work in Ireland if they are enrolled in a full time programme of at least one year's duration. International students including Non-EU students can work up to 24 hours a week in Ireland if they are enrolled in a full time course of at least one year's (on a course that leads to a qualification which is recognized by the Irish Department of Education and Skills) duration without a work permit. During scheduled holidays between months of June, July, August and September and from 15th December to 15th January the students are allowed to work even for 40 hours a week. To work in Ireland you will have to follow a procedure. First of all, the Non-EU students who are enrolled in a fulltime course of at least one year duration will register at a local Garda National Immigration Bureau (GNIB) as soon as they arrive in Ireland.
Conditions for Work in Ireland:
You must be registered with GNIB (a card you receive from immigration when you enter in Ireland on student visa)

You must be enrolled at a recognized programme leading to a qualification recognized by the Irish Department of Education & Skills

You must be attending a full time programme of education at or above NFQ Level 7

You must be undertaking a minimum of 15 hours day time study

You must be getting tuition, between the hours of 8am and 6pm per week for a minimum of 25 weeks per annum

You must be enrolled in a programme of at least one year's duration
If you meet the above condition then must obtain a Personal Public Services Number (PPS Number). An employer can only pay students employees with a PPS number, and funds will usually only be paid to an Irish bank account. Students will also be required to meet with employment laws and taxation requirements of the Universal Social Contribution (USC) and Pay Related Social Insurance (PRSI).
How to Get PPS Number:
To get PPS number you will have to make an appointment online at MyWelfare.ie. The next steps will be guided by MyWelfare.ie.
Types of Student Part Time Jobs Available in Ireland:
Part-Time Receptionist

Administrator Part Time

Part Time Credit Controller

Domestic Housekeeper

Spa Therapist (Part-Time)

Food and Beverage Assistant

Pre-School Tutor for Children

Receptionist for a luxury boutique style Hotel

Community Carers, evenings and weekends, Dublin

Events Bar Staff

HR / Payroll Administrator

Accommodation Assistant

Guest Relations Assistant – Receptionist

Hospitality Coordinators

National Sales Manager (Part Time)

Night Conference & Banqueting Porter

Part Time Cashier/Income Auditor - Accounts Assistant

Drivers

Swim Teachers

Childcare Practitioner

HR & Payroll Advisor(Part time 30 hours)
Note: The national minimum wage for an employee is €9.80 per hour in Ireland since 1st January 2019, under the National Minimum Wage Order 2018.
Job Opportunities in Ireland Post Study:
Under Ireland's Third Level Graduate Scheme, international students including non-EU/EEA students who have done Master's or PhD from Ireland can stay up to 24 months in Ireland to find employment. Your limit of stay depends upon your level of graduate degree. The students must apply to avail this scheme before their students visa expires. This scheme has increased enrollment of foreign students in Ireland up to 25%.
Conditions of Applying Ireland's Third Level Graduate Scheme:
They must have achieved the degree for which they were enrolled in Ireland as a student

They must have Stamp 2 student immigration permission and immigration registration card

They must have not exceeded 7 years stay limit in Ireland as a student

They must not have availed Third Level Graduate Scheme previously

They should have met a good character obligation while studying and obligated Irish State's Laws

They must provide an evidence that they have graduated by institution or awarding body in form of written award/degree

The award must have been granted by a recognized Irish awarding body i.e.

From the seven Irish universities that are Trinity College, UCD, DCU, Maynooth University, UCC, NUIG and the University of Limerick

Dublin Institute of Technology

Royal College of Surgeons Ireland

Institutes of Technology

Quality and Qualifications Ireland (QQI)
After attaining Third Level Graduate Scheme visa you will be allowed to stay in Ireland for 6, 12 or 24 months depending upon your level of your degree. After finding a suitable employment you can apply for a green card or work permit.
Top Discussions on Study in Ireland
X
FREE STUDY ABROAD

Free study abroad expert advice