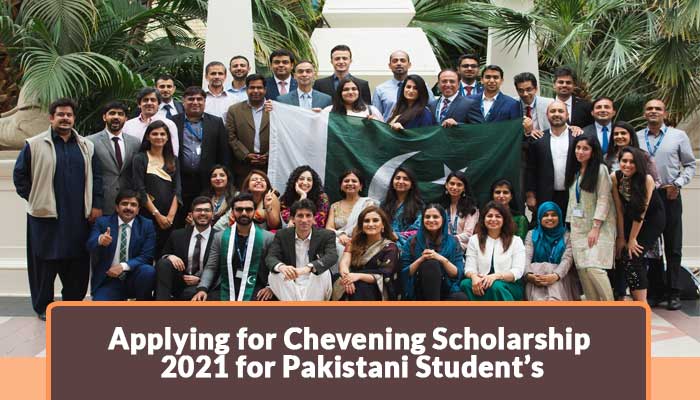 Students are always looking for new opportunities to study abroad as being foreign qualified enhances one's vision, share experiences and enable's student to work first hand on real world projects. The chevening scholarship is one such scholarship that enables top students to experience foreign education that is paid for enabling them to focus on their studies and future.
The chevening scholarship 2021 allows students to carry out master's degree having a time period of one year covering tuition fees, accommodation and flights in the UK.As Pakistan country is included in the commonwealth countries as chevening scholarship pakistan enables Pakistani students to apply for the program giving students a change to experience world class education.
Some of the past recipients of the scholarship include Zaia BAhaa-Eldin(Egyptian Deputy Prime Minister), Phil Goff (New Zealand's Mayor of Auckland) and Rizi Raza(Indonesian film screenwriter, producer and director).
As each year only 2% applicants are selected for the scholarship so make sure that your application regarding Chevening Scholarship 2021 is well prepared. Following are some facts that applicant student should know before applying
Courses offered towards Chevening Scholarship Pakistan
The scholarship programme offers over 12,000 postgraduate degree courses offered by 150 higher education institutes and universities. Scholarship applicants must list down three preferred master degree programmes that they would like to join. Scholarship applicants don't need an admission or acceptance letter from their university unless they have been selected at this point.
Applicant work experience
Two years of work experience is required by the applicant. Voluntary, freelance work, internships and Part time work are counted toward work experience. Scholarship applicants can submit their work experience ranging from 10 different employment periods to fulfill this demand. Scholarship applicants' work experience should amount to a total of 2,800 hours.
Applicant Essays
Scholarship applicants need to submit four 500 word essays. In the first essay applicants should showcase their personal relationship skills and foreign networking abilities like how they have handled different situations involving various age groups, socioeconomic classes and different cultures.
In the second essay applicants should showcase their leadership skills through various projects that brought positive change within their community. In the third essay applicants should outline their career plans for their future. In the fourth essay applicants should convey reasons as to why they want to study in the UK.
Applicant Reference letters
Applicants will need two letters of reference; one reference letter from academic person or professional and another one verified from the British Council once applicant has been shortlisted.
Applicant Interview advice
Applicants can book their suitable time slot for the interview after they have been selected. Applicants are suggested to select a morning slot as the interview panel judges appear to behave more harshly after going through many interviews throughout the day as they get tired due to the toll of taking five to six applicant interviews each day.
Applicants who were selected will then be invited to attend the interview in the town or city where the high commission or British embassy have a centre or office. Here applicants will be given one hour's time period to convince the judges panel of their worth towards attaining the scholarship.
It is recommended for the applicants to memorize their essays so that they can easily clarify any question about them on the spot. It's also recommended for the applicants to list down their goals and passions for their careers and brainstorm on how they plan to make an impact towards the world.
X
FREE STUDY ABROAD

Free study abroad expert advice