Apply for SC 476 with OZ CONSULTANCY..!!
Tuesday —February 26, 2019

52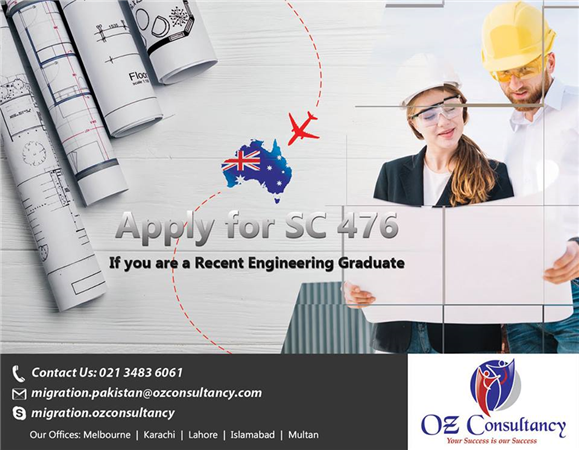 The Australian government offers a special Work Visa to recent Engineering Graduates from recognized universities* in Pakistan. The Skilled—Recognized Graduate visa (subclass 476) offers the opportunity to special hashtag#Engineering_Grads to work in hashtag#Australia for up to 18 months.
For a free assessment, please fill our online assessment form at https://lnkd.in/ftethkE
For more details, contact us on: 021 3483 6061
Countries

Pakistan

Australia
Education Levels
Bachelor's
Masters
MPhil
PhD
Consultant Info
X
FREE STUDY ABROAD

Free study abroad expert advice