Tuesday —February 12, 2019

128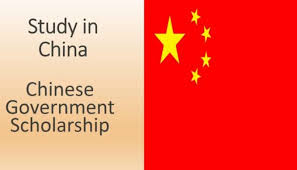 Full Scholarships for Excellent Students ;
1⃣ September intake-2019
2⃣ English Medium
3⃣ Nationality restrictions: Currently None
📝 Limited seats , admissions will be closed when all the seats are reserved.
[爱心][爱心]🎓 HUNAN UNIVERSITY
COUNTRY RANK 35, WORLD RANK 496
[咖啡][咖啡]Scholarship coverages:-
Tuition fee full free
Hostel fee full free
Registration fee free
Medical Insurance fee free
[耶][耶] Bachelor Programs:
1⃣ Computer science and technology
2⃣ Mechanical Design Manufacture and Automation
3⃣ Electrical Engineering and Automation
4⃣ Bachelor of Business Administration (BBA)
[奸笑][奸笑]Master Programs :
1⃣ Computer Science and Technology
2⃣ Master of Business Administration
3⃣ Mechanical Engineering
4⃣ Electrical Engineering
[福][福]Requirements:-
1. Application form
2. Notarized certificate/degree and transcripts
3. Passport color scan copy
4. Passport size photo(white Background)
5. Two recommendations letter from professor (only master applicants)
6. Study plan
7. Recent Physical Examination form
8. Recent Police NCRC
9. Valid English proficiency certificate ( If anyone have IELTS or TOEFL can get more priority ) IELTS or TOEFL are not mandatory.
Countries

China
Education Levels
Intermediate
Bachelor's
Masters
PhD
Consultant Info
X
FREE STUDY ABROAD

Free study abroad expert advice