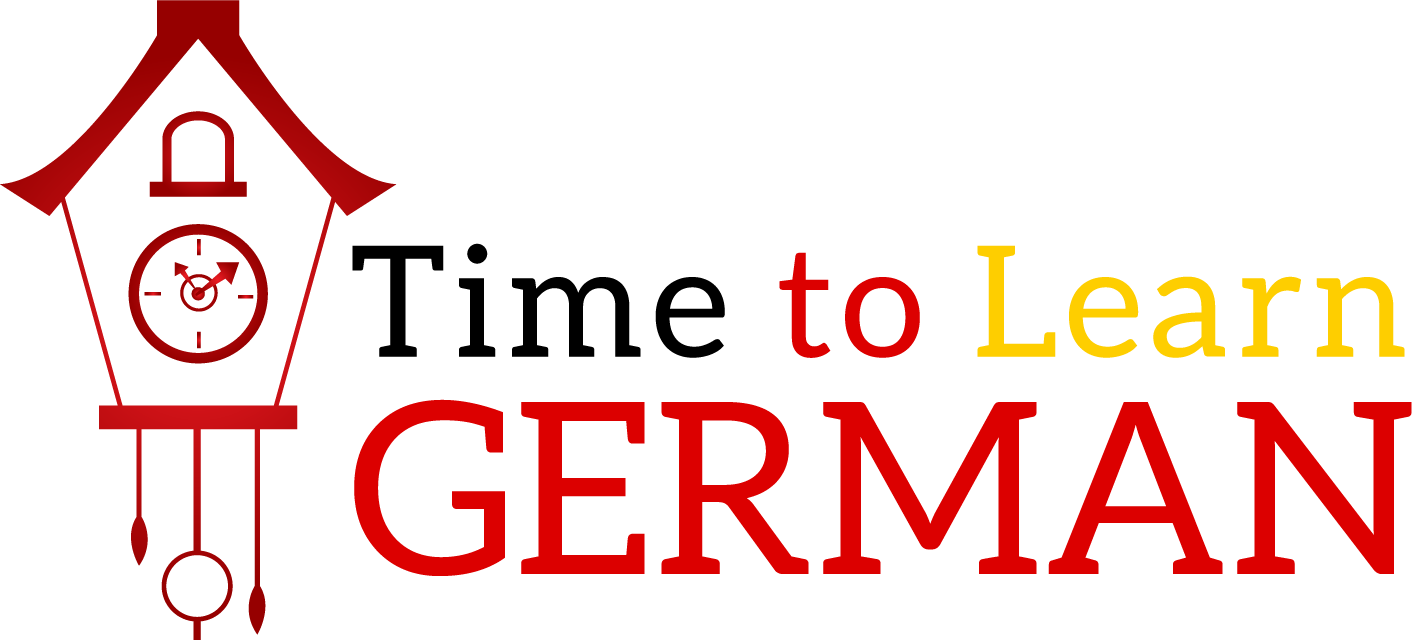 Germany is the second largest exporter in the world and its economy is the biggest in Europe and the fourth largest in the world. Its economy is comparable to that of all the Spanish-speaking countries of the world combined. Germany is home to many international companies.
German Direct Investment in the US Exceeds $10 Billion. Germany has the most native speakers in the European Union (far more than English, Spanish and French). German is one of the ten most spoken languages ​​in the world. It is also the lingua franca of Central and Eastern Europe. And "all Germans speak English anyway"? This is a pure myth.
Twenty-two Nobel Prizes in Physics, 30 in Chemistry, and 25 in Medicine have been awarded to scientists from three major German-speaking countries, many of whom have completed their education at German universities. Eleven Nobel Prizes in Literature have been awarded to German-speaking authors, and seven German and Austrian Peace Prizes have been awarded. Learning German can be a bit difficult, especially if you were born with a language that does not belong to the Indo-European language family.
But no matter what your native language is, don't be discouraged if German seems difficult at first. If you're wondering if there are shortcuts or special ways to learn German, I've mentioned a few ways in this guide that can help you improve faster. No, but the most important thing is continuity. You don't wake up one morning and speak German fluently.
Why German language courses
Learning in Germany means that it will be integrated into one of the most powerful and stable economies in the world. Germany is the largest economy in Europe, GDP is the fourth largest in the world, and is in the top 10 exports for both the United States and the United Kingdom.
In addition, German is also an official language in the two major European economic zones, Switzerland and Austria. When doing business with companies in these countries, knowing the language is a great advantage. The German language is the language of high-end business. A knowledge of German gives your child the opportunity to study in Germany. German universities require some knowledge of the German language.
People say it's about mastering the basics. So if you want to know how to learn the German language as a complete beginner, we recommend starting with the alphabet. Like English, there are 26 letters in German. There are some letters with pronunciations that do not exist in English ä, ö, ü, β, but these letters are not in the alphabet. Practicing correct pronunciation can greatly adjust your accent.
There are many reasons to learn the German language.
First European language
German is spoken by over 120 million people in Austria, Germany, Liechtenstein, Luxembourg, Switzerland, parts of Belgium, northern Italy, and eastern France. German is an important business language in the European Union and the emerging economies of Central and Eastern Europe.
Business language
As an important business language in the European Union and the emerging economies of Central and Eastern Europe, knowledge of German is a great advantage in business life. Negotiations in a third language can be misleading and have costly consequences.
Cultural and literary language
German is one of the utmost significant cultural languages. Spoken and written by Goethe, Mozart, Einstein, and many other great artists and scientists. If you're interested in literature, German is a must. More than 60,000 new books are published in Germany each year, which is 18% of published books worldwide.
Opportunities in the labor market
A knowledge of German will increase your chances in the job market. Many German companies abroad, many foreign companies in Germany, and companies with close business relations with German-speaking countries are looking for employees with language qualifications. Contact us today for more information on visa regulations and requirements for job seekers in Germany.
Opportunity to study in Germany
With more than 380 universities and colleges, German universities are internationally recognized and known for their excellent courses offered in English or German as the language of instruction.
Maintain individuality
Knowledge of a foreign language always broadens one's intellectual and professional horizons. Anyone who learns German has access to important intellectual, economic, cultural, and historical regions of Central Europe.
Types of German Language Courses
The main courses in the German language are standard, children and youth courses, individual courses, and exam preparation courses.
Standard courses
These include active learning, listening, writing, practicing, and learning in the group.
Children and Youth courses
These courses are for learners age range between 8-16 years. These include age-relevant topics which are appropriate.
Exam Preparation courses
These include level A1, A21, A22, B1, B11, B22, and C1 courses that have beneficial exam simulation. These also comprise internationally recognized certificates.
Individual courses
These include times and dates arranged individually. These have tailored content at the Goethe- institute or online.
Dates and enrolment for German Language Courses
Goethe Institute Karachi regularly offers Levels A1 and A2 at the following times:
| Monday to | Friday |
| --- | --- |
| 09:30pm | 1:00pm |
| 2:00 pm | 5: 30pm |
| 6:00 pm | 9:30 pm |
In addition, levels B1, B2, and C1 are also available. The availability of these courses depends on the number of enrolled students.
B1 - 15 Students
B2.1 and B2.2 – 10 Students each
C1 – 10 Students
Results or outcomes after learning German language courses
This is the first career option that comes to mind. After completing the German course, you will be certified as a German expert. Major economic activity has led to an increase in enrollment in German language courses, that; s why some institutes and universities are actively seeking German language specialists.
The two most appealing career options for German language learners are translation and interpretation. Germans are the most common travelers, accounting for roughly 10% of all global travel. If you enjoy being outside, you can work as a tour guide for German-speaking tourists.
This makes German the second most frequently used academic language. If you can speak and read German, you can get a job as an analyst assistant in government or private research institutes in India, Germany, or other German-speaking countries.
Preparation
German books, audio-visual materials, study sessions with a tutor, etc. can be considered. Online learning is a more modern way to start learning German more on that later. Expanding your vocabulary is important for both comprehension and conversation. You can start learning new words before you know exactly how or why the sentences are formed the way they are.

Interacting with German speakers is a great way to practice what you've learned in class and get further feedback on your speaking. By doing this, you will slowly build your vocabulary. They will use a lot of words you don't know and can develop habits of tone and intonation.

Once you have the basics, challenge yourself with authentic German text and audio. Check the news and weather to stay up to date on current events in Germany while improving your skills.

There are several online German learning sites and premium app services to help beginners learn German online. Some claim that you can master the basics in just 30 days. Rosetta stone offers a popular and proven language learning method accessible online and via the app.
Coaching centers for German language courses in Pakistan
Goethe Institute Karachi.

Institute of Modern Languages, Lahore

Annemarie Schimmel Haus Lahore.

Deutsch Institute German Language & Culture Centre

National University of Modern Language (NUML) Islamabad.
Frequently asked questions
1 - How many levels are there in the German language?
According to the Common European Framework of Reference, GER, German has six levels. CEFR explains what learners should be able to do in reading, listening, speaking, and writing at each level.
2 - How long does each level last?
The normal duration of A1 and A2 is two months each, with intensive teaching and learning. However, the duration of the B1 level language course is 4 months, as it requires intensive instruction and a lot of practice to pass the exam.
3 - How long does it take to complete the B1 level?
If you study German well, it shouldn't take you more than 8 months to reach the B1/ZD level. It is important to plan enough time for self-study at home.
4 - How much does a language course cost?
The cost of an intensive German course is NR. 13560 plus 1750 books and materials.

The standard German course fee is NRs 11300 plus 1750 for books and materials.

The online German course costs NRs 7910 and the books and materials cost 1130.
5 - What books are used in the language course?
Our Coursebook is a network series published by Klett Verlag. In addition to these textbooks, we use different books from different publishers to prepare for exams, as well as different books on grammar. All our books and materials are new and up-to-date so that you can truly understand the current use of the German language in Germany.
6 - What is the best dictionary for learning German?
Langenscheid Pocket Dictionary is the recommended dictionary.
7 - I heard that German is very difficult. Is it true?
Learning a foreign language is not easy. All learners make mistakes, but if you study hard and give them enough time, they will improve quickly. The important thing is to have the courage to make mistakes and improve slowly.
Ielts Questions/Answers
X
FREE STUDY ABROAD

Free study abroad expert advice