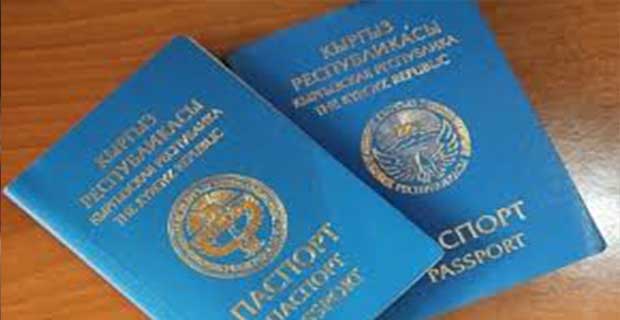 It is not much difficult for the Pakistani students to receive permanent residency and to get work permit in Kyrgyzstan after completion of the students. If the Pakistani student had been studying in Kyrgyzstan, then they can receive work permit at ease later on.
Steps for the PR Kyrgyzstan Entry Requirements of Pakistani Students
The government at Kyrgyzstan approves of the permanent residency and work permit to Pakistani students in Kyrgyzstan from 13 November 2008.
In order to obtain the permanent residency the Pakistani citizen must register with a territorial body of the Population registration department in Kyrgyzstan.

The next step is the registering of the application for the Kyrgyzstan permanent residency visa for Pakistani passport holder.

Entering into an agreement with the national security and internal affairs ministry of Kyrgyzstan.

Submission of the permanent residency documents by the Pakistani student to migration office.

Interview of the Pakistani passport holder interview.

After receiving the permanent residency the Pakistani student requires to submit payment of state duty and two photos.

After this the Pakistani student will receive the permanent residency in Kyrgyzstan in 2020.
Work permit for Pakistani Students in Kyrgyzstan 2020
In order to obtain a work permit for Kyrgyzstan for Pakistani students you must apply to the Kyrgyz government with certain documents, depending on the country, do check out your country's embassy or consulate with Kyrgyzstan visa to confirm.
Pakistani students also need to have a job in line to be accepted. Kyrgyzstan currently has a very good job market because of lack of professionals, so it should not be that difficult, assuming you have all proper qualifications.

Basic Knowledge of Kyrgyz or Russian is required, as other foreign languages are not that common but maybe English and Turkish in the capital, Bishkek, will be relatively easy to find though.

Pakistani students have to find a common job in Kyrgyzstan on a limited time basis if you aren't from a country that has unlimited stay Visa-free.

Citizens from all countries are able to apply for a Kyrgyzstan Visa for Pakistani Students electronically, and many are able to arrive Visa-free or with a Visa on-arrival. It's not that difficult to get into Kyrgyzstan, which is quite helpful.

Pakistan has diplomatic missions with Kyrgyzstan, contact the embassy or consulate in your country and apply for a longer Visa with the reason of seeking for work and a permit. It will last for 90 days, longer than Pakistani student will be able to stay Visa-free for most countries.
Citizenship in Kyrgyzstan for Pakistani citizens in 2020
If Pakistani student wants to obtain citizenship in Kyrgyzstan they must fulfil some requirements, which is that –
The Pakistani student must be living in Kyrgyzstan on a Valid Residence Permit for more than 5 years without leaving more than 3 months a year, able to speak Russian and Kyrgyz and have basic writing and communication skills, agree with the constitution of Kyrgyz Republic and have work and can support yourself from food to living.

In some cases the Pakistani student can be a citizen in Kyrgyzstan after being a residence for 3 years, which is, Kyrgyzstan citizenship by marriage by Pakistani.

Pakistani can have Kyrgyzstan citizenship by investment or you have contributed to the country in science or culture etc.

The Pakistani students must remember that multi-citizenship concept does not exist in Kyrgyzstan, they don't have to renounce their Pakistani citizenship but you will not be able to use your other citizenship in Kyrgyzstan.
Documents Required for Pakistani Students for the Citizenship of Kyrgyzstan 2020
Application – issued at the Passport Office at the place of residence

National passport (with the Russian translation, notarized);

Document that confirm the residence of a Pakistani citizen in the Kyrgyz Republic for at least 5 years, the documents are as follows – Study visa of Kyrgyzstan for Pakistani student, temporary registration certificate

Birth certificate (a copy certified by a notary)

Autobiography of the Pakistani student – in detail

Letter of employment verification in Kyrgyzstan – on the letterhead

Residence certificate

Marriage certificate (divorce certificate, a copy certified by a notary)

Spouse's passport (a copy)

Spouse consent to obtain a permanent residency permit in the Kyrgyz Republic

Permit from the house owner to get permanent residency in Kyrgyzstan.

Copy of the passport of the owner of the house.

Contract of sale and purchase of the house or apartment, with its cost and also other details as well.

Technical passport to the house or apartment

Complete health care examination along with the older Pakistani passport.

Certificate of clean criminal record of a foreign citizen in the territory of the state of which he/she is a citizen, and for stateless persons – certificate of clean criminal record in the territory of the state where he/she resided prior to the entry into the territory of the Kyrgyz Republic after fulfilling Kyrgyzstan entry requirements for Pakistani Students at all possible levels.

A copy of the pension certificate for pensioners

For the unemployed – a notarized custodial obligation or a bank account.

Two copies of the documents for a permanent residency permit are submitted.

Only one copy of the documents are to be submitted for a temporary residence permit.
X
FREE STUDY ABROAD

Free study abroad expert advice