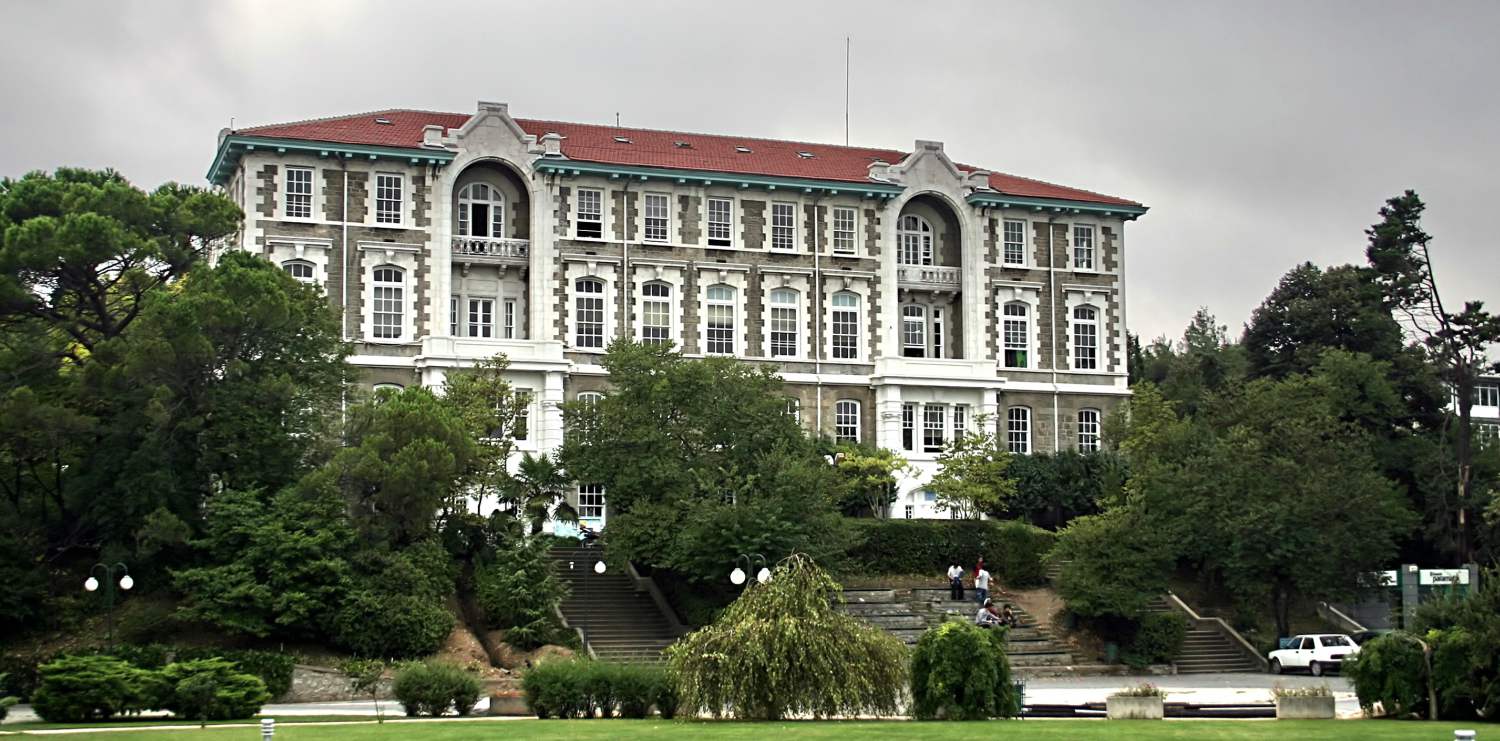 Turkey higher education institutes offer effective and high-standard academic programs to international students. The following are the various Study program intakes and admission requirements for Turkish Universities
The Academic Calendar
The academic year in Turkey consists of 2 semesters which runs from September until June. The academic first semester runs from October to January and the second semester from February to July. A two week holiday is given between these semesters, summer vacations are between July and October. Application deadlines are different in different institutions; universities generally begin their session in October. Many universities render admission on a first-come, first served basis depending on the applicant's qualifications of the prospective study abroad student. Some courses at certain universities accept applications on a rolling basis, but the most credible institutions take admission on a competitive basis. Each university's website provides details for the upcoming admission.
The Admission Criterion in Turkish Universities
Every Turkish University has its own admission criteria and international students who want to take admission to an undergraduate program must directly apply to the Student Affairs Office of the respective university. When the student submits the necessary documents the relevant faculty boards evaluate the application status of each student. Later Interviews are also conducted with the individual applicant if necessary. Upon acceptance of the admission, the applicant gets the right to study at the chosen university and he/she is then registered for the upcoming semester.
Admission in Undergraduate Program
Foreign students who wish to pursue their graduate/post-graduate studies in Turkey should apply directly to the universities.
International candidates who are currently studying in a senior grade in a high school or have already earned an intermediate/A-levels or high school certificate with 12 years of education equivalent to Turkish credits can apply for undergraduate programs in Turkey.
Turkish universities organize Examinations for Foreign Students (YOS) in their own terms. Thus, it is essential that prospective students should apply separately to each university. It is also recommended to contact the Admissions Office to exactly learn about the documents submission or entrance exams required by the selected degree program. In this techno-based era universities generally, accept online application and registration system at the university's official website. However, most schools still demand students to apply for admission in person.
Requirements
International Student Application Form online plus a hard copy

High School Diploma or intermediate certificate

An Official Transcript and all previous mark sheets both original and attested photocopies

Language Proficiency certification (TOEFL, IELTS etc. or university test

A simple short essay about your interest in Turkish education, why you want to attend this particular university and what course of study you want to pursue to achieve your preferred career

Application Fee (The fee for each application ranges between USD35 and 100. This pays for processing your application and is non-refundable

Financial proofs

scores from the following tests

YOS

SAT 1 (Scholastic Aptitude Test)

ACT (National College Admission Examination)

Abitur

French Baccalaureate

GCE certificate (minimum two subjects)

International Baccalaureate (IB)
Deadline for undergraduate applications is before the 1st of August. It is better to contact them at least one year before they plan to enter that school. Then they could have plenty of time to fulfil the requirements on time.
Application results
Applications of candidates are evaluated according to student's academic achievements like a cumulative intermediate percentage. Marks in the relevant subject, high school GPAs, and other achievements relevant to the success of the student. Meeting the application criteria, however, does not guarantee admission to the programs.
Acceptance letters are sent to Successful candidates via email and regular post, usually in August. These students will then show this acceptance letter at Turkish consulate to get a Student Visa
Admission in Master's Program
Foreign students who wish to pursue their graduate/post-graduate studies in Turkey should apply directly to the universities.
A postgraduate qualification or master's degree typically takes two years to complete with 120 credit hours, although this period can vary depending on the institution. Most full time Masters Programs commence in October, some relaation however is given for part-time students or on courses that accept admission in the second semester. The Turkish Masters degree programs, generally, require a thesis submission in the second year. This is conducted with an oral exam in the similar manner as of the defence of a PhD thesis.
Doctoral or Ph D degrees are also offered by Turkish universities and institutes of higher learning
Admission to a postgraduate program is usually decided by the individual department to which the student directly applies and not by the administration authorities. Some departments may ask the student to appear for a personal interview before rendering him/her the admission to postgraduate degree courses.
A foreign national applying for a master program in Turkey must possess a student visa and a valid passport

Application form

Bachelor's or Master's diploma or degree with attested photocopies and English translations

A statement of purpose

A CV(updated)

Specified sized photographs

At least two Reference letters from professors and employers

All previous Transcripts with attested copies

Graduate exam scores (: GRE or GMAT)

Language proficiency certificate (TOEFL, or a university's own exam)

Interviews or Written exams
Application Deadlines
There are generally two application deadlines for graduate programs:
Deadline For fall semester deadline falls at the end of May

Deadline For spring semester falls at the end of December
Students will have to wait till Mid-August to get their acceptance/rejection for the admission in Turkish Bachelor's programs. However, it will take around Mid-September to get an acceptance for a Master's or PhD degree program admission.
The acceptance letter also states the next proceedings for example payment of the fees or applying for the visa at the Turkish Embassy in your home country.
Admission in PhD at A Turkish University
Turkish education system follows the Bologna Process. Therefore, PhD programs in Turkey are similar to other European PhD programs. The overall courses, seminars and exams for a PhD exam will lead to a total of 240 ECTS credits. There may be taught components in your program to complete an authentic PhD program.
Supervision committees will assess the student's performance and thesis. The thesis supervisor is a member of these committees. The supervisor is basically an academic lecturer who is an expert in your chosen research field. The supervisor will be appointed within the first year of PhD.
A proficiency exam is taken at the initial stage of your doctorate studies. Moreover, a reputed proficiency committee will examine your thesis proposal. For this examination two written assessments and one oral assessment are taken. After qualifying the proficiency exam and defending your research proposal, the prospective student can begin his/her PhD proper. Students are assessed after every six months by a follow-up committee. The committee will examine your academic performance, results, methodology and the research strategy through a submitted report while studying in Turkey. Once you have completed your research, a dissertation jury will evaluate your final PhD thesis. This is equivalent to the viva voce exam in other western countries. However, it is actually a public thesis defense
As a PhD applicant to a Turkish university, students have to give an entrance exam to prove their proficiency in that particular subject. The Academic Personnel and Graduate Education Entrance Exam (ALES) is taken to assess the student's eligibility. A minimum of 50-70 score is considered satisfying. The exams scheduled throughout the year and more information about the ALES can be checked at the examination coordinators ÖSYM.
Fees and funding
Students can enrol in a Ph D program in affordable tuition fees. In most institutions, it is around €500-800 per year for international students. There are also many fully funded scholarships available to pursue a Ph D program in Turkey. There are however some limited funding resources available for international students. Tuition fees for PhD programs at private universities are relatively high. It is generally around €5, 3000-18,000 per year. However, there are many funding options available at these private institutions.
Applying for a PhD in Turkey
The specific requirements and procedures are different in different r research institution and course of study. The prospective candidate has to contact your preferred university's international office for exact information.
Admission requirements
The admissions are highly competitive and the prospective PhD applicant has to show excellent academic performance e at undergraduate and graduate level.
Masters degree, in a relevant subject, with good academic achievements, with a Merit or Distinction grade.
Generally, students seeking admission in PhD ( Arts and Humanities) need a Masters degree. However to take admission in the subjects of Science, Technology, Engineering and Mathematics (STEM) an undergraduate degree is generally sufficient. This, however, depends on the individual course and institution rendering the degree program.
International degrees may require additional recognition to be accepted as equivalent qualifications.
Research proposal and it is recommended that you contact your prospective supervisor and/or university before applying to help with this.

Academic references

Scores of alternative international admissions tests, such as the GMAT (a minimum score of 500) and the GRE (a minimum score of 685)

An English language test score, like TOEFL or IELTS, or a test offered by the Turkish examination coordinator ÖSYM.

Financial proofs

Specified sized photographs

Spouse documents and marriage certificates for married candidates
An interview is generally conducted to assess the eligibility of prospective PhD student applying in a Turkish University.
Top Discussions on Study in Turkey awais ahmed - Islamabad - 07 Mar 2018 Merajumar - - 22 May 2018 Mahnoob ul hassan - Multan - 24 Sep 2018
X
FREE STUDY ABROAD

Free study abroad expert advice