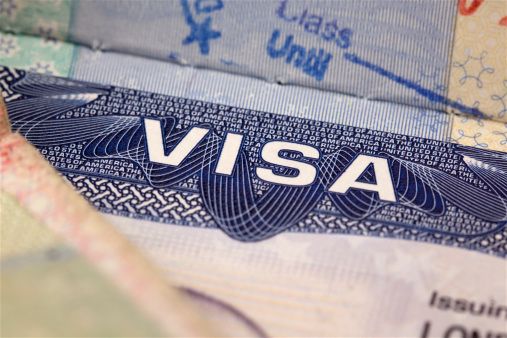 To study abroad in Turkey, the prospective student has to obtain two major things. First is the admission in a reputable Turkish higher education institute and second is the Turkish student visa.
University Acceptance Letter
It is, however, mandatory to get an acceptance letter from the university or higher education institutes located in Turkey before applying for a Turkish visa.
The students first have to select a study course or program in the specific academic field to pursue his/her higher studies. Then he/she has to research for the best Turkish university offering that course. Once you are decided about the university, you can apply online for admission only if the admission session is open. The students generally apply online in these universities and it is highly recommended to apply in more than one university to minimize the chances of rejection.
The University will then assesses and evaluate the applicant's eligibility for admission through previous academic records and other parameters. In a few days, the University authorities will send their decision. If you are selected for admission, you will receive an acceptance letter from the prospective institution. This acceptance letter is the key to your Turkish student visa approval. Without an acceptance letter, no student visa is granted.
How Pakistani Students Apply for a Turkish Student Visa
According to the latest regulations set by Turkish Consulate in Pakistan, applications with original acceptance letter will only be accepted. Moreover, applications without the original acceptance letter will not be accepted at any cost. To get the acceptance letter, applicants should request his/her university to email the acceptance letter to the prospective consulate in the student's home country via Gerry's facilitation.
Gerry's is a private company serving since 1988 in the visa facilitation services in Pakistan.
Once the student gets the acceptance letter from a Turkish higher education institute, he/she has to visit the website of the Turkish Embassy/Consulate in Pakistan: There are two Turkish facilitation centres in Pakistan.
Turkish Embassy in Islamabad: http://islamabad.emb.mfa.gov.tr/Mission
Turkish Consulate General in Karachi: http://karachi.cg.mfa.gov.tr/Mission
When the acceptance email from Turkish university is received by Gerry's, the applicants are contacted and then asked to submit their applications and attach a hard copy of the email to the print out of application for onward submission to the consulate.
Medical reports, however, are not required for Education/student visa; however, students on government-based scholarship have to submit valid medical reports.
Visa regime for Touristic and Business Purpose is pretty different from Work and Education Purpose. Moreover, Turkey's visa regime may change according to the change of status. The Turkey study visa is granted in the following genre
Internship Visa

Erasmus Internship

AISEC internship

Turkish Language Course

Degree Course Purpose

Education Purpose

Education in the Turkish Republic of Northern Cyprus
Documents Required While Applying For Turkish Student Visa
A hard copy of the Visa Application Form

Passport valid for more than 08 months after the arrival in Turkey and attested photocopies of all previous passports

One or more biometric photographs with a white background that is a simple Passport size photograph (5cm x5cm) with white background. Get a scanned copy of these photographs to email them to the concerned authorities if required.

Attested photocopies of academic transcript and previous certificates or degrees with their English translations

Equivalence statement proving the equivalency of your qualification like A-level-level certificates

For masters program, the applicant should attach or upload the bachelor's degree and transcript with English translation.

A travel health insurance certificate, valid for 90 days from your entry date in Turkey is generally required to apply for a visa. Your travel agency can easily provide this certificate or if you are applying through an academic consultant then your study abroad consultant might help you to get the certificate.

Sometimes polio vaccination certificate is also required

Proof of flight reservations to Turkey

Turkish university acceptance letter with other academic documents

Student's bank account which can deal with foreign currencies like euro, dollar etc

A medical certificate from recognized government hospital.

Police clearance certificate

Financial Sponsor letter. A student has to submit an affidavit if he is personally sponsoring the funds for the study program. Otherwise, it is necessary to provide a guarantee letter from your financial sponsor. In such cases, the sponsor's CNIC and signature are also required.

Applicant's consent letter for verification of documents

Admission letter from institute must be attached.

Contact address in Turkey

Consent letter of the parents are required for under 18 students

Marriage certificate with spouse's documents if applied
Visa fees
The visa fee in Pakistani Rupees is as follows
• Single Entry: 9.000 PRs
• Multiple Entries: 36.000 PRs
• Single Transit: 9.000 PRs
Visa Processing Time for Paistani Students
The Printed and signed application form along with the mentioned documents are sent to the Gerry's. Gerry's might have certain objections and return your application. Try to submit a foolproof application at Gerry's and wait for the response. The processing of visa takes 4-8 week and then you can fly as a study abroad student in Turkey
Top Discussions on Study in Turkey awais ahmed - Islamabad - 07 Mar 2018 Merajumar - - 22 May 2018 Mahnoob ul hassan - Multan - 24 Sep 2018
X
FREE STUDY ABROAD

Free study abroad expert advice