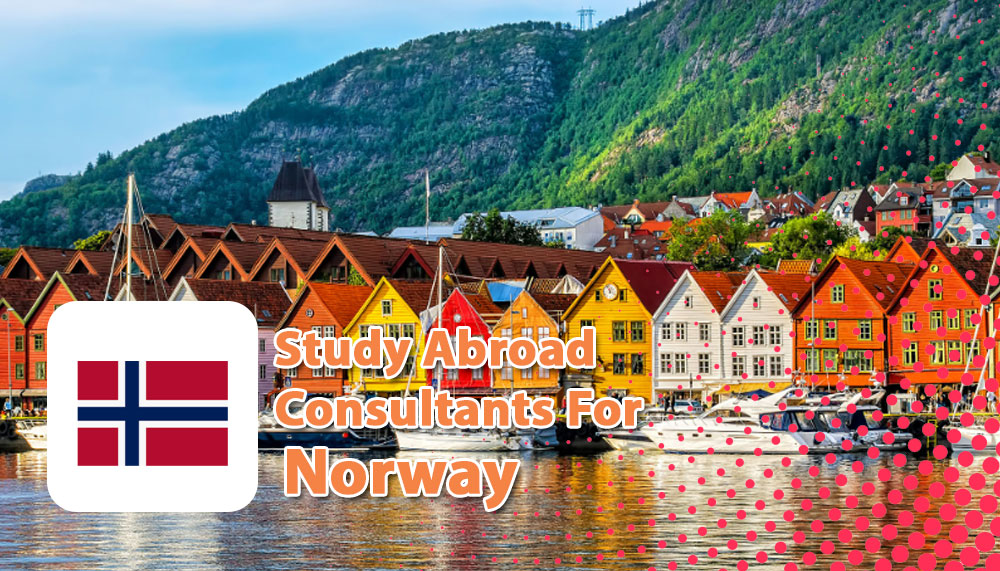 Agents In Pakistan For Study Abroad In Norway
Studying in Norway can be a great option for international students looking for high-quality education in a welcoming and inclusive environment. Universities and colleges in Norway offer a range of programs taught in English, including bachelor's, master's, and PhD degrees.
Education consultants of Norway have their offices in Pakistan, that are providing their services to Pakistani students to study in Norwegian Universities.

Norway is known for having a high standard of living, but it can also be an expensive country to live in. It's important to keep in mind that the cost of living in Norway can vary depending on your individual lifestyle and spending habits.

Norway has a universal healthcare system, which means that all residents are entitled to free or low-cost medical care.
Role Of Study Abroad Consultants
Study in Norway consultants can play a valuable role in helping students from Pakistan to achieve their goal of studying in Norway, providing guidance and support throughout the process. They can provide information and advice on the different universities and colleges in Norway, as well as the various programs and courses that are available. They can also offer guidance on the application process and provide information on scholarships and other funding opportunities. They can also help the Pakistani students through different ways like
Visa assistance

Education consultants can provide test preparation resources and support to help students achieve the required scores

They can assist with practical matters such as finding accommodation and arranging transportation

They can provide follow-up support to students
Here in this page you can find all the registered consultants that are helping the Pakistani students to get admission, scholarship, and accommodation in Norway.
Norway Study Visa Consultants In Pakistan
If you are interested in studying in Norway, you will need to obtain a study visa to enter the country. There are several education consultants in Pakistan that can provide assistance with applying for a study visa for Norway. You should compare the services and fees of different consultants to find the best fit for your needs and budget. Here are top internationally registered consultants at studyabroad.pk that provide comprehensive support to students interested in studying abroad, including assistance with study visas for Norway.
CONSULTANTS FOR norway
X
FREE STUDY ABROAD

Free study abroad expert advice