CONSULTANTS FOR russia
Russia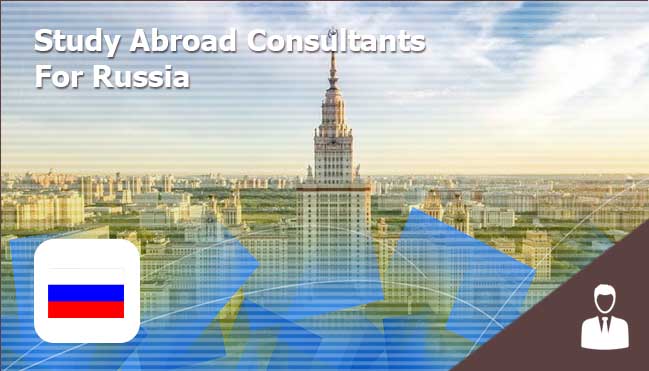 Russia is a biggest state having a number of universities that are the part of world's most workable universities list. Russia is ideal for students who are particularly interested in Medical and Engineering, because it has confirmed its notable excellence in this field of study.
It has tall literacy rate that is almost 98%, which shows the well-built and well educated majority of citizens. It is help international students with so many way including loans, scholarships and much more.
Studying in Russia provides you the opportunity to experience the matchless Russian culture, to enjoy Russian generosity, and be enchanted by Russian environment and, of course, get an education based on high unique standards and well-built academic traditions.
There are many big names in Education consultants for Russia available for Pakistani students to assist them regarding studying abroad in Russia.
Mostly programs offered by the Russian universities are conducted in Russian medium. Prospective students, who don't speak Russian, are firstly admitted to 8-9 month preparatory Course to study the language and to improve the level of knowledge in core subjects. University study (Bachelors, Master, and PhD Programs) starts in September. Preparatory courses are starting within a period September- October. Mostly Admission opens in the August.
Students who wished to study in Russia should made contact with Russian Consultants. They will guide and inform them about their right directions towards Russia.
This page will facilitates you to find a list Study Abroad Consultants of Russian in Pakistan, who will guide students regarding study abroad opportuinities in Russia and Russian Universities admission, fee structure and visa assistance.
Top Discussions on Study in Russia

muhammad ali - Gilgit - 24 Jan 2018

StudyAbroad Admin - Lahore - 24 Jan 2018 Muhammad ashfaq - - 28 Jan 2018

nomanmughal - Gujranwala - 29 Jan 2018
X
FREE STUDY ABROAD

Free study abroad expert advice