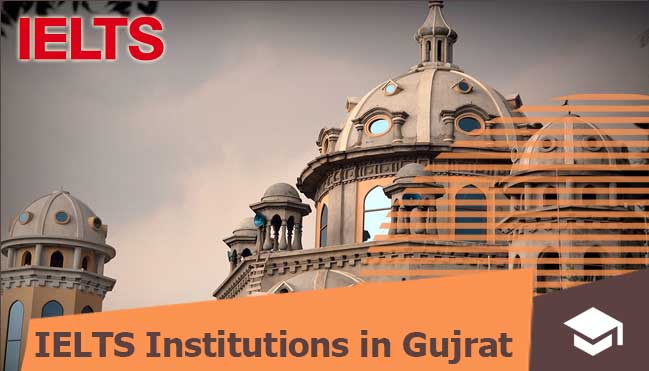 The IELTS exam is one of the most competitive English language exams that a student needs to appear in to seek admission, avail scholarships and become an immigrant.
Best IELTS Institute in Gujrat Pakistan:
Are you preparing to take an IELTS test in Gujarat, but not sure where to get IELTS Coaching in Gujrat. You are at the right spot. We will help you find the best IELTs coaching center. We have gathered maximum information about all the IETLS training centers in Gujarat. This list is updated on regular basis and we have compiled the list for those students who intend to prepare for IELTS for the best possible IELTS band score.
There are hundreds of IELTS preparation colleges and coaching centers in Gujarat but this list can give you an overview of the most famous ones. If you click on any college name, you'll find the address and contact information for that particular college. You are free to contact any college that suits you to continue your IELTS preparation classes in Gujarat.
The IELTS exam provides provisions and arrangements keeping in view the needs of all. There are special arrangements for the students with disabilities to appear in the IELTS exams.
If the students' needs modifications of any type they need to inform the authorities three months prior to the exams.
Special Arrangements during IELTS Exam are-
Braille Papers-The students who suffer from visual impairment are provided with braille papers.

Extra time for medical condition- If the student suffers from a medical condition of any kind as auditory, or stammers while speaking they would be provided extra time accordingly.

Lip reading version for listening section- The student suffering from mild or major deafness are provided with the lip reading version for their ease.

Modified tasks- To suit the needs of the student, the audio CD is modified.

Enlarged texts- The student will be provided with enlarged text cards to aid their reading.
The disabilities for which the special arrangements are made are-
Hearing disabilities.

Speaking disabilities.

Visual disabilities.

Learning disability.
List of IELTS Colleges In gujrat
Add IELTS Coaching Center
0
4.5

Not Sure where to get IELTS Coaching
our team will help you find the best IELTs coaching center throughout the pakistan click on the black button on the right, fill in your info and we will guide you.
X
FREE STUDY ABROAD

Free study abroad expert advice
Address: upper 7-Eleven Store & Bakers, Bhimber Road? Gujrat 50700-GT Road near Faisal Hotel Gujrat
Contact: (053) 3606692
Email: admin@aecpakistan.com.pk
Website: http://www.aecpakistan.com.pk/
Address: Ali Pura Road (Ex Cambridge School of Pakistan), Gujrat
Contact: 053-3728124-25
Email: info@kipscollege.pk
Website: http://campuses.kips.edu.pk