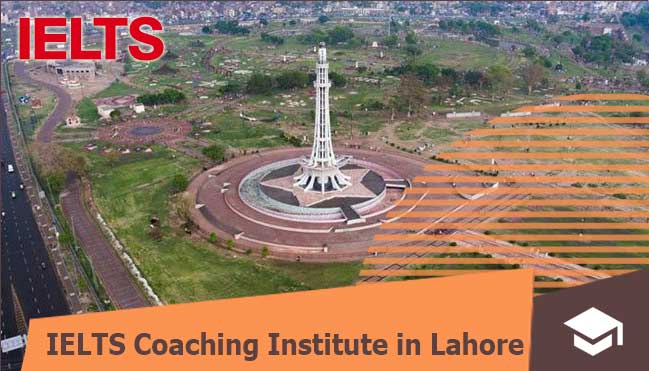 Are you looking to appear for the IELTS exam in 2020 and are seeking a good Ielts coaching centers in Lahore? Well, you are informed that your search is now over. This is because here at this page you are going to get a list of the best prepration centers for ielts in Lahore. You can easily get the details of these preparation centers. You are just required to check the complete profile of all the mentioned best centers in Lahore for IELTS and just choose according to your needs and choice.
Tips In Choosing The Best Ielts Coaching centers
Students who are still confused in choosing the best option for them, they are offered the best tips in choosing the best Ielts academy in Lahore:
Check out the timing and schedule of the coaching centers and compare it with your routine.

Check out the location of the coaching centers and examine whether you can afford the daily visit or not.

Must take one to two demo classes to know the teaching pattern of your instructor and the environment you are getting from that particular preparation centers.

Check out the requirements, what a coaching centers is offering you, are you getting good communication source? Are you providing the best practice to cover all the four modules while learning there? And all other related aspects you need to know before choosing the coaching centers for ielts preparation in Lahore.
Get the Best Coaching centers By Studyabroad
Studyabroad, is one of the top platforms in Pakistan that are working to guide the students that how to make your study abroad dreams possible. Students are offered Top 10 ielts coaching centers in Lahore here on this page. You can find the complete profile of every single coaching centers separately here. So, check out the complete given list of the coaching centers and after getting all the mentioned services, choose the best according to your needs.
Moreover, students are also provided the complete IELTS guides that how to prepare IELTS exams before putting yourself into the examination hall. Students are also provided the complete schedule of the IELST exam 2020. Students can get city-wise exam schedules such as the IELTS exam schedule in Lahore, and exam schedule for all other major cities.
Moreover, students can also find almost all the possible study abroad options here. You can find the complete guide that how to apply for study abroad to your study abroad favorite destinations. So, keep visiting Studyabroad to get potential assistance.
List of IELTS Colleges In lahore
Add IELTS Coaching Center

Not Sure where to get IELTS Coaching
our team will help you find the best IELTs coaching center throughout the pakistan click on the black button on the right, fill in your info and we will guide you.
X
FREE STUDY ABROAD

Free study abroad expert advice
Address: Suite No: 402, 4th Floor, 10-C-II Liberty Gate Plaza, M.M.Alam Road, Gulberg III Lahore, Pakistan
Contact: 042-35771768-69
Email: N/A
Website: http://abneducation.com/
Address: 24-E, Zaman Park Behind Aitchison College Canal Bank Lahore
Contact: 0300 4880804
Email: lhr@aeo.com.pk
Website: http://aeo.com.pk
Address: 1 B, Zafar Ali Road Lahore Pakistan
Contact: 042 35763660
Email: info@alandalusinstitute.com
Website: http://www.alandalusinstitute.com
Address: Ferozepur Road Lahore, Pakistan
Contact: +92 42 35882974, 358
Email: aie@aie.edu.pk
Website: www.aie.edu.pk
Address: 12/A,Block A, New Muslim Town Lahore,
Contact: +92-42-35838509
Email: info@auspak.edu.pk
Website: https://www.auspak.edu.pk
Address: Bace World Reinventing Education
Contact: N/A
Email: N/A
Website: N/A
Address: 1-A Faiz Road old MuslimTown Lahore
Contact: 04235914568
Email: belscollege@yahoo.com
Website: http://belscollege.com
Address: 106 BII First Floor M.M Alam Road Gulberg III Lahore
Contact: 042-111 237548
Email: infolahore@berlitz.com.pk
Website: http://berlitz.com.pk
Address: 4-C, Block F-3/D, National Homes, New Muslim Town Near Punjab University, Facing Canal Road Lahore
Contact: +92 423 596 9334
Email: pakapply@blueskyconsultancy.com
Website: http://blueskyconsultancy.com.pk/
Address: 26-Queens Road, Waris Road Bus Stop, Lahore
Contact: 042-36664387-8, 3636
Email: info@abc.pk
Website: http://brainscollege.edu.pk/