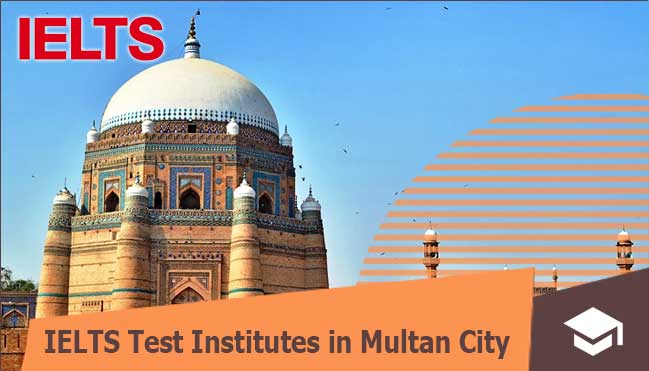 If you are also one of those who are planning to move abroad for higher education in 2020 then you are advised to appear for the IELTS exam as soon as possible to start your study abroad application. It has seen that students are stuck in a question that how to prepare IELTS.
Students are suggested that the answer to this query is an IELTS coaching center. Indeed, there is nothing better than an IELTS preparation center that brings you in a situation to get you at a competent level.
Tips For Taking best Scores in IELTS
The following are the helpful tips one should know before going to practice their IELTS:
The Score system: It is the basic point that everyone should know that what is the scoring system of the IELTS exam? The exam is graded from 1 to 9 bands. There are four modules (including reading, writing, listening, and speaking) of an IELTS exam and every single module also graded from 1 to 9 bands.
IELTS Test Format: The following steps identify the exact IELTS paper format:
Listening Format: The test is around 30 minutes comprised of 04 sections and 40 questions.

Reading Format: The test is around 60 minutes comprised of 03 sections and 40 questions.

Speaking Format: The test is around 11 to 14 minutes comprised of 03 sections, a one-to-one session with an examiner.

Writing Format: The test is around 60 minutes comprised of 02 sections i.e. writing task 1 and writing task 2.
For getting a good grip on all these modules only the IELTS preparation centers play the best role.
You Should Know your Current State: The best tip for a student is to know his/her current language level. For this purpose, IELTS coaching academies take the assessment test of the students before going to start the actual practice. This assessment test identifies that at which extent the student exists.
Get Familiar With The Tools: Students have to be familiar with the equipment and study material while preparing for the IELTS exam. They have to know the tools used for all the four modules and what study material is suitable for all the four modules and this can be possible through the best IELTS coaching college.
Studyabroad Offers Best IELTS Coaching Centers
Here at this page, Studyabroad offers students the complete list of the best IELTS coaching centers in Multan. Students cannot only find the best IELST preparation institutes but they are also provided the list of the worlds' best study abroad destinations by comparing them they can choose the best study abroad option for them.
List of IELTS Colleges In multan
Add IELTS Coaching Center

Not Sure where to get IELTS Coaching
our team will help you find the best IELTs coaching center throughout the pakistan click on the black button on the right, fill in your info and we will guide you.
X
FREE STUDY ABROAD

Free study abroad expert advice
Address: Shop#31-33,First Floor,Business City Plaza,Bosan Road,Multan
Contact: +92-333-615 1220
Email: multan@auspak.edu.pk
Website: https://www.auspak.edu.pk
Address: Chungi Number 9 Multan
Contact: +92 61 6221414, 6221
Email: N/A
Website: http://www.buc.edu.pk/
Address: Bosan Road-1KIPS College Near Bank Alfalah, Multan
Contact: 061-6520060-1
Email: info@kips.edu.pk
Website: www.kips.edu.pk
Address: 26-A, Officers Colony, Bosan Road, Multan
Contact: 061 9210283,84
Email: info-mtn@numl.edu.pk
Website: http://multan.numl.edu.pk/
Address: Govt. Degree College for Women Shah Rukn e Alam Multan
Contact: +92 61 4556732, 0300
Email: stscomps@yahoo.com
Website: www.stscomps.com
Address: Bosan road Multan
Contact: 0092-0323-8818898
Email: info@limit.edu.pk
Website: www.limit.edu.pk
Address: 858-D, Bosan Road, Multan.
Contact: +92-61-6221748-9
Email: principal@nationalcollege.edu.pk
Website: http://www.nationalcollege.edu.pk/