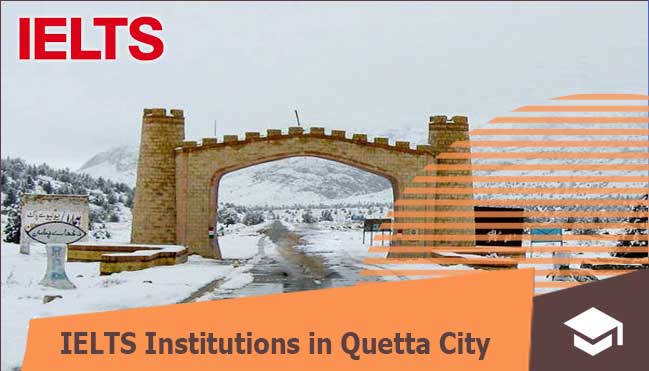 IELTS Test is international standard test; its preparations require exclusive learning and training classes. To find the best IELTS coaching collages in Quetta depends on your purpose of attempting IELTS Test, you can either take IELTS Academic Test or IELTS General Training Test. The Pakistani students applying for admission in abroad require IELTS Academic Test scores and those applying for foreign immigration or professional means require IELTS General Training module. Both modules of IELTS Test assess English speaking, listening, writing and speaking ability in non –native English speakers.
What is the coaching pattern of IELTS Institutions for IELTS Test Preparations?
Listening: To prepare for listening section of IELTS Test, the IELTS Institutions will provide Pakistani students audio tracks of English speakers conversing about various topics in their native English speaking dialect, the students will gather information provided in the audio track and write it down in form of answers as asked in question paper.

Reading: The Pakistani students will be given English academic literature, magazines, newspapers and journal relating to general topics. The students will read the literature and gather information about in their mind and then answer multiple choice questions, label diagrams, complete summary and Identify information regarding what they read in the question papers.

Speaking: The speaking section of IELTS Test is about English speaking ability of the test taker. The IELTS institutions involve Pakistani students in interactive sessions and discussions about various topics to simply erase their hostility to converse in English and encourage them to speak fluently and confidently.

Writing: For preparations of IELTS writing test, the IELTS Institutions will enhance creative writing ability, grammar understanding, vocabulary and spellings knowledge of English language in Pakistani students by providing them English literature material regarding IELTS Test format.
IELTS Institutions in Quetta:
The below listed IELTS Institutions are working professionally for IELTS preparations of Pakistani students in Quetta. We have enlisted each of the institutions with complete contact details; you can take information about their class's timings and fee details simply by clicking at its name from the list below.
List of IELTS Colleges In quetta
Add IELTS Coaching Center

Not Sure where to get IELTS Coaching
our team will help you find the best IELTs coaching center throughout the pakistan click on the black button on the right, fill in your info and we will guide you.
X
FREE STUDY ABROAD

Free study abroad expert advice
Address: A1, Model Town near FC-HQ
Contact: 081-2833388/9
Email: webmaster@aiu.edu.pk
Website: www.nisa.pk
Address: Bungalow No.71-A, Street No. 2, Jinnah Town, Samungli Road, Quetta.
Contact: 92-81-2870212
Email: N/A
Website: www.quetta.numl.info
Address: Alamdar Road, Quetta Balochistan, Pakistan (87300)
Contact: +92 81 2820615-6, 28
Email: info@pearl.edu.pk
Website: www.pearl.edu.pk