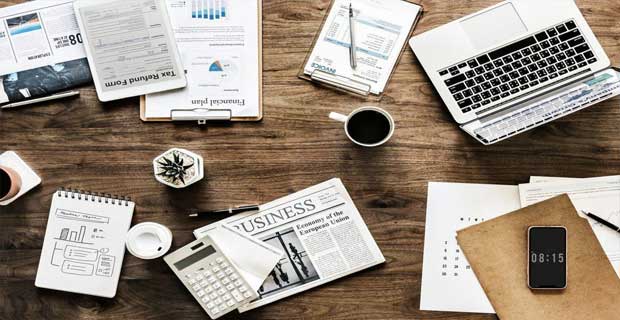 Studying management in Pakistan has been in trend since the 90s and has grown ever since. Management studies of all levels have been a popular choice not just among Pakistani students but employers as well. The growing need for organizing the structure of an institution has compelled big business owners to hire people with management knowledge for the smooth functioning of their organization.
Many multinational companies that have their establishments in Pakistan hire management graduates for important positions. Pakistani students who have completed their management course from a foreign university get the best possible job opportunity upon their return to Pakistan.
Career Prospectus Of Business And Management Field:
The most impressive feature that attracts many Pakistani students in studying management aboard is the high rate of their employability. The field of management in turn has many fields – Human resource management, sales management, marketing management, finance management, supply chain management, etc.
The importance and need for management personnel have compelled many universities in introducing part-time management courses such as Executive MBAs that Pakistani students can pursue along with their job in foreign universities. Management study can help students in getting into high-paying jobs in the initial years of their careers only.
A degree in management can land a Pakistani student into today's most trending jobs across the globe as a business analyst, financial analyst, actuarial analyst, project manager, stock marketer, investment banker, risk manager, and executive of any type.
Countries Whose Universities Have Scholarships For Pakistani Students:
Studying abroad takes a Pakistani student on a journey of discovery of scholarships from prestigious universities of the planet, from countries such as Australian, American, Turkish, Swedish, and many more. The scholarships for Business & Management for Pakistani students on this website cover all the levels of study for Pakistani students as –Undergraduate, Graduate, postgraduate, and even diploma certifications.
StudyAbroad.pk Consultants:
Prospective management students will come across consultants from all nations, for example, OZ consultancy can provide consultation for admission in project management for Pakistani students to study in a foreign university. There are many more consultants with whom Pakistani students can come in contact in all cities of Pakistan big or small.

Get Latest Scholarships in Your Email
Get a regular scholarship alert. We'll deliver important and latest scholarships to your email
Sign up
for free
scholarship
alert
| Scholarship Name | Country | Education Level | Apply By |
| --- | --- | --- | --- |
| | Iran | Undergraduate | 31 Dec 2023 |
| | Canada | Post-Graduate | 07 May 2024 |
| | UK | Undergraduate, Doctoral, Post-Graduate | 01 Oct 2023 |
| | Turkey | Undergraduate | 30 Sep 2023 |
| | Germany | Undergraduate, Doctoral, Post-Graduate | 01 Nov 2023 |
| | N/A | Doctoral | 17 Mar 2024 |
| | Netherlands | Post-Graduate | 01 Oct 2023 |
| | Australia | Undergraduate | 14 Sep 2023 |
| | Korea | Undergraduate | 31 Dec 2023 |
| | Korea | Doctoral, Post-Graduate | 14 Sep 2023 |
| | Thailand | Undergraduate, Post-Graduate | 30 Sep 2023 |
| | USA | Undergraduate, Post-Graduate | 11 Oct 2023 |
| | USA | Undergraduate | 22 Sep 2023 |
| | USA | Undergraduate | 13 Sep 2023 |
| | Ireland | Undergraduate | 05 Oct 2023 |
| | Hong Kong | Undergraduate | 01 Dec 2023 |
| | UK | Doctoral | 17 Mar 2024 |
| | Australia | Doctoral | 11 Sep 2023 |
| | UK | Undergraduate | 07 Sep 2023 |
| | USA | Undergraduate, Post-Graduate | 01 Nov 2023 |
| | Canada | Undergraduate, Post-Graduate | 01 Oct 2023 |
| | Australia | Doctoral | 08 Sep 2023 |
X
FREE STUDY ABROAD

Free study abroad expert advice