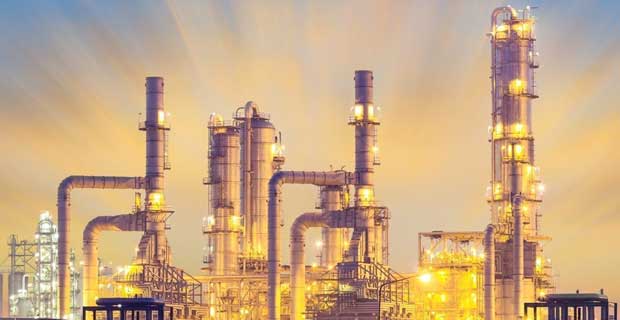 Opportunities for Pakistani students in the field of petroleum engineering are ample both in Pakistan and abroad.
There are various aspects to each careers same is the case of petroleum engineering. There are two types of sectors that hire petroleum engineers' are-
Demanding fields: The field of exploration of the petroleum reservoir, then extraction of different components and separation of natural gas and petroleum.

Easy going fields: the field that is more associated with refining and marketing of the hydrocarbon products.
Different universities offer courses for one or the other fields mentioned above.
Opportunities affecting factors in petroleum study:
There are various factors that keep on impacting the opportunities as follows-
Rise in demand: A spike in demand of petroleum and petroleum based products will most importantly impact the various job creation scenarios.

Talent scarcity: There is talent scarcity in this field in Pakistan leading to employment of more and more trained people.

Regulations in different regions : many governments increase the regulations on different areas of manufacturing hence not making easy hiring of new individuals
Pros of studying petroleum engineering:
There are many office jobs in this field but the extraction of petroleum is one such field where a Pakistani student will be pushed beyond limits and will experience working in altogether new environments. The Pakistani student may get a lucrative job in the field of petroleum engineering.
Another pro being definitely a good package job in companies like Pakistan Petroleum Limited, Schlumberger Pakistan, Oil and Gas Development Company Limited Pakistan, MOL Pakistan Oil & Gas Co. etc.
Cons of studying petroleum engineering:
The petroleum engineering field is not for those Pakistani students who want to stay back in their comfort zones as many have to face difficult or threatening working conditions in field work.
Jobs that petroleum engineers do are - Petroleum geologists, Production engineers, Reservoir engineers and Drilling engineers.
Consultants for petroleum engineering are available on studyabroad.pk, the Pakistani student can come up with university and scholarships of your choice so that a Pakistani student isn't left behind.

Get Latest Scholarships in Your Email
Get a regular scholarship alert. We'll deliver important and latest scholarships to your email
Sign up
for free
scholarship
alert
X
FREE STUDY ABROAD

Free study abroad expert advice