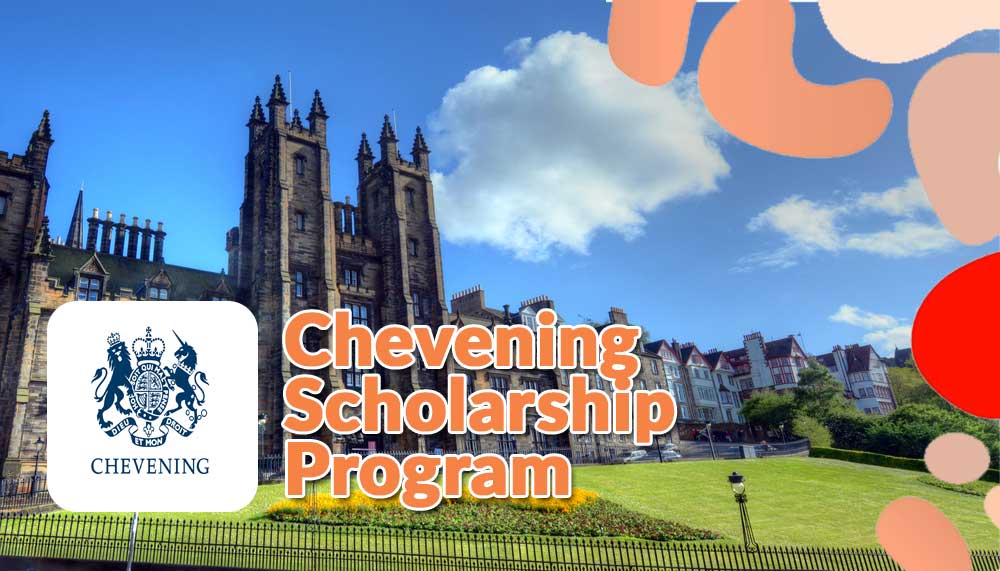 Chevening Scholarship Current Application Status
| | |
| --- | --- |
| Current Status | Closed |
| Deadline | 7th November 2024 |
Updated 13th August 2023
Applications for Chevening Scholarships are open. It is a great opportunity for postgraduate students to get a fully funded masters degree abroad. So do not be late and avail this as soon as possible.
Updated 2nd November 2022
Applications for Chevening scholarships are closed now and for the academic year 2024, scholarships apply portal will be open in August 2023.
Chevening Scholarship 2024 For Pakistani Students
The Chevening scholarship is funded by UK's government; it started in 1983 as the Foreign and Commonwealth Office Awards Scheme (FCOAS). It is an international scholarship scheme which is spread over 160 countries and territories allowing students with leadership qualities to study post graduate courses in universities of the UK. British Government's Foreign and Commonwealth Office and its partner organizations are responsible for funding Chevening scholarship scheme.

The Chevening Scholarship Scheme is designed to offer two kinds of awards such as: Chevening Scholarships and Chevening Fellowships. The British embassies and high Commissions designated in various countries across the globe are responsible for selecting the recipients of both kinds of Chevening awards exclusively.

The Chevening international scholarship scheme provides opportunities of academic and professional development, network extension, cultural experience of UK and platform to build a strong long lasting relation with UK to emerging future leaders, experts and decision makers. At core, the Chevening scholarship motive is to build a strong network of UK's friends, after getting education from the UK the students will return back to their countries and serve as efficient leaders.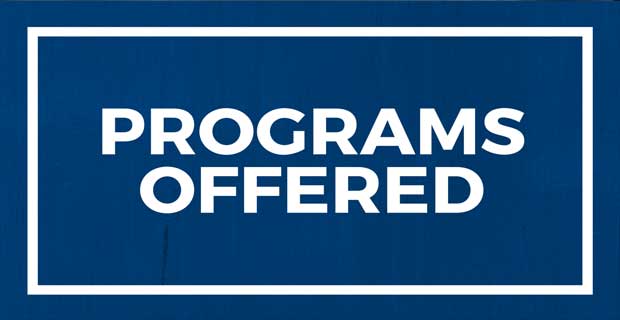 Field And Level Of Study Offered By Chevening Scholarship Program
Through Chevening Scholarship Scheme, Students from target countries with great leadership qualities and exceptional academic record apply for post graduate degree and short term courses at UK's universities. The courses should be selected by following the below mentioned criterion:
In order to be eligible, the courses you choose must be:
Full-time postgraduate study Pprogramme of any study field

Study courses start in the autumn term (usually September/October)

Taught programme (i.e. not research-focused MRes programmes)

Selected programme must lead to a postgraduate degree qualification

Study programme based in the UK
Courses Should not be:
A distance learning course

Part-time study program

Less than 9 and more than 12 month duration

PhD or DPhil study courses are not permitted

Taught with more than one month of study outside the UK
The students can apply for three masters programmes at one time but the selected study programmes should have similarity of design and curriculum. The application for three study programmes can be submitted at one institution or at three different institutions. You can find a course here.
Quick Facts
No of scholarships: 20+
Host country: United Kingdom
Host institute: 49 of UK's universities
Level of study: scholarships are available for master study programs
Courses: Masters in any field
Benefits: Tuition fees, monthly Stipend and travel cost
Deadlines: 7th November
No. of scholarships
There are specific numbers of scholarships awarded through Chevening scheme to students belonging from target countries. To Pakistani students, twenty or more Chevening scholarships for one year Postgraduate degree in UK's university are awarded every year.
Host Institute and Country of Scholarship
49 of UK's universities are host institutions of Chevening scholarship scheme. Those universities also include:
Bangor University

Birkbeck, University Of London

Bournemouth University

Brunel University

Cardiff University
You can get the complete list of hosting institutions of Chevening scholarship here.
Target Countries
160 countries are participant of Chevening scholarship including Pakistan, Afghanistan, Nepal, India and Sri Lanka.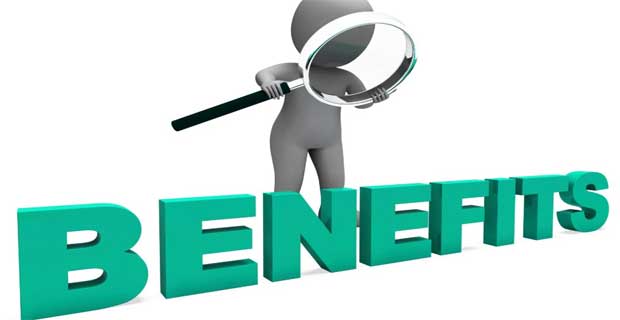 Benefits Of Chevening Scholarships 2024
University tuition fees: The contribution to tuition fee through Chevening Scholarship for one year postgraduate course is £18,000. Any postgraduate degree course tuition fee exceeding than this amount will be paid by student's personal finances. The students will be required to prove that they have enough finances to pay the differences other than £18,000 to university as tuition fee.

A monthly stipend: Your monthly stipend from Chevening Scholarship will only cover your reasonable living expenses including accommodation, utility bills, food and transport. For accommodation, you will receive an average amount of £70- 125 per week for a shared housing or halls of residence facility, £65-86 for utility bills payment (gas, water, electricity), £20-40 per week for food and £20-40 for local travel expenses. The monthly stipend will be given to student on 21st date of every month via cash card. Your monthly stipend should cover your health care cost as well; your medical and dental prescriptions will not be paid by Chevening Scholarship separately.

Travel costs to and from the UK: Chevening organizers will designate their travel agent and pay the travel cost to and from UK when you will book your ticket after confirmation of your scholarship.

An arrival allowance: The arrival allowance includes all the cost incurred on your way during arriving towards the UK. You will receive this amount on your cash card. Arrival allowance also covers your airport to university taxi cost, police registration fee on arrival and excess baggage fee on your flight (if any).

A homeward departure allowance: The homeward departure cost will cover your excess baggage cost while your home-ward flight after completing your study course in the UK. It will be paid along with your final stipend. Once you confirm the Chevening organizers/programme officer that you have booked your homeward flight from their designated travel agent, your final stipend and homeward allowance will be granted to you.

The cost of one visa application: The Chevening Organizers will pay your one time visa application fee to the embassy once your scholarship has been confirmed.

A travel grant to attend Chevening events in the UK: The students who wish to visit events that are related to their study course/expertise in the UK during Chevening fellowship will be granted a total amount of £200 as travel grant to attend Chevening events in the UK for entire duration of their stay.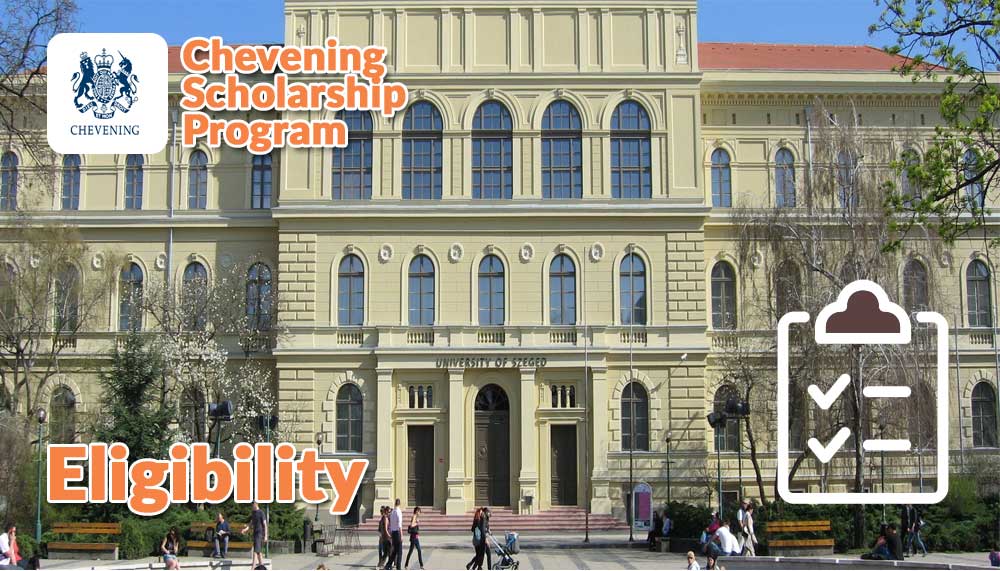 Chevening Scholarship Requirements 2024 For Pakistani Students
To apply for Chevening Scholarship, you must meet following requirements/conditions:
You are national of a Chevening-eligible country

After your Chevening award has been ended, you must return back to your native country.

You must have an under graduate degree that is considered equivalent to UK's under graduate degree. Bachelor honors (4 year duration study programme) is considered equivalent to UK's under graduate degree and eligible to apply for Postgraduate Admission.

You must have at least two years work experience. For Chevening Fellowship, the work experience should be 5 years duration. To know the complete work experience requirement for Chevening Awards consult your country's page.

You must apply postgraduate degree courses at one or three UK universities and must receive an unconditional letter of acceptance for any one of these applied courses before July.

You must meet Chevening English Language requirements till July by passing English language proficiency test with required grades.
Documents Required For Chevening Scholarships
Valid Passport and National Identity Card

Transcripts of academic records (under graduate degree)

English Language test Results

Unconditional offer of acceptance from UK's university
Note: To apply for admission at any of UK's universities, you are required to meet their academic requirements and eligibility criteria and submit the documents accordingly as described by their official websites for your selected study course at Postgraduate Level.

How Pakistani Students Can Apply For Chevening Scholarship 2024
To apply for Chevening Scholarship, first of all you must have to apply for admission in UK's university for one year postgraduate course.

To get unconditional letter of acceptance from UK's university, you will have to meet your selected university's admission eligibility criteria and submit the required documents.

After getting unconditional letter of acceptance, you can visit Chevening's application section here

Select your country

Select your level of study and fill the application form.

You can apply at three UK's Universities for three Postgraduate courses but the curriculum of courses should be related to each other but not entirely same.

You will select the UK's university to apply for admission in posgraduate here and follow the instructions of their admission application.

You can select the courses for postgraduate here.
Chevening Scholarship 2024 Application Instruction
In application of Chevening Scholarship, the candidates will be asked questions related to eligibility criteria of scholarship, in this pre screen stage make sure to fill all the parts and answer correctly; any wrong answer will result in your failing at the pre screen stage of application.

In application form of Chevening Scholarship there will be sections of personal details, work experience, UK University and declaration. In Personal details you will be asked about your nationality. In work experience section, you will define your work years in form of hours for example, two years work experience will be written as 2,800 hours. In UK University section, you will enter the details of your applied courses. In declaration section, you will be required to answer a number of statements correctly; if you answer incorrectly you will be deemed as ineligible.

There is work count limit of Chevening Scholarship application, if you do not meet word count limit, your application will be deemed as ineligible.

Plagiarism:- All the content you write in application should not be copied from online sources, as all applications of Chevening Scholarship are checked through plagiarism software. If any content in your application has found to be plagiarized, your application will be rejected immediately. You can use quotations by giving credit to the writer as in an academic essay.

Your application must only be filled in English language. If you use any other language, the application will be rejected.

Check the format of files and prescribed font size and do not submit the application until you are completely satisfied.

It must be kept in mind that you can only submit the Chevening Scholarship application once in certain year. If you withdraw the application you will have to mention valid reason and for applying again you will only submit your application in the next year.
Application Timeline For Chevening Scholarship 2024
The Chevening Scholarship programme timeline is as follows
The applications for Chevening Scholarship open in August and closed in November every year.

If you are selected and your application has been approved by organizers, you will be notified about it and called for an interview till mid-February.

If you are called for an interview, make sure to submit two references to your scholarship application till 4th of March.

If you have not included English language proficiency test certificate in your application or unconditional offer letter from hosting UK University, you must submit both of the documents till July.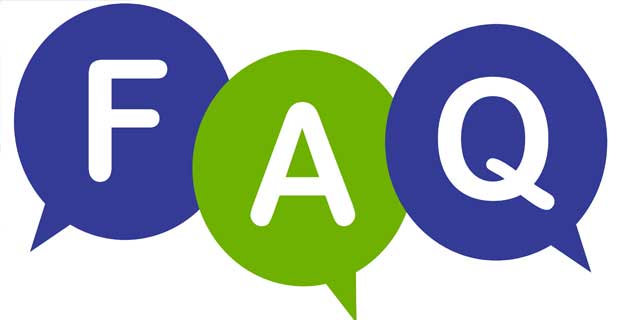 .
FAQs About Cheveing Scholarship 2024
Can Chevening Scholarship holders work in the UK while studying?
The Chevening scholarship organizers expect students to make education their first priority. However, it is understood that gaining work experience from the UK can be extremely valuable to their careers, so work is allowed but according to their terms and conditions and only at their selected organizations and firms. Specifically, your work should not negatively effect on your university grades.
Will Chevening Scholarship Programme pay University Tuition Fee Deposit as well?
The Chevening organizers will not pay tuition fee deposit of your university. It is your responsibility to pay deposit; the scholarship will only pay your tuition fee which will be around November. However, you can contact your university and tell them to postpone the payment until your scholarship has been confirmed.
When will I know my Chevening scholarship 2024 has been confirmed?
Once the Chevening organizers receive confirmation from your selected UK's universities where you applied for courses stating officially you have been selected for the course, and then your Final Award Letter (FAL) will be processed by Chevening's international team for confirmation. After confirmation the FAL will be sent to UK's Embassy located at your home country.
Do all Chevening applicants have to take TB test?
yes, all applicants will have to take TB test at Chevening's selected medical centers. Based on your nationality, TB test will be conducted only once as required in visa application form of the UK. Chevening will pay for your TB test fee.
Can candidates apply for Chevening scholarship if they are not currently living in their home country?
Yes, you can, but you will apply according your country programmes. When the interview stage comes, you will have to return back to your country to appear at interview in person.
Till when I can expect to receive the result of my interview?
You can expect the result of your interview to be notified to you till June.
What does reserved candidate mean?
If you receive an email from Chevening stating that you are a reserved candidate it means you have been found eligible candidate and have been reserved for the seat but final confirmation will be sent to you if any applicant withdraws or there is funding available for your scholarship.
How will I apply for courses at UK's universities?
You can visit Chevening official site. Visit it's find a course section and follow the instructions.
How will I pay for my accommodation in the UK while studying through Chevening Scholarship Programme?
you can select your accommodation on your own and or book university dormitory. The Chevening scholarship will contribute to your accommodation rent through your monthly stipend. The monthly stipend will be granted to you on 21st date of every month in your cash card.
How will I get cash card?
Your cash card will be granted to you UK's Embassy or High Commission located in your home country before your departure to the UK. The cash card will only work in UK. To activate cash card, you will receive an email with step to step guide of activating procedure.
Can Chevening Scholarship holders travel outside the UK?
Yes, the Chevening Scholarship holders can travel outside the UK but only for 30 consecutive days but for that you have to take consent from your programme officer. The consent must be taken at least 2 weeks before your intended travel.
Is English Language Test necessary to be taken for availing Chevening Scholarship?
Yes it is major requirement. You must submit your English Language Test Results till July.

Get Latest Scholarships in Your Email
Get a regular scholarship alert. We'll deliver important and latest scholarships to your email
Sign up
for free
scholarship
alert
X
FREE STUDY ABROAD

Free study abroad expert advice