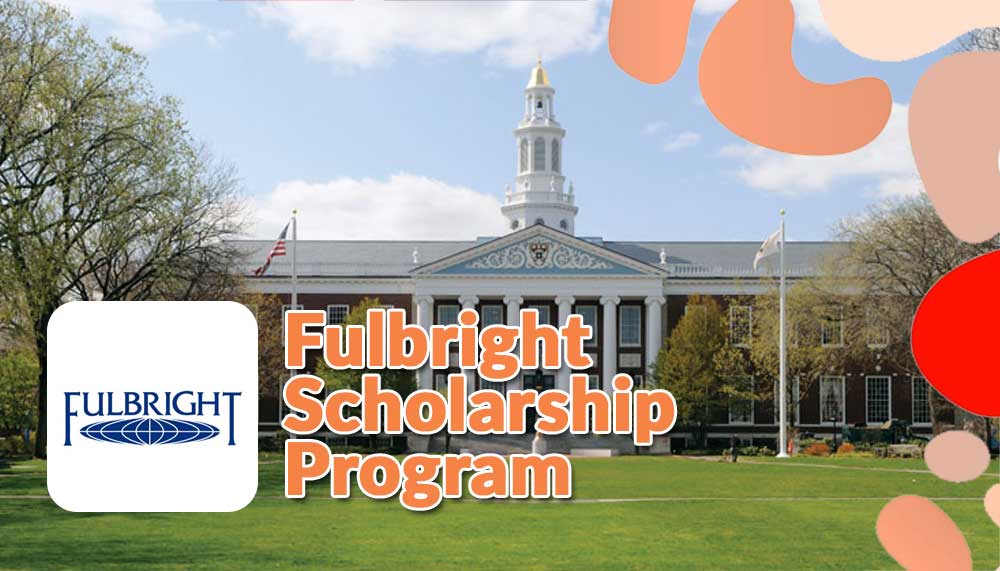 Fulbright Scholarship Program is a golden chance for international students to avail. This scholarship program is only for masters and doctoral studies. It covers all the expenses of students selected for this scholarship program. The scholarship is an initiative of United States Government and is fully funded by the USAID.
Scholarship has a wide range of subjects to be chosen for masters and PhD except clinical medicine. Every year a large number of international students from 150 foreign countries applied and selected for higher studies by this scholarship program.
No. of scholarships: There are 150 scholarships
Host country: Selected applicant will continue their studies in USA
Level of study: Master's and PhD
Courses of study: For all courses except medicinal course
Host institutes: Universities in America
Deadline: Last date to apply is 11th May 2022
Facts Of Fulbright Scolarship Pakistan
The Fulbright Program selects approximately 8,000 students

annually

.
Only Postgraduate and Doctral. level students are selected for this program.
Roughly 2,000 U.S. students are selected annually.
4,000 foreign students are selected annually.
Over 800 U.S. scholars are awarded Fulbright grants.
900 visiting scholars receive Fulbright awards annually.
Additionally, several hundred teachers and professionals are also selected for this award annually.
More than Almost 400,000 "Fulbrighters" have participated in the program since its beginning in 1946.
Students and scholars from over 160 countries are eligible for this program.
Top Universities Where Sudents Can Get Admssion
The following are the major universities where Fulbrighters are sent for higher education:
| | | |
| --- | --- | --- |
| No. | Institutes | All Time Scholars Produced |
| 1. | Harvard University | 1,437 |
| 2. | Yale University | 1,199 |
| 3. | University of California, Berkeley | 996 |
| 4. | Columbia University | 986 |
| 5. | University of Michigan-Ann Arbor | 931 |
| 6. | Princeton University | 882 |
| 7. | University of Wisconsin-Madison | 802 |
| 8. | Stanford University | 799 |
| 9. | University of Chicago | 758 |
| 10. | Brown University | 708 |
Brief Description Of Fullbright Scholarship
Students from Pakistan can get admission in all of the fields except clinical medicine

Online applications for fulbright masters and doctoral programs
Host country for fulbright scholarship Program 2023, the United States of America
Studnets can apply online to any accredited university of USA
Benefits/ Expenses Covered By US Scholarship
The grants from the US state cover almost all the expenses under the Fulbright scholarship as follows:
Tuition fee

Text books and all other required study material

Living expenses

Air fare

Stipend for living expenses

Health insurance

What is the eligibility criteria for fulbright scholarship application?
Pakistani national who have strong academic background are eligible
Applicant must be a permanent resident of Pakistan throughout the study
All study disciplines are welcome to apply except clinical medicine
People in the fields of energy, water, agriculture, health, education, social sciences, and environment are encouraged to apply
Applicants applying for masters programs must have bachelor's degree and for PhD applicants, master's degree is required
For Masters
For the master's degree program, candidates must have four years bachelor's degree or have completed total 16 years of education from an accredited university
Fresh graduates are encouraged to apply, except MBS and Public Policy applicants who required 2 years of work experience along with bachelor's degree
For Doctoral Degree Program
For the PhD degree program, applicant must have a minimum 18 years of formal education, masters or M.Phil degree from an accredited university
Applicant must have work experience in teaching, research or the public sector in Pakistan
Candidates Who Can't Apply
Persons with dual nationality are not eligible
Person having sibling/ child/ spouse who is a US citizen are not eligible
Employees and who have close relation (spouse/ child/ sibling/ parents) with employees of Fulbright organization are not eligible to apply
People who already availed an Fulbright award for any degree are not eligible
Persons residing in any foreign country on work or study visa are not eligible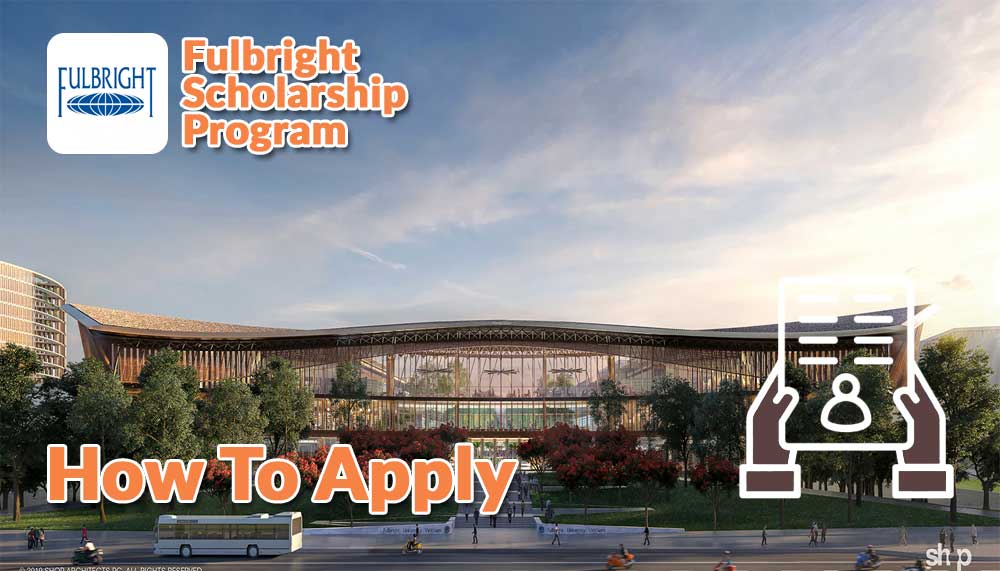 How To Apply For Fulbright Scholarship Program?
An online application with references and required documents must be submitted, by uploading following documents along
Application form
Three reference letters
GRE Score report
Scanned educational transcripts along with explanation of grading scale of the university issuing the degree
Documents must be attested by HEC
Educational degrees and transcripts must be authorized by issuing authority at the time of application
Documents Required For Both Master's And PhD Programs
For both the masters and PhD programs all the disciplines are eligible except clinical medicine
GRE exam score (Graduate record examination) with minimum 138 in verbal and 136 in quantitative sections
Must be fluent in spoken and written English
TOFEL is required from all the selected candidates
Selected applicant have to sign an agreement that binds them to return to Pakistan immediately after their program in US and serve the country for the number of years (minimum 2 years)
Nationality Required:
Students from about 155 countries including Pakistan
Number of scholarships by Fulbright 2023:
150 for Pakistan
Fulbright Scholarship 2023 Deadline:
Fulbright scholarship 2023 deadline for Pakistan is May 11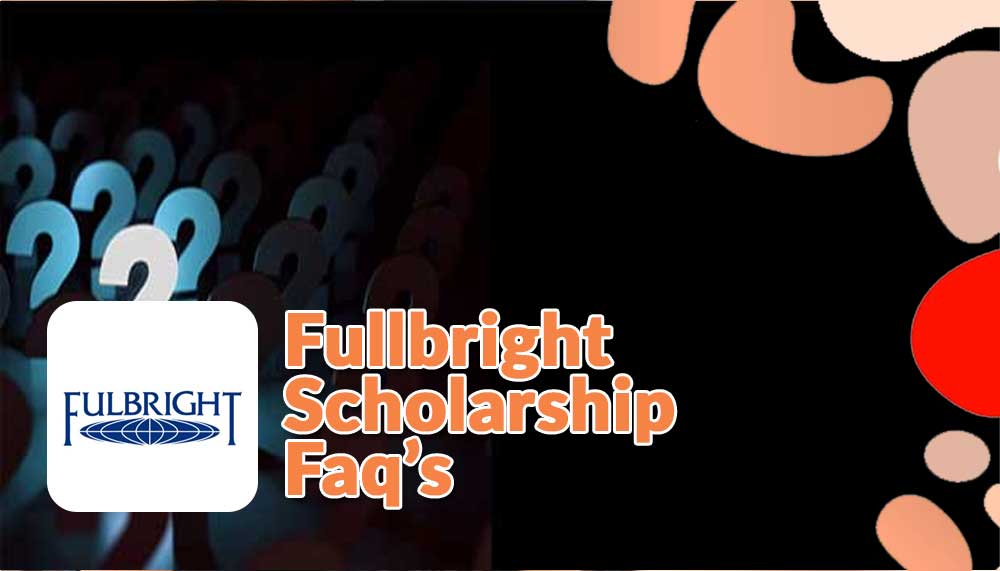 FAQs About The Scholarship
What is the full bright program?
Fulbright program is the leading scholarship program of the US department of state. These awards are offered in 160 countries in the world. The higher education commission of Pakistan is also collaborating with Fulbright program to fund 25 PhD scholarships each year for the next five years.
What is included in the Fulbright program?
This award funds tuition fee, textbooks, airfare, living stipend, visa fees, health insurance and a settling in allowance.
Which Pakistani candidate is considered as most competent for Fulbright Scholarship 2023?
Pakistani student with strong academic backgrounds, high GRE scores and the students who have already done some community work because the basic motive of this scholarship is to promote mutual understanding.
How many scholarships will be awarded for the year 2023?
In 2023, 150 scholarships will be awarded.
Is Fulbright scholarship 2023 for undergraduate study?
No the Fulbright scholarship is for Postgraduate and Doctral.
FAQs About The Eligibility
Do I need to have completed a bachelor's degree?
Yes, you need to have completed 16 and 18 years of education for masters and doctoral programs respectively.
I want to apply for PhD program. Do I need to have completed masters or M.Phil degree?
Yes, you need to have completed minimum 18 years of education from an accredited university.
Can I apply for a master leading to PhD?
No, you cannot apply for master leading to PhD. You can apply only for one degree either masters or PhD.
Which academic disciplines are eligible?
All academic disciplines except clinical medicine are eligible to apply. Applicants are highly encouraged to apply in the fields of energy, water, agriculture, public health, education, social sciences, journalism and mass communication.
How To Get Selected For The Fulbright Program
First of all, you have to consider the program. Find the best faculty according to your program. The final tip is to take care of the relevancy over prestige. The application process is, somehow, lengthy and can be daunting. The selection process is comprised of three stages including campus committee, national screening committee, and international Fulbright commission.
Is There Any Interview For Fulbright Program?
Yes, students have to appear for the interview to complete the application process. To conduct the interview a panel of 04 people, including 02 Pakistani people and 02 American people, is arranged. It takes almost 10 to 45 minutes to complete the interview. The panel tries to gauge 3 things including how solid your motivations are, whether you have told truth in your application, and whether you are fit for the selected program or not.
Is There A Specific GPA Required To Be Eligible?
Yes! A specific GPA is required to obtain for being eligible for this program. The official required GPA is 3.0. However, in some cases, even a higher GPA may also be required unofficially and it depends upon the competitiveness. Keep in mind that your GPA is important but it is not everything to be a Fulbrighter. Instead of this evidence of leadership and initiative are of chief importance.
Can I apply for an MBA?
Yes, you can apply for MBA if you have completed 16 years of education. To apply for MBA you must have at least 2 years of work experience in relevant field.
I have an MBBS degree. Can I apply?
Yes, but not in the clinical medicine field or for specialization. You can apply for research focused fields such as public health.
I went on global undergraduate semester exchange program. Can I apply?
Yes, you can apply if you fulfill all the other requirement s of the program.
I will be completing my graduation in 2022. Can I apply?
If you can provide the final transcripts by the end of December then you can apply for this program.
Is work experience required?
No, unless you applying for public policy/ administration or MBA.
I have a foreign bachelor's degree, can I apply?
Yes, but if the degree is from US within the past 5 years then you cannot apply. Priority is given to those having no foreign degree.
Can I change my academic field?
Yes, you must be able to demonstrate adequate preparation for your new filed and must have explanation of why are you changing fields.
I already have a four years bachelor's and master's degree. Can I apply for the master's scholarships?
Yes but with a valid explanation of importance of this second same degree.
I have a disability, can I apply for scholarship?
Yes, disabled persons are highly encouraged to apply for Fulbright scholarship.
FAQs About Required Standardized Examinations
Is GRE required for Fulbright scholarship?
Yes, it is required for all the applicants to take GRE test.
Can I take GRE after submission of my application?
No, you must have taken the GRE test before the application deadline. Infect, you should have valid score report to upload with the application.
What is considered a good GRE score?
The graduate record examination is required for all applicants. Minimum verbal require GRE test score is 138 and 136 is required in quantitative section.
Is TOFEL also required with the application?
No, TOFEL is not required with the application. Only selected students will be required to take TOFEl exam.
FAQs About The Policies
Does every one selected get a visa?
US embassy is responsible for issuing visas. Almost all Fulbright grantees in the past have received visas.
Are dependents allowed?
Grantees with children can request to bring their dependents.
Does it cost anything to apply?
No, there is no application fee for Fulbright program.
Do I apply online and also send my documents with application in hard form?
No, you only need to apply online with uploading all of your required documents.
Can my recommendation letters be submitted online?
Yes, when you submit your online application, an auto-generated email is sent to your referee asking for your recommendation letter. He/ she has the option to submit the letter online.
What is the deadline for Fulbright scholarship?
The deadline for the submission of Fulbright scholarship application for the year 2023 is 11th May 2022.
Can I stay in USA after Fulbright?
Fulbrighters are required to return back to their home country to complete minimum 2 year residency requirement.
Can I Work During Fulbright Program?
Candidates who are selected for the Fulbright program are offered a J-1 visa. J-1 visa holders are not allowed to work in the USA.

Get Latest Scholarships in Your Email
Get a regular scholarship alert. We'll deliver important and latest scholarships to your email
Sign up
for free
scholarship
alert
X
FREE STUDY ABROAD

Free study abroad expert advice