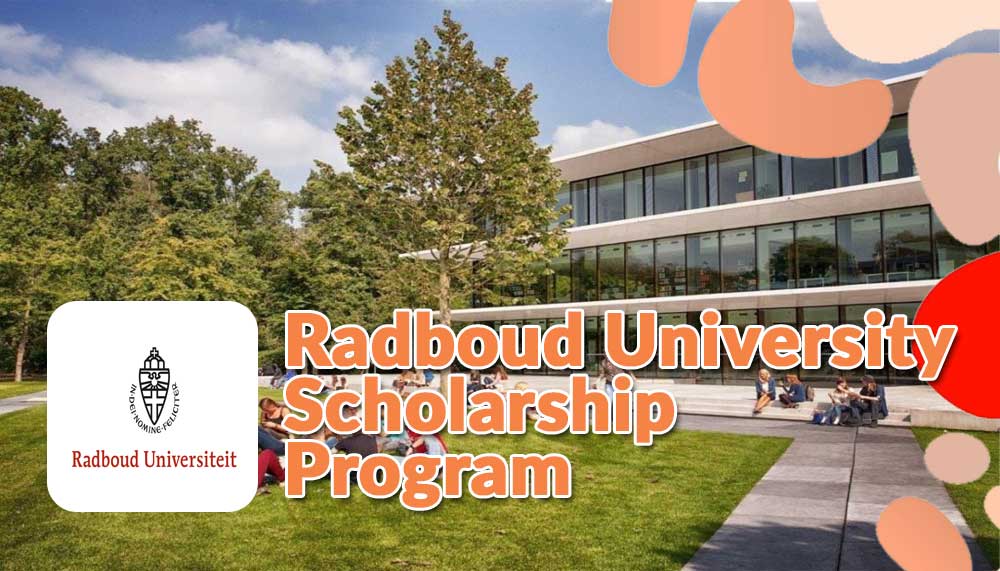 Radboud University Orange Tulip Scholarship Overview
Radboud University is a university located in Netherlands. The university has been ranked amongst the top 150 universities in the world.
Radboud university holland scholarship is very selective about its students and is willful to groom and cultivate only the best resources by means of its scholarships. Radbound University by its scholarship for international students is determined to bring in the most talented students from non-European countries which includes Pakistan.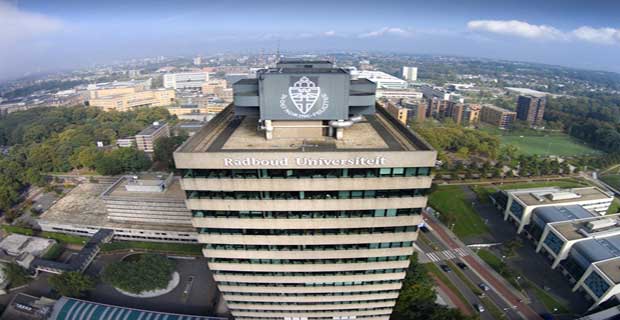 Radboud University Scholarship Programme
The scholarship is provided for higher studies in all undergraduate programs and some of the postgraduate programs.
Courses
Undergraduate courses-
Public administration

Geography

Philosophy politics and society.

Political science.

Sociology

Communication and information sciences

Communication sciences

International business communication.

Dutch language culture linguistics.

Culture studies

American studies

Art and culture studies

Cultural anthropology and development sociology.

Art history

Religion studies

Theology

Business administration and business economics.

Law and management

Law and economics

Biology

Biomedical sciences

Molecular life science

Psychology

Dentistry

Academic teacher training

Artificial intelligence

Educational sciences

Pedagogical sciences of primary education

Computer science

Physics and astronomy

Math

European law school

Notarial right

Comparative European history

Greek and Latin language culture

French language and culture

English language and culture

Roman language and culture

Spanish language and culture

German
History

Literary studies

Cultural studies

Linguistics

Communication sciences

International and European law

Biomedical sciences

Molecular mechanisms of disease

Philosophy

Biology

Chemistry

Computer science

Medical biology

Molecular life sciences

Physics

Astronomy

Artificial intelligence

Behavioral sciences

Cognitive neuroscience.

Social and cultural science.
Level
Undergraduate and Postgraduate
Host country
Netherlands
Host University
Radboud University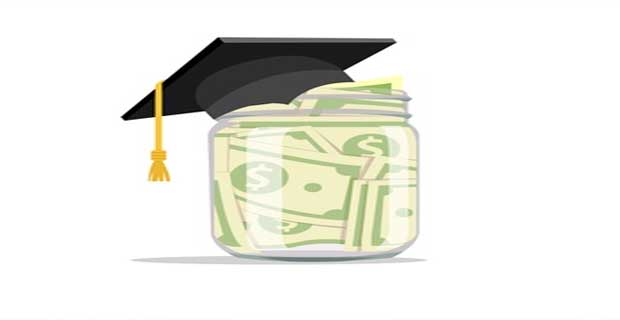 Radboud University Scholarship in Netherlands for International Students Benifits
Its tuition fee waiver scholarship.

Visa fee and insurance are covered.

Tuition fee is reduced to €2,078.

Liability insurance is provided.

Residential permit costs are to be covered.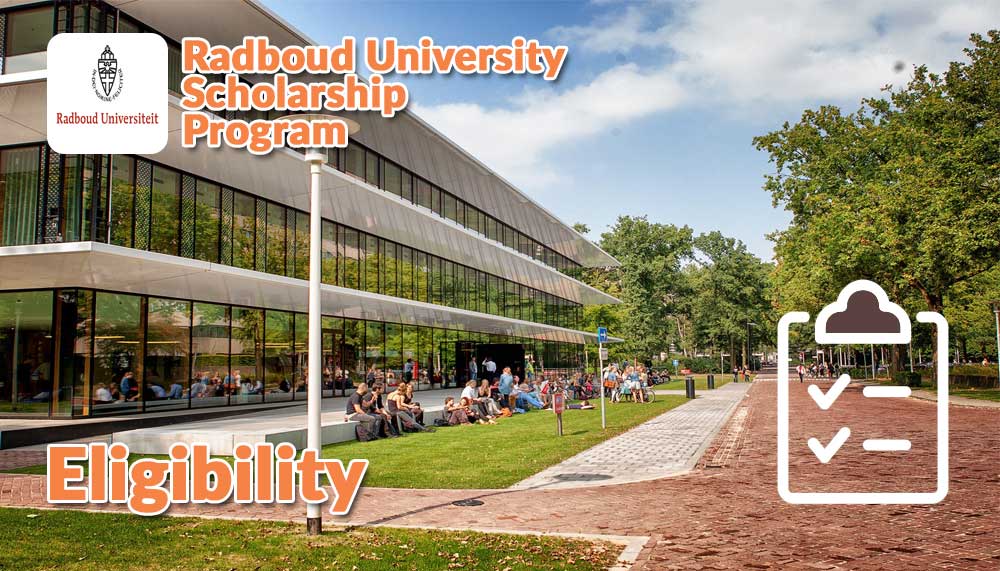 Non-European union country that includes Pakistan.

Pakistani postgraduate applicants should not have pursued their undergraduate and other education from Netherlands.

Pakistani students should not have received previous education in Netherlands for undergraduate scholarship too.

A letter of admission must be in possession of the Pakistani students applying for the scholarship.

The Pakistani students must be eligible for Dutch visa.

Pakistani students must be enrolled in a full time course that has to be English taught, in the university.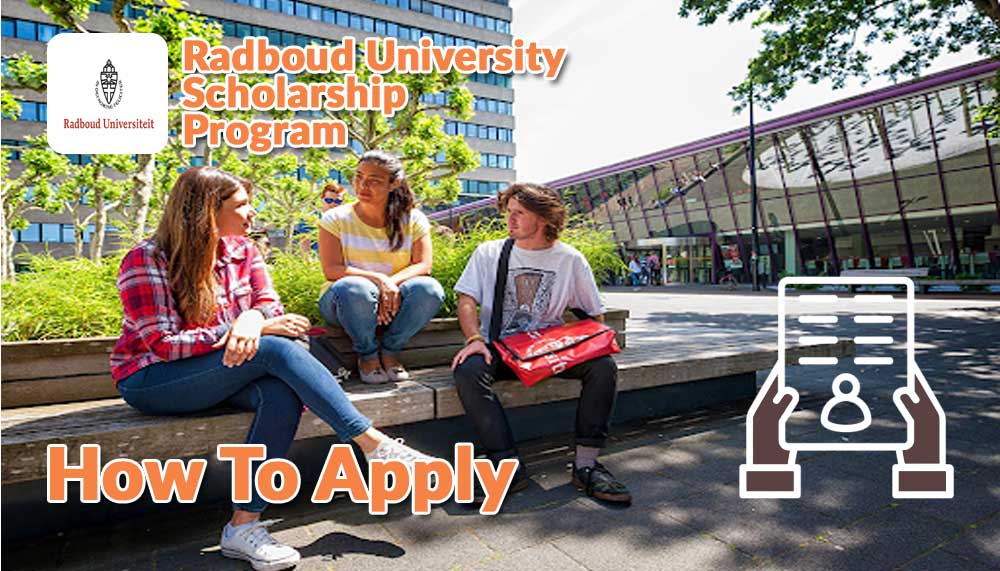 How to Apply?
The Pakistani students are required followig documents and follow the procedure.
Documents Needed
The Radboud University scholarship application for the scholarship and the admission to the Radboud University are integrated, there is no need of extra application for the same. All the Pakistani students needs to do is to mention in their admission application that they want to be considered for the Radboud scholarship and then upload these three additional documents.
Two reference letters.

Curriculum vitae.
Admission documents
Valid passport issued by the GOV of Pakistan.

Transcripts verified by HEC.

Degree certificate verified by HEC.
Application Procedure
Admission to the program does not mean Pakistani students will get the scholarship, the Selection to the scholarship is based on
Proven academic excellence of the student.

Quality of the recommendation letter.

Potential of being a promising student for the institute.

Motivation letter.
The shortlisted students will be informed by mail and then Pakistani student can pursue their higher studies in the university.
Nationality required:
All non-European union countries.
Deadline:
1 March
Number of scholarships:
30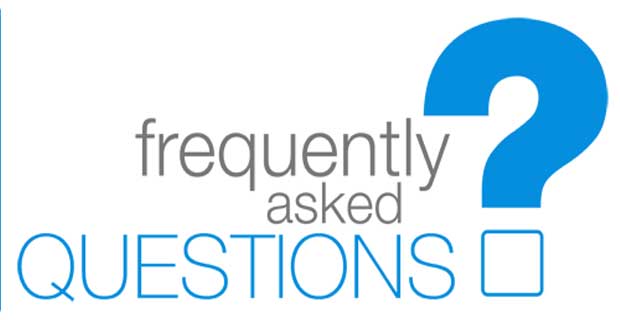 Can a Pakistani student get this scholarship?
Yes a Pakistani student is eligible for this scholarship.
Is there an English language requirement for the scholarship?
Yes there is a certificate proof needed for the scholarship.
Is this scholarship covering all the living expenses?
No the Pakistani students needs to calculate the cost of living in Netherlands beforehand and if not, look for cheaper alternatives.
Is this scholarship providing full tuition fee waiver?
No the Pakistani student will be asked to pay a reduced amount.
Where can I find application for the scholarship?
There is no separate application for the scholarship. The Pakistani student need to mention it in the admission application form itself that they want to be considered for scholarship.
Are there more scholarships offered by the Radboud University?
More scholarship enquiries can be made by making request at scholarships@ru.nl
Will the scholarship provide health insurance?
Yes this scholarship provides for the wellbeing of the students by providing a health insurance.

Get Latest Scholarships in Your Email
Get a regular scholarship alert. We'll deliver important and latest scholarships to your email
Sign up
for free
scholarship
alert
X
FREE STUDY ABROAD

Free study abroad expert advice