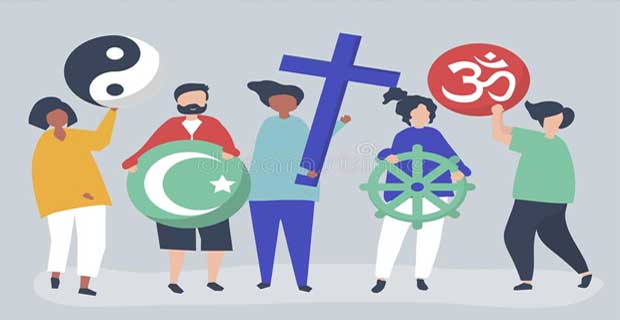 Religion has been an important aspect of the life of the people of Pakistan. The nation of Pakistan has one of its foundation stones religion.
The study of religion or theology and the ethics associated with it have been an integral part of the common life of Pakistan. Religion-related studies are a part of the Pakistani academic curriculum. The main purpose of studying religion is to get to know a new perspective on life or know the purpose of life.
Attributes Of Religion And Ethics Study:
The study of religion for Pakistani students brings them a sense of social and moral disciple helping them lead a more meaningful life. Pakistani student can spiritually elevate their status through the study of theology. The study of religion and ethics helps the Pakistani student in getting a better understanding of the social setup or the contribution of religion to shaping Pakistan society.
The study of ethics in Universities across the globe has majorly contributed to world peace since the academics not only educate them about their religion but also other religious practices and beliefs, this brings up and builds Pakistani student tolerance. Tolerance to accept and admit diversity in the form it is present in the world.
The study of religions also gives the students of Pakistan better knowledge of their religion and also of others using dialogue and exchange of ideas in a foreign university. The study of religion takes the Pakistani student into the history and origins of religions giving them knowledge as to why religion is in the form it is in present times.
Future Of Pakistani Students After Completion Of Religion And Ethics Study:
Upon completion of the religion and ethics course, the Pakistani student can contribute to the betterment of society by different means by becoming a social worker, journalist, teacher, preacher, and counselor.
Scholarships In Ethics And Religion:
there are a lot of universities like Luther College, Oxford Brookes University, and ST Edwards University that offer scholarships for programs for all levels as undergraduate, graduate, and post-grad.
Consultants:
The consultants on this website can help Pakistani students in achieving their aim of studying religion and ethics.

Get Latest Scholarships in Your Email
Get a regular scholarship alert. We'll deliver important and latest scholarships to your email
Sign up
for free
scholarship
alert
| Scholarship Name | Country | Education Level | Apply By |
| --- | --- | --- | --- |
| | USA | Undergraduate | 23 Sep 2023 |
| | Australia | Undergraduate | 14 Sep 2023 |
| | UK | Doctoral | 22 Sep 2023 |
| | Germany | Undergraduate | 30 Sep 2023 |
| | USA | Undergraduate | 07 Sep 2023 |
| | Australia | Undergraduate | 31 Aug 2023 |
| | UK | Undergraduate | 14 Jul 2023 |
| | Belgium | Doctoral | 01 Oct 2023 |
| | USA | Undergraduate, Post-Graduate | 03 Jul 2023 |
| | Belgium | Doctoral | 27 Jun 2023 |
| | Australia | Doctoral | 02 Jul 2023 |
| | USA | Undergraduate | 01 Jul 2023 |
| | France | Undergraduate, Post-Graduate | 10 Jul 2023 |
| | Netherlands | Undergraduate | 20 Jun 2023 |
| | UK | Undergraduate | 23 Jun 2023 |
| | Korea | Undergraduate | 01 Jul 2023 |
| | UK | Undergraduate, Post-Graduate | 05 Jul 2023 |
| | Europe | Doctoral | 15 Jun 2023 |
| | USA | Undergraduate | 17 Jun 2023 |
| | Hungary | Undergraduate | 22 Jun 2023 |
| | Italy | Undergraduate | 10 Jun 2023 |
| | USA | Undergraduate | 08 Jun 2023 |
X
FREE STUDY ABROAD

Free study abroad expert advice