Monday —July 26, 2021

128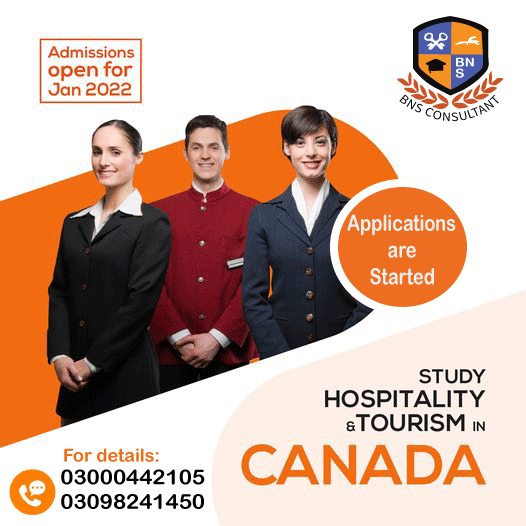 Tourism is the world's largest service industry and the second largest industry overall. Tourism is about hotels, restaurants, and resorts, but it does not stop there! It is also about customer engagement, adventure tour companies, destination planning and marketing, and boutique inns – creating experiences and memories that last a lifetime.
Top programs to study in Canada🇨🇦
👉Events and Tourism Management
👉Leisure and Events Management
👉International Facility Management
👉Global Tourism Management
👉Resort and Hotel Management
👉Baking and Pastry Arts Management
👉Hotel Operations Management
👉Food and Beverage Management
👉Hotel and Restaurant Services Management
👉Recreation and Leisure Services
👉Adventure Recreation and Parks Technician
👉Hotel Management Technique
🔰Possible career options for graduates:
🎓Hotel & Accommodations Management
🎓Eco-tourism (a growing sector in the industry)
🎓Marketing & Advertising
🎓Historic Tours / Destinations / Parks
🎓Travel & Tourism and Food Writing
🎓Ski Resort / Destinations
🎓Catering / Food Services
🎓Extreme Activities Tourism, i.e. Rock Climbing, Hang Gliding, Wing Suit & Parachuting
🔰Benefits of studying Hospitality and Tourism program in Canada
✅High Employability chances
It all starts with your hospitality and tourism education in Canada.
☎Contact us on: +03000442105
📲WhatsApp :
wa.me/+03000442105/03098241449
📩Mail us: bnstudyconsulting@gmail.com
#studyabroaduk
#consultant
#scholarshipopportunities
#VISA
#studentvisa
#spousevisa
#workpermit
#workabroad
#canada
#canadavisa
#durhamcollege
#studyabroad
Consultant Info
X
FREE STUDY ABROAD

Free study abroad expert advice