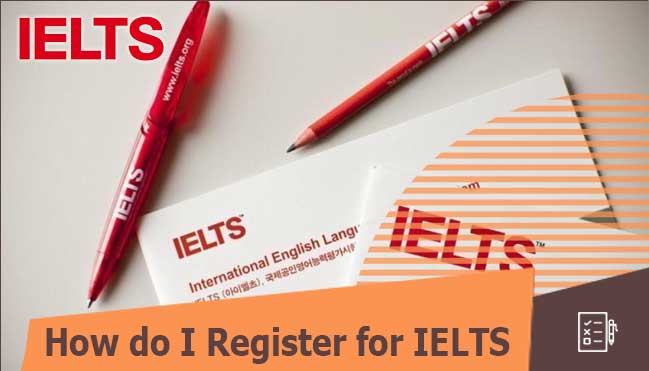 There are two organizations available in Pakistan that take IELTS test.
Australian Education Organization

British Council
It does not matter under which organization a Pakistani student gives the test, both have the same value, basically, they are same thing since IELTS itself is the cooperation of British Council, AEO and Cambridge, a student needs to prepare well before appearing in IELTS.
So, here are two ways for regestration of IELTS test in Pakistan; you can submit form online IELTS test regestration or you can download the form and go to the Nearest IELTS Centre in Pakistan to submit it.
All application process is divided in to steps, so, it is easy to understand. You have to select your IELTS test location in Pakistan and the Date of IELTS test in Pakistan near by your city. Then you are given a complete IELTS test application form to fill.
AEO Online IELTS Registration for Pakistani Students:
There are two modes for booking an IELTS test online and offline, AEO administers the IELTS exam at three centers as Lahore, Karachi and Islamabad.
The Pakistani students who wish to appear in IELTS test and want to submit the IELTS form offline must submit the following documents personally or by means of mail or courier.
Application form that must be properly filled (Download the form, fill it completely and carefully. All required documents, rules and regulations are mentioned on it. Make sure, you read what documents to bring with you when submitting the form and on the test day)

Bank draft or pay order paid to AEO Pakistan.

Photocopy of CNIC issued by NADRA or Passport issued by the Government of Pakistan.
Apply online for IELTS test. The online applicants need to follow a different steps from that of the offline applicants-
The Pakistani student must first make reservations on the online booking portal.

After reception of the confirmation the Pakistani student must submit the following documents and make payment within 5 working days.
A bank draft or pay order paid to AEO Pakistan physically, by means of online transaction or by credit card.

Copy of the confirmation received after completion of the booking.

Copy of the CNIC issued by NADRA or the passport issued by the government of Pakistan.
The application that are submitted to AEO after acceptance the acknowledgement is sent to the student by means of mail or courier. After submission of all the formalities and making payment the AEO will contact the Pakistani student within 2 working days.
Pakistani students can also call on these numbers 111-236(AEO)-000 during office hours or can email AEO Pakistan on the following address ielts@aeo.com.pk.
The Pakistani student while submitting the fee must make sure that it is in reference to AEO Pakistan and not AEO Islamabad or Karachi and Lahore.
British council IELTS Registration Online guide for Paksitani Students:
The British council allows the Pakistani student to apply in the British council nearby centers in Pakistan cities or book the IELTS British councl test online. The following documents are required to be submitted
The valid passport issued by the government of Pakistan.

Payment for the test can be made in following ways –
Credit card

Bank draft

Cash at the standard chartered bank.

ATM card payment.

Banks funds transfer online.
The application form can be submitted by following the steps that are provided on the site (Make sure to keep the note of documents that are required to be carried on the test date while submitting the form).
British council only accept CNIC and Passport for IELTS Test verification and registration. Students who have not ID card cannot sit in test on that day and he or she will also lose their IELTS test fee.
Those candidates who give IELTS test outside of Pakistan they just need a valid passport for IELTS test registration. Student's photo is also important for test report form and during speaking test and written test day.
Students must verify all payment option when submit the fee for British council Pakistan IELTS test. Students can submit fee in Standard charted bank in favor of British Council and submit the draft to British council Pakistan. Before 7 day from you online applied.
British council is not answerable you of your fee submission through debit card option so be careful when you submit the fee for IELTS Test in British council.
When students submit their online fee through VISA or Master Card they must check their internet and Brower version. Students can fill out the online payment survey that can help you for Payment process.
Students will be notify the details of IELTS test by E-mail and SMS three days before the test. You will contact your related center immediately if you don't receive notification of your confirmation. On test date students must have copy of venue email of British Council.
All the modules of IELTS are equally important reading, writing, listening and speaking.
IELTS Registration fee for Pakistani Students:
The IELTS registration fee varies from city to city approximately 30,000 to 35,000 this amount holds true for IELTS registration fee for British Council as well as AEO test registration fee for Pakistani students. For detail check the home page of IELTS test.
Timings of IELTS test:
Candidate reporting time: 11:30 hour
Test start time: 13:00 hour
Test ending time: 16:00 hour
For more details visit: www.britishcouncil.pk or call at: 0800-22000
Availability: Monday to Saturday 9.00 am to 6.00 pm
Complete list of IELTS test centers in Pakistan.
Complete list of IELTS dates in Pakistan.
After registering and completion of all the application details the Pakistani Student must begin their preparation for the IELTS test.
X
FREE STUDY ABROAD

Free study abroad expert advice