CONSULTANTS FOR canada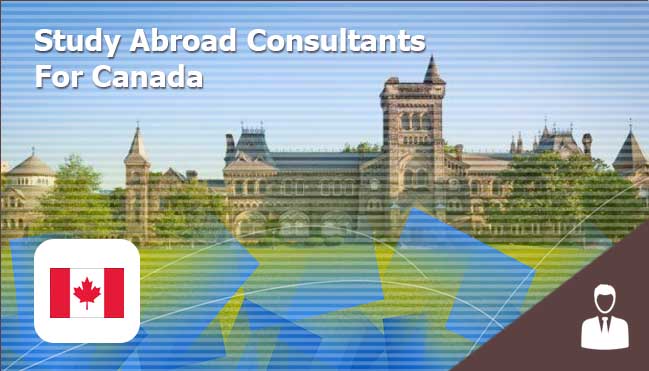 Book Counselling Session For Canada In Your City
Studying in Canada can be an awesome opportunity for you to experience life – and education! – Beyond your front door. You can learn from leading teachers in world-class up to date facilities that encourage innovation, growth and forward thinking.
It doesn't count that what level of education you want to pursue, the cost of going to school in Canada is reasonable and you'll earn internationally recognized educations that will set you on the path to career achievement. All of educational institutes reflect the various, multicultural society that is Canada.
Education Consultant of Canada have their offices in Pakistan to help-out the local students to get admissions in various Canadian Universites.
Canadian universities set up graduates with the capacity to think critically, to be settling in to emerging technologies, to turn into leaders in professional fields and to look for solutions in research. Whatever you want to become a economist, teacher world's leading nanotechnologist, or the artist Canada's university system will grant you with the choice that fits according to your interest.
Highly modern research takes place in the fields of health, biotechnology, nanotechnology, environmental technologies, high-performance computing, nutraceutical and renewable fuels. Mostly of Canada's research is conducted at Canadian universities.
For studying in foreign countries you have to fulfill some steps in which you have to go through a process. Canadian Consultant is more important for students to get right directions about their programs.
Are you searching for an institute or university? Here we have valued consultants available to facilitate to answer all your queries. For more details you can check our Consultant page.
Top Discussions on Study in Canada

Kaleem ullah Minhas - Muzaffarabad - 12 Jan 2018 Fawad khan - Peshawar - 04 Feb 2018

StudyAbroad Admin - Lahore - 06 Feb 2018

muhammad ashir shahzad - Lahore - 06 Feb 2018
X
FREE STUDY ABROAD

Free study abroad expert advice