Embassy of China in Pakistan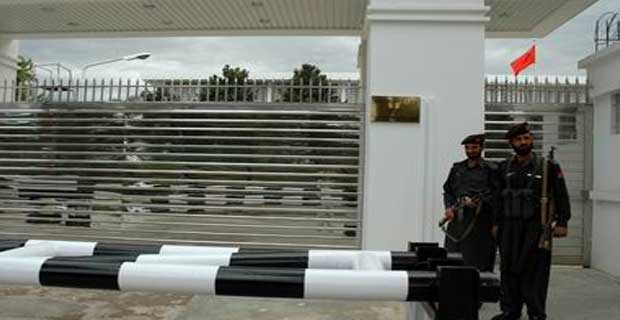 The republic of China and Pakistan have very humble and cordial relations with each other therefore have a variety of Visa types available for Pakistani students as- X 1 and X 2 student visa. In order to study in Chinese university, the Pakistani student must be first in possession of the admission letter from the university.
After the admission confirmation from the Chinese university the Pakistani study must apply for the visa at the embassy of china in Pakistan. At various places offices and consulates have been opened in Pakistan for the citizens ease. Chinese embassy is located in Islamabad and visa office in Karachi covering both the north and south regions.
China is one of the top destination for Pakistani students to study abroad. The Pakistani student can apply for various Chinese scholarships and receive complete guidance for china.
China Embassy Islamabad
The embassy or high commissions of china is located in Islamabad and its address is as follows - 3rd Ave, Diplomatic Enclave, Islamabad.
Working hours of the Chinese embassy are – 8:30 am to 12 pm and 2:30 pm to 4:30 pm.
---
China Consulate Karachi Address
The consulate of the Chinese embassy is located in Karachi for the ease of the people from Sind and Baluchistan
Working hours of the consulate are – 9 am to 12:30 pm and 3 pm to 5 pm.
---
X
FREE STUDY ABROAD

Free study abroad expert advice