Embassy of United States of America in Pakistan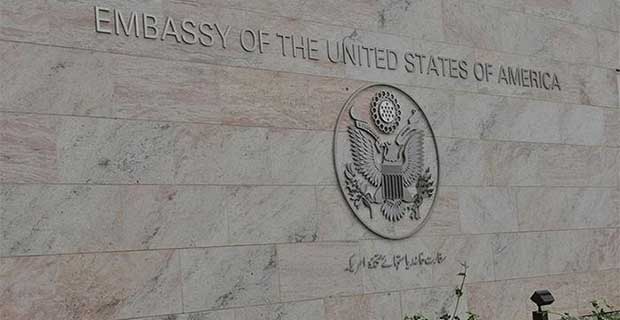 The United States of America embassy is one of the largest diplomatic mission that is present in any country. The Pakistani students who wish to seek admission in various universities of United States of America are supposed to visit this place in order to get visa.
The main purpose of the embassy is to protect the larger interest of their nation. There are various student visa categorizations for the Pakistani students as –M 1, J 1 and F 1 visa.
The Government of United States of America has created one embassy in Pakistan, apart from this they have created three consulates for the facilitation of visa process for USA of the Pakistani students.
The high commission of the United States of America is located in Islamabad and the consulates are located in Lahore, Peshawar and Karachi. In order to seek student visa for USA the Pakistani student is required to contact any of the above nearest place.
The Pakistani students who have already received the acknowledgement of the admission from the university and have an I 20 form in their possession are eligible to apply for the USA visa, otherwise the Pakistani student is ineligible.
The I 20 is the certification of the nonimmigrant status of the student issued by the University for which the Pakistani student seeks admission, it is required for various parts of visa formalities of the F 1 visa.
X
FREE STUDY ABROAD

Free study abroad expert advice