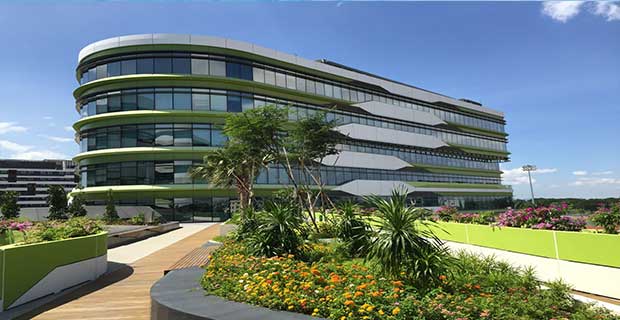 Getting admission in a high ranked Singapore university is fairly difficult. The admission is highly competitive as the university demands high achievers and require good internationally standardized test scores to grant admission. Yet the universities are open for international students. These institutions will definitely grant admission to overseas applicants if the prospective student fulfils their admission criterion.
Academic Calendar
The Singaporean universities' academic calendars are different in different universities. Generally, the standard academic calendar comprises two semesters. Each semester normally conducts 13 -14 weeks of instruction/teaching and 2 weeks of examinations. Undergraduate programs normally run for four years.
Admission in Undergraduate/Bachelor's Program in Singapore Universities
The student has to apply at the university's international admission site through an online application form. This application process generally charges a Fee of around 55-60US dollars.
The student must have completed at least 12 years of general education like intermediate, A-levels or similar recognized qualifications as listed by the institute.
The student has to submit his/her language proficiency scores like submission of IELTS, TOEFL, SAT, Pearson Test of English Academic or ACT with Writing. For IELTS, TOEFL and similar tests only scores obtained in the previous 2 years will be considered. However, the validity period for the SAT and ACT is 5 years.
Applicants are needed to satisfy the minimum subject requirements for the programs applied. Students can check the minimum subject requirements of the program at the university's official website.
Submission of Supporting Documents
You are required to submit the required supporting documents before the deadline to complete your application process.
• International applicants are asked to provide a valid passport with a particular page as identity. However, International applicants without a passport can submit a birth certificate or their national Identity Card
• High school results /certificate/Diploma, e.g. intermediate certificate, GCE 'A' Level Statement of Results & Certificate, etc.
• Secondary school results or certificate, e.g. Matriculation certificate, GCE 'O' Level, etc
• University academic certificate or marks sheet (for current or former university student only);
• Scores and certificate of TOEFL, SAT, IELTS or PTE Academic or ACT with Writing
If the applicant has submitted a complete application for admission before the deadline, he/she is informed officially online via the Online Application.
It is recommended to upload your documents electronically via the 'Online Submission of Supporting Document' button and pay the application fee via credit card. This online submission will facilitate prompt receipt and processing of your application.
Students can also send the supporting documents by postal delivery and can pay the application fee via bank draft.
Now applicants can check their documents submission status, application fee payment status. They can also update choices of programs and contact information and finally, they can check their application outcome.
The university will evaluate your qualification for the admission and if all the requirements are satisfied the university will send you an acceptance offer with its terms and conditions.
The student has to accept the offer online if he wishes to continue his/her studies in Singapore.
The IPA letter is the Entry Visa
Full-time international students wishing to study in Singapore do not require a visa rather they require a Student's Pass issued by the Immigration & Checkpoints Authority (ICA).Once the student receives the ICA email, the Students should respond promptly to verify their admission acceptance and registration process. If the application is approved, ICA will grant the student an IPA letter. For students from a visa required country, the IPA letter will serve as a single-entry visa to enter Singapore
Students should prepare the required documents for submission to ICA to convert their social visit pass to a Student's Pass. Singapore Permanent Residents and International Students who are eligible and wish to apply for the Tuition Grant must submit an online application via the given website.
The University also conducts a pre-enrolment medical examination to check your health and that you are free from any disease, illness or medical condition. University can undergo further health examinations or tests if it is not satisfied with the previous findings.
The prospective student then enters Singapore through the IPA letter. After arriving in Singapore, the students then report in person for the completion of Registration. Here the IPA letter is converted to a student pass which has to be renewed timely while staying in Singapore.
Admission in Graduate/Master's Program in Singapore Universities 2020 for Pakistani Students
In Singapore, postgraduate study is termed as "graduate study", however, taught courses of Masters and professional doctorates are known as "graduate studies by coursework", while Masters by research and PhDs are called "graduate studies by research". These Masters degrees, however, are similar to that rendered in the UK and the US.
Master's Intakes in Singapore 2020
The graduate programs admit students twice a year, in August and January. Students are asked to apply before the given deadline.
The Ministry of Education (MoE) is the in charge of higher education in Singapore, private institutions, however, are registered with the Council for Private Education (CPE)
Singapore universities assign a minimum number of credits for every semester. It could take 1-2 years to complete.MBA full-time programs are usually completed in 12-18 months. Part-time and full-time options are generally available for Masters Programs.
For research Masters, the dissertation of around 30,000 words is significant. You will also have to attend and pass some courses during your degree period and dissertation submission. A grade point average (GPA) or a cumulative GPA will define your academic ranking.
International student has to pay around S$35,000-40,000 (USD $25,560-30,000) for a graduate program at Singapore's top universities.
Masters students can also avail the fee subsidies in Singapore, this grant is offered through a 'service obligation' –in this flexibility the student can pay the fees in several instalments rather than a lump sum amount. To get this obligation opportunity, the student has to sign an agreement, called a Service Obligation (SO) to work in Singapore-based companies for three years after graduation. Decisions are taken by the relevant faculty after evaluation of all applications. The assessment is based on previous qualifications, academic record, references, test scores and work experience.
Masters Entry Requirements 2020
Previous graduate degrees and school certificates

Previous academic Transcripts

Letter of recommendation from professors

Language proficiency test scores like IELTS, TOEFL and standardized test scores like GMAT, GRE

Relevant work experience certificate if applied
Student Pass
All international students with an admission offer should get a valid Student's Pass issued by the Singapore Immigration & Checkpoints Authority (ICA). a tourist or any other visa is not sufficient to study in Singapore.
Graduate students who require financial support can apply for scholarships and fee subsidies. Moreover, they can also apply for a loan under the Tuition Fee Loan (TFL) scheme.
PhD intakes in Singapore 2020 for Pakistani Students Requirements
A full-time PhD is Singapore is completed in an average of 4 years with a minimum of 2 years and a maximum of 5 years. Both part-time and full-time options are available for doctoral courses. These graduate programs render two intakes per year, in August and January, with a marked application deadline for each intake. Full-time PhD Tuition fees (per annum): ranged S$22,000-30,000 depending on the university and selected course.
Prospective student can contact the research supervisors before applying for the program if they have a specific research topic to research.
Generally, local universities offer PhD programs; however, foreign universities also offer graduate programs in Singapore, either individually or via collaboration with local universities
Entry requirements in Singapore for Pakistani Students
First year of the PhD program includes compulsory courses, both on research methods and subject-specific topics
All PhD students have to attend a Qualifying Examination which is based on taught courses. After passing the test the prospective students become the "confirmed" PhD candidates upon approval from a confirmation panel.
The PhD "Defense" is the final PhD examination. After submission of the thesis, a date is given for the PhD defense. The exam basically is an open seminar presentation, followed by an oral examination.
Graduate students who require financial support can apply for scholarships and fee subsidies. Moreover, they can also apply for a loan under the Tuition Fee Loan (TFL) scheme. The students on scholarship or subsidiaries must submit the relevant documents to obtain the student pass for every level of studies. Options are given at the universities' websites
X
FREE STUDY ABROAD

Free study abroad expert advice