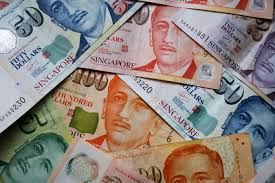 Singapore is an expensive country to study and live. Yet there are many financial supports available for international students which lower the cost to an affordable figure. The destination is selected for the high-quality education, top-ranked universities and of course for the multiple after study career prospects. The student who wants to attend a higher education institute in Singapore must consider both the pre-departure and upon arrival; cost of study in Singapore.
Study Cost in Singapore
Before reaching Singapore
Regarding the pre-departure cost, the student primarily has to pay for the application. For every Singaporean university the candidate is applying, he/she has to pay a separate application fee. Then comes the language proficiency exam and other standardized exam fees like IELTS, TOEFL, SAT, GRE. It would cost you around 30-35 thousand PRs. for each exam. Singapore does not issue a separate study visa rather it issues a student pass to student. The student has to pay the application fee for the student pass as well as the issuance fee of the pass when he/she receive the pass. Airfare to Singapore is another big expense to spend. Moreover, there are many other hidden charges like preparation of documents, travel charges, buying stuff to take Singapore etc. It means a student must have around 50-60 thousand Pakistani Rupees before boarding a plane to Singapore.
After Reaching Singapore
Once you reached the study abroad destination the student has to face many expenses in foreign currency. The first thing is the tuition fee. Though an instalment of the fees has been already paid before departure, yet the expense continues till the completion of the course.
Tuition Fees
As estimation, the annual fee for the international undergraduate student in Singapore is around US$15,000 depending on the standard of the university and the type of course taken. If the student is enrolled in a high-level degree program like medicine or dentistry, he/she has to pay more than the average fees for other courses. The most prestigious and high-ranked Singaporean university, the National University of Singapore is currently charging between S$18000 (~US$13,000) to as much as S$50,0 00 (US$38,000) for professional programs.
On average the student has to pay
• 10000 SGD$ to 15000 SGD$ per anum for undergraduate programs
• 20000 SGD$ to 30000 SGD$ per anum for postgraduate and doctoral programs
• S$5000 to S$ 20000 for 6 months - 2 years Diploma course
Private Institutions charge more than the public universities. It approximately cost S$35000 to S$55000 for the complete program.
Tuition Grant Program
Fortunately, the Singaporean Government has introduced a tuition grant program for international students who want to pursue undergraduate study course at Singaporean universities. According to the financial support every international student can apply for a tuition grant provided he/she agrees to work for 3 years in Singapore after the completion of the studies.
Scholarships Programs
Moreover, there are several effective scholarship schemes available for the international student which can lessen the study cost especially tuition cost to zero. It means fully funded scholarships are available to cater to the high achieving international students. The scholarships are either fully funded or partially funded. Check the recent updates on Singapore scholarships at studyabroad.pk
Besides the tuition grants and the scholarship programs, the government also renders student loans for deserving students. These loans allow students to pay their tuition fees in instalments. Master's students with research-based courses and PhD pupils are mostly benefitted through this option.
Work while study option
Students in Singapore are allowed to work during their studies. However, the international students can work for 16 hours per week. This earning option will effectively help to manage the study as well as living cost while studying in Singapore
Other study costs include the issuance and renewal of student pass, money spends on the study materials like books and stationery, thesis, research material etc.
Living Cost in Singapore
Accommodation Cost
The foremost cost to consider while living in Singapore is the accommodation cost
Singapore universities and government offer good accommodation options to the international students. The average cost per month for these residences lies between $3,000 to $ 14,000 for both undergraduate and postgraduate students.
The general accommodation cost structure as follows
University's Halls of Residence cost around S$ 155 – S$800 per month

Boarding School cost around S$ 6,000 – S$15,000 approximately per academic year

Private Hostel cost around S$750 approximately per month

Room in Public Housing cost around S$300 – S$600 per month

Whole Unit in Private Housing costs around S$1,000 per month
The student hostels are the most affordable option, but if you are unable/unwilling to live in a hostel, renting a private room from flat owners is the another option.
Food and Other Costs
There's a wide array of food options there which you can choose from. The cost will be approximately 5–10 SGD. Milk, 1L...SGD 3.10
Chicken breast fillet, 1kg...SGD 10.50
Coca-cola, 1.5L...SGD 1.95
White rice, 5kg... SGD 13.85
Eggs, 10pk...SGD 2.40
Other costs include
•Utilities monthly...SGD 150-200
• Prepaid mobile phone tariff SGD 0.17
• Internet, 6MB monthly...SGD 41.63
Eating out, mid-range restaurant...SGD 20- SGD 40
Movie ticket, without student discount... SGD 10
Transport Cost
Convenient travelling options within the city as well as the country are available for international students. Fares are charged per distance travelled and may be deducted electronically from a pre-paid travel card. You'll also pay slightly more to travel in an air-conditioned carriage. Students, however, are entitled to a 50% discount on all fares and will pay a standard rate for any journey over 7.2km.
Hence a study abroad student can enjoy full-life in Singapore on a budget if he knows where to spend and where to save.
X
FREE STUDY ABROAD

Free study abroad expert advice