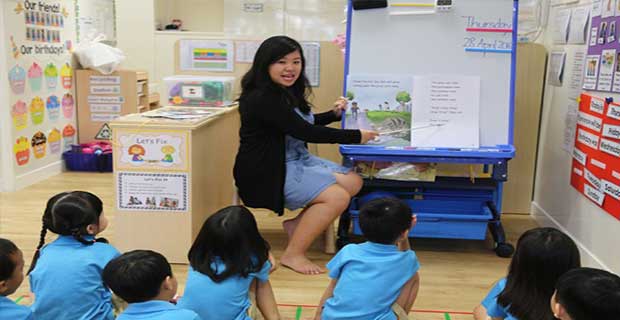 International students enrolled in a full – time degree program from a registered 'Institution of Higher Learning' in Singapore can work part-time while studying. However, these students are allowed to work for a maximum of 16 hours per week.
This restriction in working hours is applicable during the term. During vacations there is no limitation of specific working hours. International students do not require a separate 'Work Pass' to work part-time in Singapore. Their student pass will act as a work permit. The average salaries for international students doing part-time jobs in Singapore are generally, 5 Singapore Dollars per hour. This is, however, not a fixed rate. It all depends on the kind of job, the organization and the employer.
Work during Holidays
The international students are allowed to work full – time during vacations and holidays in unlimited hours. This facility is an addition to being able to work for 16 hours a week during semesters. For this work no work pass is required however in some particular cases, students have to take permission from the university and have to provide written confirmation from your employer.
Students on Tuition Grant Scheme
In fact, Students admitted through the 'Tuition Grant Scheme' will have to work for a Singapore based company for a minimum period of 3 years after graduation. The students who are not studying on Tuition grant scheme can take a job in any sort of organization and at any destination during or after graduation.
Internship Programs in Singapore for Pakistani Students 2020
Singaporean universities also offer various 'Industrial Attachment' or internships as an essential or optional segment of the course module. The students will gain effective practical experience related to their course. These 'Industrial Attachments' or internships generally run for 5 – 6 months most internships are paid however the stipend is different for different programs. International students can work full – time on an industrial attachment or internship program both during their semester and in vacations provided the internship or industrial attachment is relevant to the content of their course. No work pass is required to pursue such internships.
Where to Find a Job
Student can take assistance from the 'Careers Services' department of their institution to find a full-time or part-time job. Moreover, other resources to find part-time work in Singapore include job portal websites, newspapers, personal contacts etc.
Fortunately, many part-time and full-time vacancies are available for international students in this small destination. This could be both on- campus or off-campus. The major sectors where a foreign student can find a job include Tourism, Manufacturing, Retail, Construction, Finance, IT, and Healthcare. Remember the hiring of jobs will chiefly depend upon the student's skill and personality. A strong Resume will add flavour in your application and increases the chance of getting the job.
After Study Job Prospects in Singapore
Long Term Visit Pass
International students who have completed their graduation from a higher education institute of Singapore are allowed to apply for a 'Long Term Visit Pass'. This pass will enable the graduate to stay in Singapore for a maximum of 1 year even he/she doesn't get a job. This period is basically a bonus, an additional year to seek employment. Once the student gets a job, he has to apply for a 'Work Pass' to work in Singapore.
International students who are about to complete their study program and their Student's Pass is near to expire but do not have a job offer can apply for the '1-year Long Term Visit Pass' (LTVP). This is a non – renewable pass that allows international students who have graduated from a registered Institute of Higher Learning (IHL) to stay in Singapore and hunt a job.
In 2014, the Singapore Government passed a law that encourages students to work for a Singapore based company. Moreover, the government also offers tuition grants for these fresh employers.
Work Passes in Singapore Requirements for Pakistani Students
Once you get a job, you will need to get a 'Work Pass, here your Long Term Visit Pass expires. The student will not apply for the work pass; instead, it is the employer who will apply for the 'Work Pass' for the hired international graduate.
The different types of Singaporean Work Passes are mentioned below.
Employment Pass
International graduates who get a job offer from a Singapore based company will apply for an 'Employment Pass' is a type of Work Pass that international graduates can apply after getting a job offer from a Singapore based company. Generally, the graduates who have the managerial, executive or similar specialized job offers with a minimum fixed salary of 3,300 Singapore Dollars a month will apply for this pass. The application, in fact, is not made by the graduate, the employer will file an application for the employment pass on behalf of the prospective international employee
S-Pass
S – Pass' is generated for high-level skilled foreigners for example technicians. International students can apply for an S – Pass if they have a job offer upon graduation from a Singapore based company with a minimum offered a fixed salary of 2,200 Singapore Dollars a month. The employee is awarded points for every eligibility criteria he/she meets. However, some specified educational qualifications and relevant work experience are mandatory to get this pass.
Work Permit
A typical 'Work Permit' is for foreigners who wish to work in Singapore and belong to an approved source country. Graduates can apply for this Work Permit upon receiving a job offer from a Singapore based company. The prospective employer will submit the application for this work permit provided the employee or graduate is not present in Singapore when the application is filed.
Hence there are a lot more options for international students and graduate to start their career in Singapore. Check the various career prospects of study abroad and employment at study abroad.pk and get the recent updates.
X
FREE STUDY ABROAD

Free study abroad expert advice