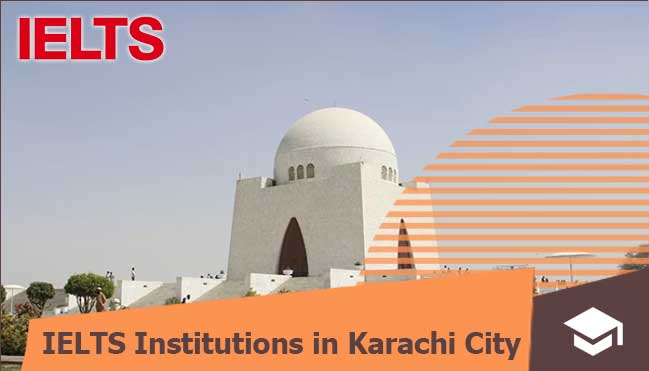 Karachi is not just a big city concerning its area but the city also offers the biggest opportunities in every single aspect of life. Students who are searching for the best Ielts coaching center in Karachi they can find a big list of the preparation centers here. International English Language Testing Service, IELTS is a kind of examination which evaluates the English language skill of the candidates who want to apply for study abroad to some good and valuable study abroad destinations across the world. Well, it is always a challenging action to choose the right platform for you to get ielts preparation.
How To Choose The Best Ielts College center In Karachi
Well, if you are also searching for the best coaching center for IELTS preparation in Karachi and still having not a suitable option then you are advised that before going to choose the coaching center just check the following requirements of a coaching center you are going to choose for your IELTS preparation:
Class assessment or schedule does matter. Must choose the preparation center which is according to your routine.

Try to find the coaching center near to your place. Because this will help you to reach easily without getting any disturbance.

Students are suggested to take one or two demo or sample classes from a coaching center you want to choose for your IELTS preparation.

While searching the best Ielts academy in Karachi you should also know the services of the academy that what they are offering or what you are going to get. For example, you should have an idea about the environment of the coaching centers, technologies they are using, and how the instructors are dealing with the students, etc.
Find Out The Affordable and Best Coaching Centers For IELTS In Karachi By Studyabroad
Studyabroad welcomes all the candidates who are looking for the best ielts prepration center in Karachi, here the candidates can find the complete list of the preparation centers with their addresses, contact details, and even the complete profile of every signal Preparation center. You can directly contact any of the mentioned coaching centers.
Students who want to appear for IELTS exam in 2021, they can also find the complete IELTS exam schedule 2021 here at this platform. Students can also find a city-wise exam schedule for IELTS. In the end, students are advised that they can also find the complete list of the words' best study abroad destinations to start their study abroad journey.
List of IELTS Colleges In karachi
Add IELTS Coaching Center

Not Sure where to get IELTS Coaching
our team will help you find the best IELTs coaching center throughout the pakistan click on the black button on the right, fill in your info and we will guide you.
X
FREE STUDY ABROAD

Free study abroad expert advice
Address: 3rd floor, 10-C, Above Meat One shop, Main Khayaban-e-shamsheer, phase 5 DHA Karachi
Contact: 03222227527
Email: info@abneducation.com
Website: http://abneducation.com
Address: Opposite Federal Urdu University, C, Gulshan Iqbal,, Block 13 C Gulshan-e-Iqbal, Karachi, Karachi City, Sindh, Pakistan
Contact: 03132287896
Email: N/A
Website: https://aabshartutors.com/
Address: C-151, Block 2 Clifton, Karachi 75600
Contact: 042-35879645
Email: khi@aeo.com.pk
Website: http://aeo.com.pk
Address: 185, Main Shahrah-e-Faisal, Karachi, Pakistan
Contact: +92 21 35213824, 352
Email: N/A
Website: www.ielts-expert.pk
Address: DHA Karachi
Contact: +92 21 35893385, 353
Email: N/A
Website: http://aneeshussain.com/
Address: 12-C, Lane 9, Sehar Commercial Area Phase 7, DHA Karachi, Pakistan
Contact: +92 21 - 5857243 - 5
Email: info@anishassan.com
Website: N/A
Address: Mahmood Centre, 3rd Floor, BC-11, Block-9 Clifton Karachi.
Contact: +92-21-35378440-2
Email: karachi@auspak.edu.pk
Website: https://www.auspak.edu.pk
Address: Suite 105-107 Progressive Center Shahrah e Faisal Karachi 75400
Contact: 042- 111 237 548
Email: info@berlitz.com.pk
Website: http://berlitz.com.pk
Address: PO Box 88 Lahore
Contact: 0800-22000
Email: info@britishcouncil.org.pk
Website: https://www.britishcouncil.pk/
Address: 6th Floor, Caesar's Centre, Shahrah-e-Faisal Karachi
Contact: 0300 0644551
Email: info@cscp-global.com
Website: https://www.cscp-global.com