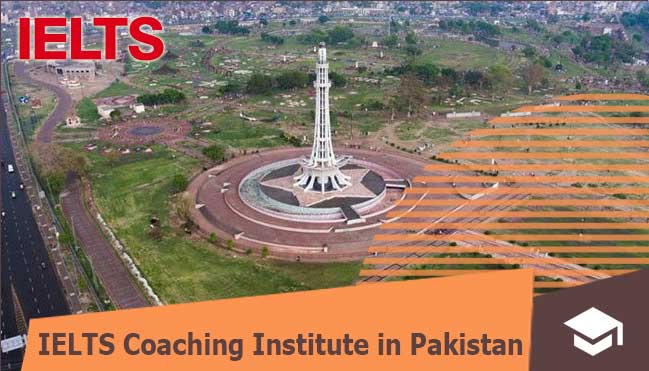 Many times the student assumes that their English speaking abilities are good enough but they are not yet there is always a room for improvement.Students should take classes from the best IELTS Coaching Centers near by to get good bands in IELTS test. The Pakistani student must take demo classes to get the better idea about the class and land in a class that suits their learning pace. Scoring high in the test implies that the students is capable to think in a logical way and has excellent command over the language.
The Salient Features of IELTS Coaching
Help is extend where needed:
Since there are four sections of IELTS, reading, writing, listening and speaking and all are equally important. The coaching classes provide tips, advices and strategies that they developed over the time to help the student score better.
Flexible timings and cost:
The IELTS classes have timings that suits everyone's schedule, morning, evening etc. The classes are offered both online and offline. The duration varies from hours to few days or all the days a week.
Webinars and seminars:
The coaching's available for IELTS provide an added facility of webinars and seminars that of course are a plus point as they help the student to practice and brush their skills.
Become more familiarized with the format:
The student will become acquainted with the formats of IELTS once they take up the coaching classes.
Boost the student's confidence:
Many students shy away from speaking English in public, the coaching centers helps them to re –evaluate and practice their skills more than often and that builds up their confidence. The coaching center provides insights about which the students is previously unaware.
Mock tests:
Before taking up the real exam the coaching center will make you sit in a number of dummy exams so as to evaluate your progress, this would definitely help you in the long run.
Exchange of information:
Not everyone knows everything hence the students after taking up classes will come across tremendous information that they are previously unaware of.
After the classes are over the student will most definitely turn out to be more knowledgeable and confidant.
Experienced trainers and instructors:
The faculty at an IELTS coaching center in Pakistan are certified and experts of their field.
Candidates who living in Pakistan and want to join any coaching center to enhance their skills and get good band you can join any IELTS centers in Pakistan. Studyaboard.pk offers the details of these coaching centers in Pakistan that can help to train you according to AEO Pakistan or British council systems.
Who Should Take IELTS Test Preparation Classes?
Pakistani students planning for admissions at foreign universities and colleges in English taught courses.

Pakistani nationals planning to apply for immigration visa of English speaking countries such as Canada, UK and Australia.

Pakistani nationals applying for jobs in foreign firms located at English speaking countries.

IELTS Test scores are needed everywhere at the admission requirements sections of international universities.
Find Coaching Centers in Pakistan
IELTS Coaching Centers in other Cities of Pakistan
All Cities
List of IELTS Colleges In Pakistan

Not Sure where to get IELTS Coaching
our team will help you find the best IELTS coaching center throughout the pakistan click on the black button on the right, fill in your info and we will guide you.
Guide me On
Best IELTS
Coaching Center
X
FREE STUDY ABROAD

Free study abroad expert advice
Student

College/University

Consultant

Ask a qusetion from a expert
Please Provide maximum information so that the best advice can be given