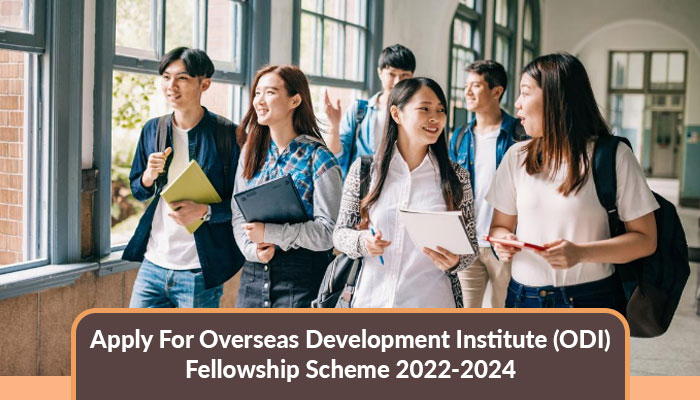 ODI fellowship scheme provide opportunity to economists and statisticians to work as public sector civil servants for two years. Selected candidates have chance to work in a range of institution from finance and planning ministries to ministries of health and education, as well as central banks, statistics offices and regulatory bodies. Candidates of all nationalities can apply for this fellowship program and awardees will get a chance to work in developed countries for two years with all living expenses coverage.
Objectives Of Fellowship Program
This fellowship scheme has two main objectives including
To provide developing country governments with high- caliber junior economists and statisticians
To give a practical experience to post graduate economists and statisticians in developed countries
Eligible Countries
All international candidates who have masters and PhD degree in economics and statistics can apply for this fellowship.
Host Countries
Selected candidates will get a golden chance to spend two years of fellowship scheme at any developed country.
Eligibility Criteria
The candidate have to fulfill the following educational, management related and personal qualities.
Qualification
The applicant must have a masters or PhD in economics statistics or related field
Those candidates who are currently studying for a postgraduate degree are not eligible to apply
Intellectual Ability
A sound grasp of economics and statistical theory
Ability to apply knowledge to real world problems
Ability to analyze the data and to solve the problems
An ability to communicate technical ideas to non- specialists
Personal Qualities
Must have skills to solve problems and to drive a change and work independently
Must have strong interpersonal skills along with cultural and political sensitivity
Patience and humility to learn about new contexts
Adaptability and flexibility to work within resource constrained environment
Management And Work Related Skills
Ability to take initiative
Ability to prioritize and delegate work
Able to consult
Able to manage time
Report writing
How To Apply?
Applicants must be willing to commit to a two year period in any of the participating country.
Online application are open till 27th April 2022
Short listed applicants will be called for interview in early May 2022
A briefing session will be held at ODI in London to prepare new fellows for their roles in September 2022
Fellowship program will be started in October 2022
X
FREE STUDY ABROAD

Free study abroad expert advice