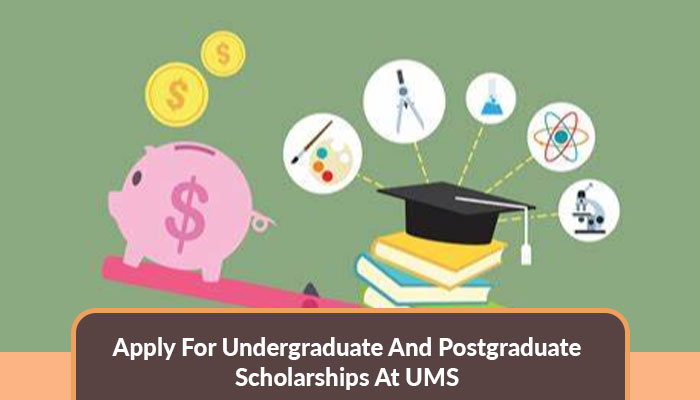 Universitas Muhammadiyah Surakarta is one of the 164 universities and one of the 1890 private higher educational institute in Indonesia. More than 25000 international students are studying here in UMS. Every year a lot of Pakistani students go abroad on scholarship for different study programs. International priority scholarships announced by UMS for Muslim graduates who have got Their College or undergraduate degree from Muslim country's institutes.
Scholarships Benefits For International Students
Total tuition fee coverage 8 semesters for undergraduate and 4 semesters for postgraduate studies

Monthly living allowance of 1,750,000 IDR

50,000 IDR for books

Visa processing fee will also be covered by this grant

Return flight ticket

After receiving letter of residence, students must have to reach at UMS till 30th August 2022.
Field/ level Of Study
Scholarships are available for undergraduate and postgraduate degrees in all the study fields offered by UMS
Undergraduate Study Programs
Accounting

Architecture

Economics development

Physiotherapy

Geography

Economic Law

Nutrition

Communication

Medical

Public Health

Islamic Education

Mathematic Education

Engineering in all fields
Postgraduate Study Programs
Doctor of Laws

Doctor of Islamic Education

Masters of Educational Administration

Masters of Accountancy

Master of English Education

Master of Engineering

Master of Psychology

Master of Management
Required Documents At The Time Of Application
Photograph: Colored and must be in proper dressing with dimension 4:6cm for undergraduates and 3:4 dimension for postgraduate students
High School Certificate: Scan the original English translated high school certificate (undergraduates)
University Certificate (Postgraduate Applicants): Upload original scanned university certificate
Academic Transcripts: All educational transcripts must be original and in English. If not then upload attested copy of English translated transcripts
English Language Proof: If you want to continue degree in English you have to provide the evidence of English language certificate (IELTS/TIFEL)
Cover Passport: It is required for TELEX Visa, Scan every corner of cover carefully
Passport: Scan page 1 and 2 of your passport and use high resolution picture (max 500KB)
Recommendation Letter: Provide a letter from a person who acknowledge your academic record and achievements
Health Certificate: Scan and upload scanned health certificate
Drug Free Certificate: provide a drug free certificate from a doctor from your home country
Declaration Letter: It is compulsory by the Government of Indonesia that international students in Indonesia must not be involved in any political activities, for that applicant has to sighn this declaration letter.
Application Process For UMS Scholarships
Applicants applying for listed undergraduate or postgraduate programs have to submit an online application

All the required documents already mentioned must be uploaded as JPG/ Image in color and maximum size of file must be 300KB.

Please prepare all the required documents before you fill up the form.
Note: It is highly recommended, students must have passport valid till 24 December 2024.
Application Closing
International students can submit their applications online till 20th July 2022.
X
FREE STUDY ABROAD

Free study abroad expert advice