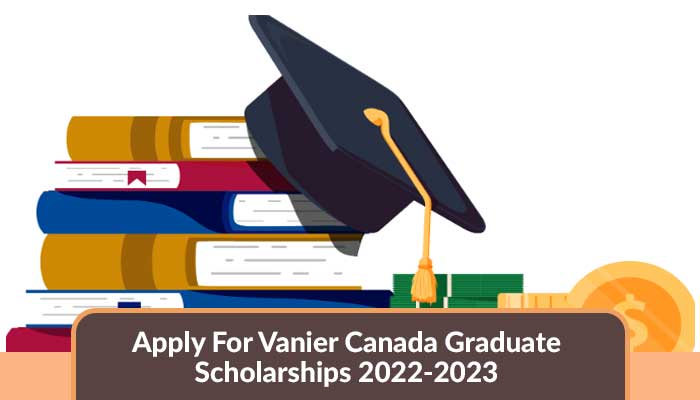 To be a Global enter of excellence in research and learning, Canada attracts a number of world class doctoral students through Vanier CGS programs established in 2008. There are total 16 number of scholarships that are awarded to international students each year ad divided into three federal granting agencies, each offer 55 awards annually.
Study Disciplines For which CGS Are
CGS awards are granted to those applicants who get admission in any Canadian university for doctoral studies in one of the following discipline
Social Sciences

Humanities

Natural Sciences

Engineering

Health
What Is The Selection Criteria For CGS?
Applicant going to apply for doctoral study programs in Canada on Vanier graduate scholarships will be selected by following the described selection criteria
Applicants who have excellent educational background and achievements will be selected through evaluation of their educational transcripts, last studied institution comments and common CV.

Applicants with research experience and publications with expanding impact factor are selected by CGS.

CGS program will prefer those applicants who have ability or potential to communicate theoretical, technical and scientific concepts logically.

Applicants will be selected through leadership potential ability during study life, student's personal achievements

Involvement in academic life

A developed personal vision for the future

Achievement of goals in organized way

Applicant must be a task initiative

Must be able to develop positive relationships with others
Instructions For CGS Programs 2022-2023
Submitted documents must be only in English or French language.

Complete a researchNet application form that will include two reference letters

Common CV

Research contributions

A personal leadership statement (maximum 2 pages for English applications and 2.5 pages for French applications)

A research proposal

Project reference

Special circumstances

Two leadership letters of reference

Transcripts
Application Process For Canada Graduate Scholarships
Students have to follow the following steps for CGS application
Confirm that he/she is eligible for CGS application

Make a contact to desired institution in Canada where student want to go for PhD

Register for ResearchNet and Canadian common CV account and complete the questionnaire

Start a ResearchNet application

Select the areas of study as mentioned above for which CGS grants are

After that identify the participants through entering the information about yourself, institution, and attachment of required documents (Personal leadership statement, research contributions, and special circumstances)

Referees will submit the assessment on the behalf of applicant

Enter degree information

Add proposal information and supporting documents including project details and descriptions

Consent and submit the application

An automated generated email will be received for selected and rejected applicants
Last Date To For CGS Application
Deadline to apply for Canada Graduate Scholarship is 1st November 2022.
X
FREE STUDY ABROAD

Free study abroad expert advice