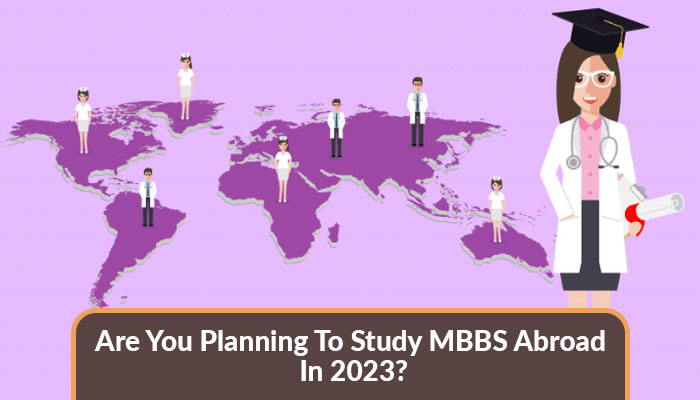 Every year, a number of students who studied Intermediate pre- medical wish to get admission in top of the outstanding universities/ colleges for pursuing their MBBS degree. Few of them manage to clear the entrance exam that is required by medical institutes. There are almost more than 1 million Pakistani students studying MBBS in abroad
Merit Of MBBS In Pakistan
From last few years merit for MBBS in Pakistan is much high as most of the brilliant students become unable to get admission for MBBS studies. Second option remained for them is to take admission in any private medical college, but as private medical colleges charge high fee which is not affordable for students to pay. For those students the best option is to move abroad for MBBS degree.
Abroad Medical Universities
Number of universities in abroad offer MBBS studies for Pakistani students and from all over the world at an affordable price. That is not possible in Pakistan's private medical colleges. Studying abroad is the best solution to all matters. Though countries are not ranked in an order, depending on student's need this is the best option to study MBBS abroad.
Important Considerations About MBBS Abroad
Strong reasons that a student have to consider before applying MBBS abroad is that
Selected institute must be PMDC recognized

Select the country with English as local language

Availability of advance technology

Safety and comfort living

Tuition fee

Duration of MBBS

Choose the country wisely according to your budget

Select the college that complete the MBBS within 5 years as many colleges in abroad cover MBBS degree in 6 years that is not helpful because you have to do apprenticeship after back to Pakistan

Validity of MBBS in Pakistan must be kept in mind

University must be WHO and PMC recognized such as University of South China, Shanxi Medical University and Hunan Medical University

MBBS graduates must be eligible to take Medical Licensing Examination held by PMDC
What Are Basic Entry Requirements To Study MBBS Abroad?
Entry requirements are different for each country, the basic requirements are as following
Applicant must pass out 12th class with minimum 50% marks

Must have IELTS and TOFEL 6-7 and 7-84 respectively

Must pass the entry test if required by the respective country and university for admission
Cost of study MBBS In Abroad
Cost of study MBBS in abroad is vary country to country, many countries like china, Russia, Bangladesh charge MBBS fee lower than many private colleges in Pakistan.
Students also have scholarships option
Opportunities For Abroad Graduated Students
MBBS in abroad provides ultimate opportunities to students such as
They can start their higher education after MBBS, as Russia provides M.D and M.S (post-graduation degrees) with the duration of 2 and 3 years respectively.

Medical students can attain global exposure

New job opportunities

World class infrastructure and experience of new culture by selecting MBBS study abroad
X
FREE STUDY ABROAD

Free study abroad expert advice