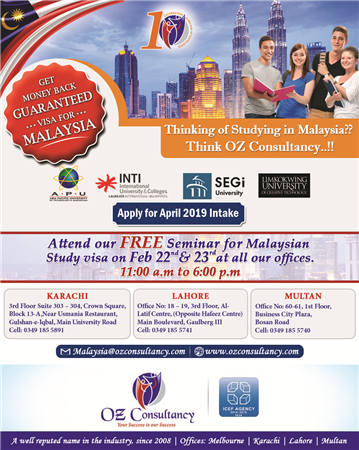 Attention Folks!!!
Have you missed our recent seminars?
Don't worry, Now attend our FREE Malaysian study visa seminar at our offices on 22nd and 23rd February 2019.
Do Visit our Seminar to meet University Representatives and Get Money Back Guaranteed Visa for Malaysia by registering your application with us in Feb 2019.
Kindly fill our online form for registration http://ozconsultancy.com/news/our-study-abroad-free-seminars/
For details please contact us at 0349-1855891 (Whatsapp enabled)
Consultant Info
X
FREE STUDY ABROAD

Free study abroad expert advice