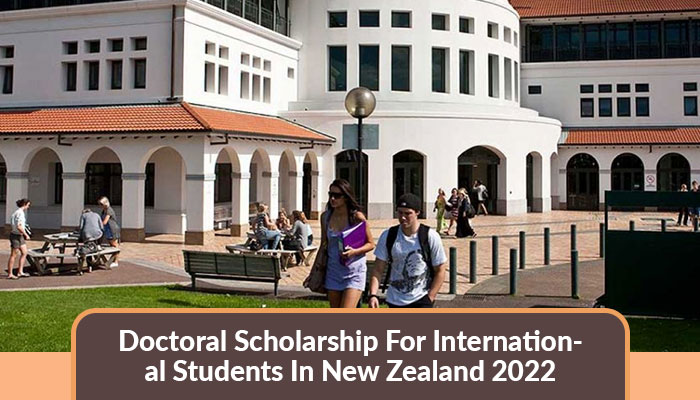 The Victoria University of Wellington is presenting limited number of scholarships for domestic as well as international students to start their Ph.D. Main purpose of the university is to provide suitable research and learning environment for the students to help them in achieving their goals. Along this they are willing to support students by providing them financial aids.
Details About The Scholarship
This scholarship is only for the students who want to pursue their Ph.D degree. Selection for scholarship award is based on strong academic line. Applicant can get admission and scholarship in any discipline. Only limited number of scholarships are awarded to most talented students from all over the world including applicants of New Zealand.
Awards Granting In Ph.D Scholarship And its Duration
Annually a wage of 27,500$ along this complete tuition fee is given to selected students for up to completion of degree which is almost the duration of three years.
Requirements To Avail Scholarship
Applications for the Scholarship are open for those who are graduates and intend to get admission in Ph.D at Victoria University and for those who already started their Ph.D at Victoria University.
These scholarships are merit based, candidates with strong academic background are selected on merit either applicants are domestic or applying internationally.
Process To Apply For Scholarship
Both the applications for the admission as Ph.D scholar at Victoria and for the Victoria Doctoral Scholarship are processed online.
As Victoria University strictly require English language approval (IELTS/TOFEL) so at the time of application applicant need to provide
Sample of English academic writing consisting on 200 words
Copies of academic transcripts
Copy of diploma certificate (applicants of European countries only)
English language proficiency certificate
IELTS with 6.5 bands or TOFEL with 575 points
A minimum of two ratings of 5 and two ratings of 4 in the Victoria University English proficiency program test
Last Date To Apply For The Scholarship
Deadline to submit the application for Doctoral scholarship is 1st March 2022.
X
FREE STUDY ABROAD

Free study abroad expert advice