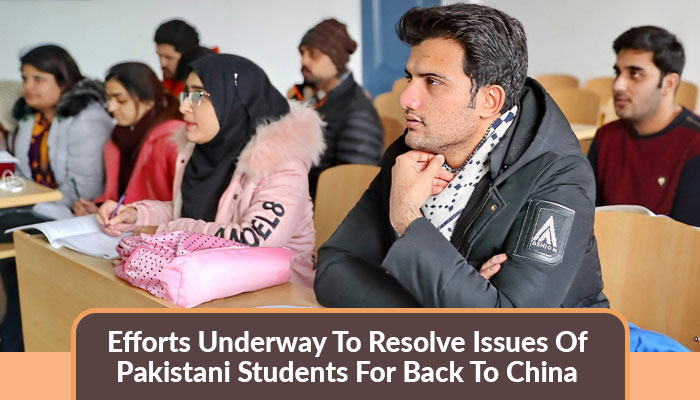 Thousands of Pakistani students fear losing degrees. More than a year into pandemic, Pakistani students say fear losing their degrees from China universities as thousands of Pakistani students stranded at home and unable to return to classes.
Total 28,000 Pakistani students are enrolled in Chinese Institutes and almost 7000 from them are stuck in Pakistan since China banned the entry of foreigners in Late March, 2020 because of COVID-19.
From last two years Pakistani Government and educational institutes continuously stating that they are struggling to help students to return to Chinese universities and colleges where they enrolled for different study programs. Some of the students are now on the verge of losing hope.
Pakistani student's campaign for back to China is now top trending
#MOFA_ StudentsAreNotBeggars
#Shutdown_MOE_PIA
#TakeUsBackToChina
All of the 7000 Pakistani students who want to go back to China tweets as
Dr. Shah stated that "Dear Sir, Cant you convince Chinese regarding Pakistani students return? At least sign MOU for those who are already admitted and have already suspended their studies, they can't graduate online."
Mr. Bilal Akbar saying "Please issue students visa for China, We are suffering the most, please solve it has been more than 2.5 years."
Muhammad Usman states that "This coming September will decide the lives of many students. If our Government doesn't take it seriously, the consequences will be dire."
Waseem Maengal tweets "It's our right to get education in our campuses, we are also students but by bad luck fighting here to get our rights, government should sort out this matter ASAP, 7K students' lives matter."
Congrats To Students
7K student's campaign enforced the government to take steps for Pakistani students and today one of the Pakistani student from Chinese university has received a confirmation mail for return to china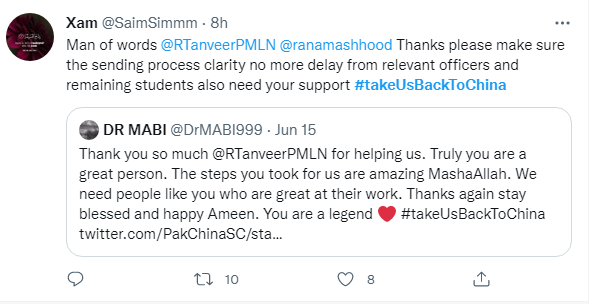 First batch of Pakistani students will return back to China on 19th June 2022, efforts are continued for 2nd and 3rd batch too.
X
FREE STUDY ABROAD

Free study abroad expert advice