Ever Considered Studying in Turkey? See What Makes Turkey Great for Pakistani Students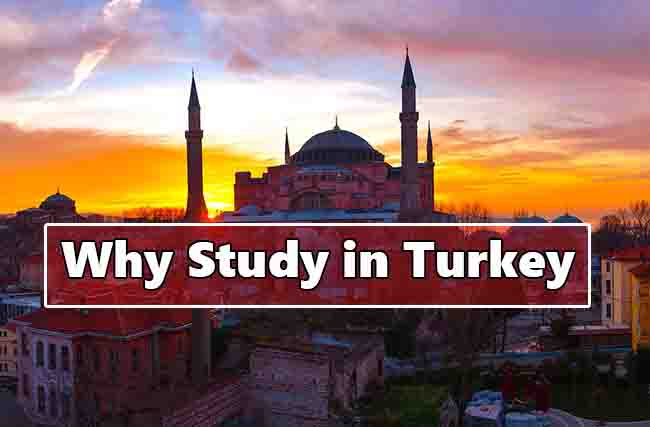 Turkey is one of the most rich cultural and historic countries. It is located between Europe and Asia which makes it more attractive for the students who like tourism. Turkey is one of the most advanced Muslim countries. It is not only a powerful economy but also part of every big global organization and union like NATO. Turkey has powerful bonds with Pakistan.
Its politics is also stable because of wise and strong leadership of Tayyip Erdoğan. Turkish love him so much that once they all stood against a very powerful coup d'état that included military to save his rule. He has made Turkey so great that today there economy is strong, they give loans to World Bank and IMF. There is no shortage of work for foreigners and students. Moreover, they offer a great education system. Turkey is ranked 39th best study abroad destination.
In this article, I have shared everything a student must know about Turkey. It is a great country to live and study. Most Pakistani students may have never imagined studying in Turkey because they are just stuck in conventional study abroad destinations like USA. You will definitely consider studying abroad in Turkey after reading this article.
---
Higher Education System of Turkey
Though they may have ranked Turkey 39th globally but Turkey's performance is far more greater than that. They may not follow the conventional method of other European education system but they offer a great quality of education. There are currently over 54 thousand foreigner students in Turkey. There are about 200 public universities here.
Higher education in Turkey is very cheap compared to other European countries. Turkish education system does everything they can to attract and facilitate foreigner students. Scholarship opportunities are also found in bulks here. They offer scholarships that even pay a monthly allowance, covers accommodation charges and tuition fees. Moreover, these scholarships even cover the cost of health insurance and travel expenses. Here is complete Guide to Study in Turkey for you.
---
Top Universities of Turkey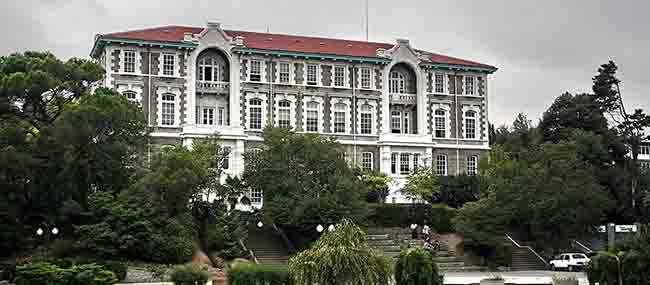 Turkey has a number of great higher educational institutes. Eleven of Turkish universities are ranked globally by QS Ranking while 20 are featured in QS University Rankings: EECA. Following are the most top universities of Turkey.
1 - Bogaziçi Üniversitesi
Bogaziçi Üniversitesi was ranked 9th best institute in the 2016 EECA rankings. This university has six campuses. The main language of instruction is English making it easier for international students.
2 - Bilkent University
Located in the Capital city of Turkey, Ankara, Bilkent university was ranked 12th in the 2016 EECA rankings. It is Turkey's first private non-profit higher educational institution.
3 - Sabanci University
Sabanci University was ranked in 13th place by QS in EECA ranking of 2016. This institute is most famous for its generosity. How generous? Well, 42% of its undergraduates receive scholarships.
4 - Middle East Technical University (METU)
METU of Turkey is a large higher educational institute with over 31 thousand students enrolled. It is ranked 14th best university by QS in EECA ranking.
SEE ALSO: All Top Colleges and Universities in Turkey
---
How They Treat Pakistanis
Just like China, Turkey is one the closest and most dependable friends Pakistan has got. Pak Turkish friendship is very admired and promoted by not only the governments but the people of both countries. Tourists of both countries can tell how much they were respected when they visited the other country. Pakistan and Turkey are also working on many projects together. They have always been ahead for each other at every difficult time. Pakistani people particularly students are liked in Turkey. Pakistani students have more chances of getting Turkish visa with further probability of achieving permanent residency.
The following video I found is from the time of Turkish coup d'état mentioned above. Pakistan had also shown their support for Turkey. After the Turkish government had won, people were celebrating all around the country. In this video, Pakistani and Turkish are celebrating together. Even the both flags can be seen together. They also raised slogans for both countries. This shows how strong Turkey and Pakistan friendship bonds are.
---
Cost of Studying in Turkey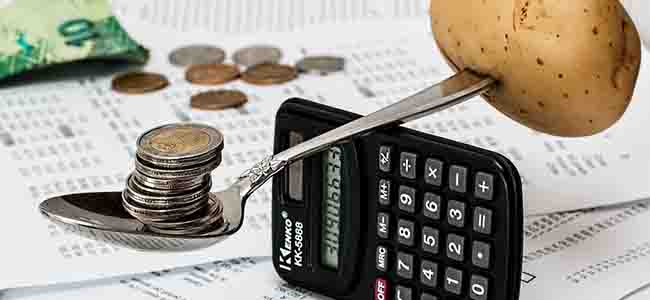 Tuition fee in Turkish universities are different depending if they are public or private. Public universities cost a lot more than private universities. Following table shows approximate semester tuition fee in private and public universities.
| | |
| --- | --- |
| Public Universities | Private Universities |
| $300-$600 per semester | $3,000-$10,000 per semester |
Though private, also called foundation, universities have high cost of studying, they cover it up with the scholarships. Scholarships in foundation universities are not very difficult to get and they cover from 30 to 40 percent of the tuition fees.
SEE ALSO: Academic Requirements for Study in Turkey
Cost of living in Turkey is not very high. It mostly depends on the city and how you manage your expenses. A student's biggest expense after tuition fees is the accommodation. University hostels are generally cheaper than private residence. Second biggest cost is Food. One good thing for Pakistani students is that they won't have any trouble finding Halal food in Turkey. Following table shows the living cost of one semester in Turkey.
| | |
| --- | --- |
| Housing | 1,500 - 2,000 USD |
| Food | 1,100 USD |
| Transportation | 300 USD |
| Books | 150 USD |
---
FREE STUDY ABROAD

Free study abroad expert advice