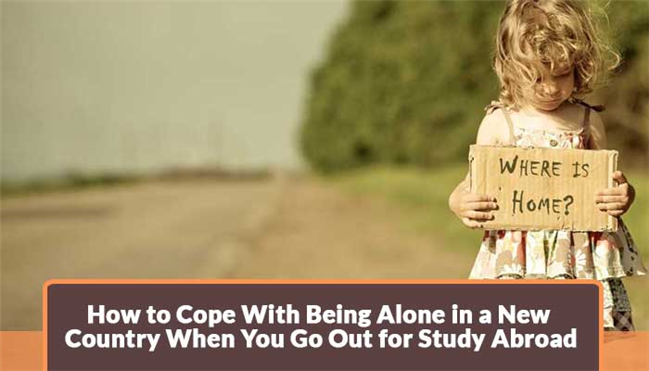 Homesickness
There are no words to explain the feeling of Homesickness whether you are moving abroad for your studies or job. From the start day, everyone feels so amazing and energetic for learning and experiencing new things. After some time feeling of loneliness overlaps every person and it is a very anxious feeling that prevents you from enjoying your travel experience.
Here are some ways that will help you to cope with Loneliness, homesickness and stress/depression while studying abroad.
Take a Break:
Try to take a break from your hectic routine I will become a source of relief for you. Take good care and spend some quality of time alone that will refresh your brain and body.
Keep yourself entertained:
Try to get involved with a social circle, participate in events, and keep yourself active and passionate by doing some interesting activities like music, sports, writing, and photography and so on.
Be Social
Being a social person will definitely help you and you will feel no loneliness. Connect with your university fellows after university time and build a support system for yourself while studying in abroad.
• Schedule some "Me" time.
• Create a routine (make a schedule)
• Exercise daily.
Get Out of your Comfort Zone
Get out of your comfort zone. If you are studying abroad make your social circle with abroad friends and don't try to find "your people" abroad. What's the purpose of going to another country if all you're still trying to hang out with people from your own country?
Explore different cultures
Be a Part of different cultural festivals and social exchanges in your own institutions. It would be the best source of enhancing your knowledge about cultural diversity and the excellent platform in which you can learn different languages.
Make a List for Exploring Your New Country
Make a list of different interesting places near to your living place. Try to visit all those places whenever you get free from your studies or job. This thing would be really worked out you will get new experience and adventures instead of dwelling on what's happening at home.
Make Your New Home
Living somewhere away from your family but you can make it as like by doing some effort.
By following some ways:
Create a Garden

Hang some photos

Put out Familiar things

Create a routine
Take a Break from Skype
If you are spending too much time on the social media website In order to contact your family and for finding out what is happening at your home. You are just wasting time and increasing the amount of your loneliness. Keep a healthy balance between your ties to home and being present in the place you actually live is vital for developing the status of your life.
Learn Something New
Homesickness becomes a reason of mindedness Learn new things and if you don't have enough time to join any learning course school you can start learning a new language. It will keep your mind active.
Work on Positive Thinking
Positive thinking is very important to boost your happiness and for making you confident. Get rid of negative thought from your mind you will feel fresh and Energetic.
Exercise Regularly. Go Outside and Run Around!
It's a true fact that Lots of things have changed when you move abroad but everything doesn't have to change. Keep a habit of daily exercise it will keep you healthy and strong and it would be a great source of combat your Homesickness
Follow some of these tips and make your abroad experience filled with happiness and good memories.
X
FREE STUDY ABROAD

Free study abroad expert advice