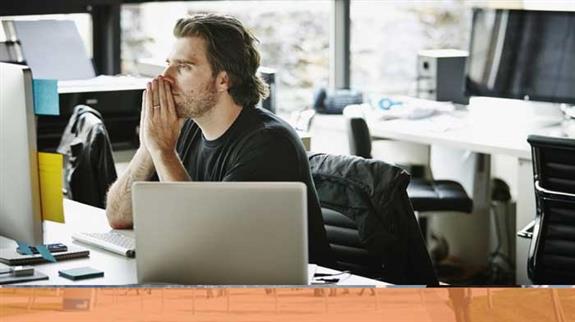 Doing a part time job along with studies is very normal among those students who are studying in a foreign country. Most of foreigner students work to earn money because it is very difficult to afford your educational and living expenses in a foreign country. I also recommend my readers to pursue a job in their student life. By doing a job in student life, you not only get earn extra money but you also get a good understanding of what professional life is and helps you select and get a successful career.
Everyone needs money especially when in a foreign country away from home. Job is one of the ways to earn money to meet your financial expenses. You should also see my article on How to Earn Money While Studying Abroad. This article is also similar however mainly focused on getting a job.
For most of the students, it is usually the first time job experience. They have never done or even looked for a job before so they don't know much about how to get a job. This lack experience can cause them to waste a great deal of time and effort. In case of failure, students can also become a victim of depression and inferiority complex. In this article, I am going share with you my expert advice on how to find a job. Let's get started.
---
1 - Select a Field:
Before you go off running around for job, this is the thing you should do at first. You should first sit in a calm place and
think peacefully what kind of job do you want to do. There are many things you can do. You have to select a field in which you will start your professional life. If you are wondering what you jobs you can do, this article of mine on Part Time Jobs You Can Do While Studying Abroad will be helpful for you.
You should try to find a job that is somewhat related to your field of study. If you are studying Computer Sciences, you should look for a job like programming, computer operating or computer lab attendant. These jobs will help you not only make money but also build foundation for your career.
If you chose the wrong field and started a job in it, sooner or later you will realize your mistake. It will earn you money but that experience won't be much help in career. Also make sure you don't start a job that you hate.
---
2 - Ask Friends:
A network is one of the biggest assets of a professional. You will understand it once you enter your professional life. So
what is a network. Everyone you know is part of your network. It included your friends, family, cousins, class fellows etc. What you need to learn is how to utilize it. Instead of keeping an egoistic attitude, you should socialize more and make good relations with people you know. It is not going to cost you anything.
Here is first benefit you will get from your network. Most of the students who find a job while studying abroad is through a friend who is already working. All you have to do is let your class fellows and friends know that you are looking for job. Wherever there is an opportunity, one of the fellows will contact you. It is not like they have anything to lose. But they will do you favor so they can expect the same from you in future. And that is how a professional network is built.
---
3 - Go Out:
Well of course you are not going to get a job by sitting idly in your room. You will ask your friends for help in this matter but you can't solely depend on them. What you have to do is go out and search the city. If you have decided what sort of job of wish to do, you should go to places related to it. You should have a Resume or CV with you all the time. If you wish to work at a restaurant, you should go in restaurants and drop off your CV there. If there is an opening, they will contact you. Likewise, you should visit the market related to field you are interested in.
---
4 - Utilize Internet:
It is about time, you start learning the useful use of internet. Internet is the best place to look for a job. If there is any
opening for a job in any place in the world, it is announced on the internet. You should first search websites for job of that country. For example, Rozee.pk and Mustakbil.com are very famous in Pakistan. Then search jobs related to your field and apply for them. Make sure you have an attractive and professional Resume. It is the first impression they get of you and whether they call you for interview or not depends on it. If you find the right sites, you are sure to get a job of concern.
---
5 - Self-Employment:
Doing a job is a responsibility and not cut out for everyone. If you are smart enough, you should think of self-
employment. Instead of going to others for a job, you should create a job for yourself. It doesn't necessarily mean starting a business or invest huge deal of money. Just see what is it that you can do and start offering those services in return for money. For example, you can teach home tuitions if you like teaching. Likewise, if you have any skill, you can get work or projects from the internet and earn money through it. People also call it freelancing.
If possible, you should make your accounts or give advertisement to platforms providing such opportunities. A good friend of mine Adnan has good skills in computing. He has published an ad on Olx.pk stating that if anyone needs any help regarding computers or networks, they can contact him. Believe it or not, he do often get calls and he also got a job from one of the customers.
Just so you know, doing job is not a piece of cake and requires a lot of effort especially when you are studying abroad. You should also read my article on Harsh Reality of Working While Studying Abroad No One Tells You.
X
FREE STUDY ABROAD

Free study abroad expert advice