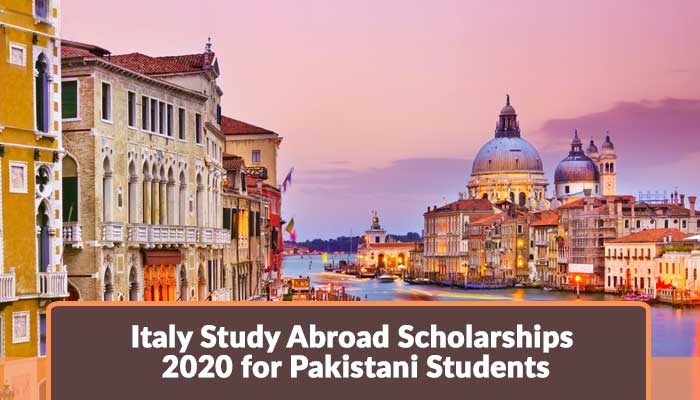 Italy is one of the most popular destination amongst the international students. There are approximately 32,000 international students enrolled in different universities in Italy.
The main cause being the more affordable tuition or no tuition fee for most of the universities in Italy. The students are either enrolled in full time course or as per exchange program. There are approximately 97 universities in Italy and most of them are public that is funded by the state government hence making them more economical.
Apart from being inexpensive there are various ways the student can fund their education in Italy as scholarships.
The estimated cost of studying and living expenses is 1500 Euro per academic year for tuition fee and living expenses range from 900 to 1300 Euro per month.
Scholarships Italy
There are several types of scholarships in Italy for international students. For all levels as Undergraduate, Graduate, and Ph.D. etc. The scholarships are also available for various fields.
Italy scholarships for Pakistani students have all been primarily comprising of the full and partially funded scholarships.
Scholarships in Italy for international students
Undergraduate level -
The scholarships that are provided at Undergraduate level for the international students. The scholarships is provided generally on two basis the economic stability or the financial stability that would assure that the student will be able to provide without the provisions of the scholarship and wont resort to any unethical activity the other factor being good grades.
The first factor is a litter undermined in case of Italian universities therefore they rely on good scores. Some of the undergraduate level scholarships are –
Masters Scholarships in Italy –
Most of the international students that are enrolled in Italian Universities seek admission in masters. The scholarships can be of many fields or either provided by the Universities themselves as
Italian Government Scholarships 2020
The Government of Italy offers a number of scholarships to both international and national students. These scholarships are available for following programs as-
Master's degree program.

Higher education in Arts Music and Dance.

PhD program.

Research under academic supervision.

Italian language and culture courses.
The Pakistani student must keep in view that they must contact the international office for all detailed information, consult Italian consultants , keep an eye on the deadlines and keep researching.
X
FREE STUDY ABROAD

Free study abroad expert advice