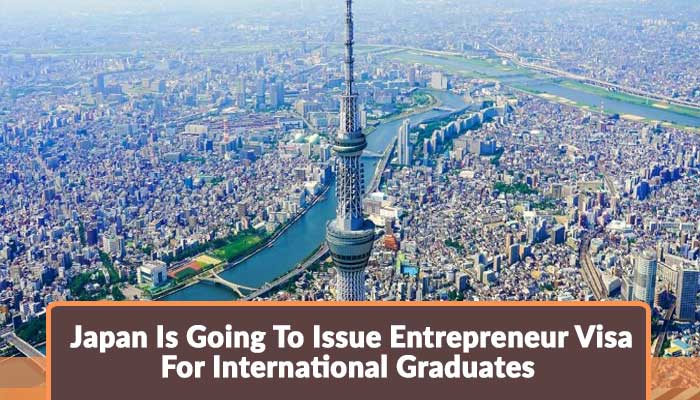 In 2020, Japan comes with great news for international students that the Immigration Services Agency is currently working to prepare a new Japan start-up visa for international students. According to this start-up visa policy newly graduated students from Japanese Universities will be allowed to stay in Japan for up to two years. International students will be allowed to set up a new business in this duration. Japan is preparing for this policy and the system is still under consideration. However, it is expecting that the system will officially be launched in 2020.
Employment Opportunity In Japan
Before this initiative, Japan announced to bring more opportunities for international students to start their career in Japan after completing their higher education from Japanese Universities. It has seen that the Ministry of Justice has been losing the formerly strict requirements for international graduates for the last few years. Currently, international graduates are allowed to work in any role to earn 3 million yen annually. However, the average salary for graduates is almost 2.3 million yen.
In 2018, Japan granted 25,942 international graduates work visas after the completion of their degrees. However, in 2017, Japan granted 22,419 students work visas. From the Asian countries, almost 95% of students switch their visas to Japanese work visas. International students are not only allowed to work after graduation. However, they are also allowed to work during their studies. Japan allows international students to work for up to 28 hours a week. But, international students are required to apply for an additional work permit alongside their Japanese student visa.
International Students In Japan
Because of the increasing number of international students Japan is also listed among the top study abroad destinations of the world. According to the Japan Student Services Organization, 312,214 international students were recorded in the Japanese higher education institutes. From these 124,436 students came from China. Although, 73,389 students moved from Vietnam. And the rest of the international students came from Asians and other countries. The Japanese Government is aiming to reach the number of international students to 300,000 by 2020. But, the Coronavirus outbreak may impact this expectation of the Japanese government.
Why Choose Japan For Study
Besides part-time employment opportunities during studies and working visa opportunities after graduation, Japan also offers some unique benefits to attract students from across the world. For example, Japan offers worldwide recognized universities with a variety of higher education study programs, and Japan offers low tuition fees with generous scholarship programs, etc. Moreover, international students can get a wonderful life experience while living in multiple cultures.
Get Japan Visa Consultancy
Students who are willing to start their higher education in Japan and want to get amazing career opportunities in Japan after completing their studies, they are invited by Studyabroad.pk to get the complete consultancy of Study in Japan from Pakistan's best study abroad consultants. These consultants help you a lot in submitting a safe application to secure your admission to your desired Japanese Universes.
X
FREE STUDY ABROAD

Free study abroad expert advice