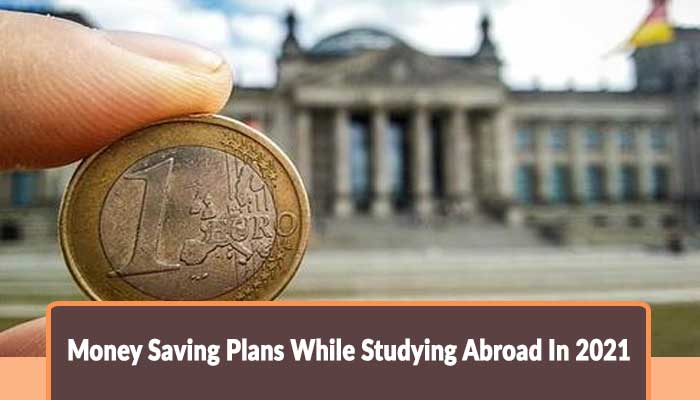 No doubt study abroad is a wonderful experience in life. Students who get a higher education degree from the worldwide recognized universities do not only get better career opportunities in Pakistan but they can open the doors of potential opportunities from across the world. However, where students are getting exceptional benefits, at the same time, they face some serious challenges. To Cover the living expenditures is one of the main challenges that every single student faces while studying abroad. Well, those who have gone or even who are going to start their higher education journey from abroad are highly appreciated. At the same time, they are offered the best tips by adopting which they can save a lot of money to spend the safe time in abroad.

1. Create Your Budget At First
First of all, you have to fix your budget. What are the expenses you are going to face while studying at your favorite study abroad destinations? You have to make a proper plan that how much tuition fee you need to pay after a semester, how much rent you have to pay for your apartment, how much you will spend on eating, how much you will spend on recreational activities, etc. Now, write them down and set your lifestyle according to the available budget.
2. Stop Gathering And Partying
The main purpose of you to go abroad is to get higher education. Well, once after successfully receiving your degree you can build new grounds in your life. So, you are advised not to be engaged in useless activities. You have to avoid gatherings and partying that are not mandatory to attend. This will help you save a lot of money. Moreover, by cutting off such activities you can also save your time for studies or part-time jobs.
3. Change Your Mentality Around Your Purchases
To wear the brands or branded clothes is nothing but just a state of mind. You can even look more handsome in the usual clothes. So, stop wasting money on brands. If you won't wear branded clothes, shoes, or any other accessories, believe me, it won't disturb your studies at all. Use local markets or shops for clothes, shoes, and other accessories.
4. Do Part-Time Jobs
Almost all the well-known study abroad destinations allow students to do part-time jobs. For example, if you are going to start study in the USA, study in the UK, Study in Australia, or any other renowned destination then you will be allowed to get participated in part-time jobs. Students are allowed to work 20 hours a week and this helps students a lot while paying for their study and living expenses.
5. Search For Students' Discount
There are several brands, shops, and markets you can find that offer special discounts to students. Search for such types of brands or shops and try to buy your needy items here. This will also help you save a lot.
6. Search For Scholarship Programs
Almost all the good study abroad destinations offer international students scholarship programs. If you are going to apply for study in 2021 or if you are already studying anywhere you can search for the best scholarship program 2021. Some scholarship programs help students with their tuition fee, however, some programs bear all the expenses including study expenses, living expenses, travel expenses, and all others. So, try to find the best scholarship program for you. You can also find the latest scholarships here.
Start Your Study Abroad Application Today
Besides offering helpful tips to make study abroad sessions of students possible. We also help students to start their study abroad applications. Those candidates who are interested to start their higher education journey in 2021 but are still confused regarding the application process for their desired study abroad destination are invited to tell us their queries through the given assessment form. Our expert advisors will take a review of your assessment application and then help you to complete your application.
X
FREE STUDY ABROAD

Free study abroad expert advice