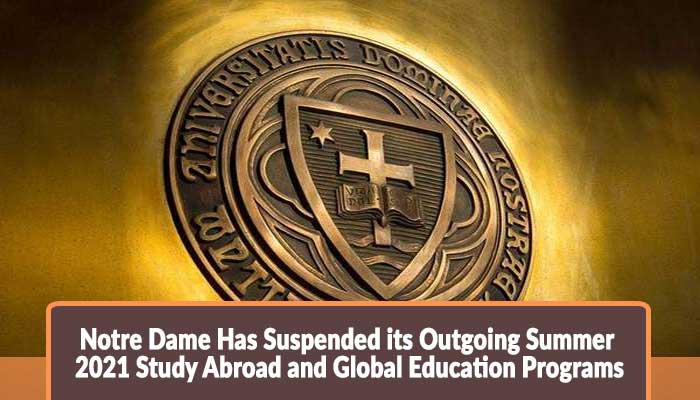 Due to the Novel Corona Virus situation all educational institutions across the globe completely cancelled their ongoing physical classes and moved to online learning. But recently, the situation seemed to get good as the number of Covid-19 cases were decreasing all around the globe giving hopes to students that study abroad programs for physical classes might start soon. Unfortunately that is not the case for majority of the international educational institutions as due to the deadly and dreadful third wave educational institution are now reconsidering their decision about starting physical classes. In a recent email shared to the Students University of Notre Dame has announced that it will be suspending its 2021 summer study abroad and global education programs.
The University wrote that due to the ongoing unpredictable situation regarding the ongoing Covid-19 pandemic the university has suspended all undergraduate summer 2021 outbound study abroad and global education programs. Addressing the students the university officials wrote that,
"It was a very difficult, but necessary, decision to suspend our programs given the scope of the pandemic," says Michael Pippenger, vice president and associate provost for internationalization. "As dedicated advocates for global education, we know and feel the disappointment that our students are experiencing right now. As always, however, the health and safety of our students, faculty, and staff remain paramount."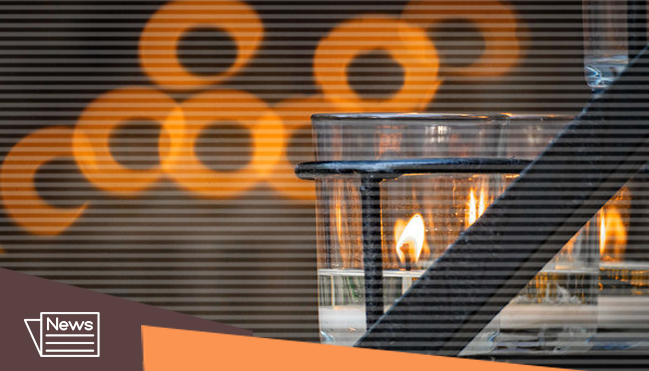 The University of Notre Dame offers courses in Economics, General; Finance, General; Political Science and Government, General; Mechanical Engineering; and Computer and Information Sciences, Genera, and has almost more than 1500 number of international students enrolling to study these programs. Thus University of Notre Dame International has proposed a variety of new options for summer considering the cancellation of all study abroad programs. These alternative programs include the virtual Global Professional Experience (vGPE) program as well as online academic courses anchored at the Global Gateways and Centers.
X
FREE STUDY ABROAD

Free study abroad expert advice