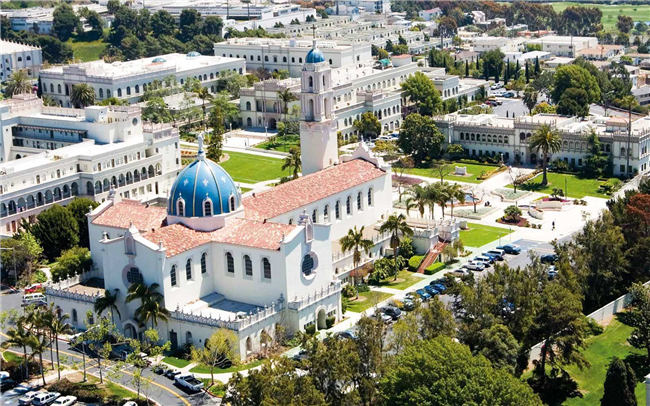 The Women Peace Makers Program completed its 16th anniversary at the University Of San Diego, America. For the year 2018, four prominent women from all around the world were invited to share their learning in the prestigious American University; one of them was Mariam Yazdani from Pakistan. The four invitees included: Rosa Emilia Salamanca of Colombia, Roxana Cristescu of Eurasia, Amira Abdulrahman Hussein Timan from Sudan and Mariam Yazdani of Pakistan.
The Women Peace Makers program aims at putting attention at the women leaders of the world. Through this program, the present accomplices encourage and motivate the future women leaders with their high spirit and inspirational work. The program which started on Oct, 18 will continue till November 17, 2018.
The women cohorts of the program were scheduled to share their inspirational stories with the students of the University and all other attendants. The role of women in Peace of the world cannot be subdued; it's high time the Governmental bodies start recognizing the need of permanent seats for women at the peace negotiation table.
Mariam Yazdani is senior advisor for Programs and Partnerships at Viva Rio, a Brazilian NGO. She has been working for 15 years for the causes of post-conflict approaches and violence reduction policies in Pakistan and foreign countries. She has close association with organizations working for rights of women. She has done remarkable achievements in promotion of long-term sustainable peace policies by collaborating with local and statuary bodies.
Her participation in such reputable University is matter of great pride for Pakistan. Such individuals like Mariam, have served the world and their native country through charitable work. Their work has set example for the world and Pakistanis. Mariam's exemplary and inspirational endeavors are source of presenting a positive image of Pakistan.
The relationship between Pakistan and America has gone through so much highs and lows. Although, America has been giving so many aid packages to educational, security, infrastructure and IT fields of Pakistan. But the general public of America and Pakistan don't hold a positive image of both the countries respectively. In educational field, the establishment of US-Pakistan Knowledge Corridor is aimed to provide quality education to Pakistani scholars. Through this education corridor, in its first phase, 1500 scholarships will be awarded to Pakistani post-graduate students to study in US Universities. HEC has also organized language coaching classes for consultancy of students under this corridor.
Here is the list of

American Universities

, offering scholarships to Pakistani students:
American University Emerging Global Leader Scholarship
AAUW International Fellowships in USA for Women
George Washington University Global Leaders Fellowship
Hubert Humphrey Fellowships in USA for International Students
Civil Society Leadership Awards
Obama Foundation Scholars Program
Fully-Funded Rotary Peace Fellowships 2019-2020
2018 Future Global Leaders Fellowship
Global Undergraduate Exchange Program (Global UGRAD)
HEC Funded Scholarships for Pakistani Scholars (check HEC Website)
The responsibility of maintaining good ties between Pakistan and foreign countries does not merely depend on Governments. The students who travel in foreign countries for study must play their due role as well.
X
FREE STUDY ABROAD

Free study abroad expert advice