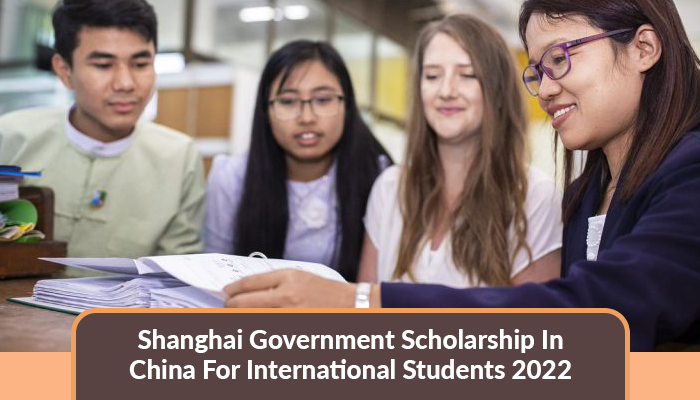 For the purpose of constructing the science and technology innovation center with global influence attracting more outstanding prospective international students to study in Shanghai. SGS provides candidates with the opportunity to expand their academic knowledge and develop their professional skills during their stay in China by learning new skills and polishing the expertise they acquired.
Details About Scholarship
"Shanghai Government Scholarship for International Students" established to fund distinctive prospective international students to study in higher educational institutions in Shanghai. Scholarship is announced for all levels of study bachelor, master and doctoral studies.
Duration Of Scholarship
Duration of scholarship depends upon the degree and level of study.
| Study Program | Duration of scholarship award |
| --- | --- |
| Bachelors Study program | 4-5 year |
| Master degree program | 2-3 year |
| Doctoral degree program | 3-4 year |
Coverage By Shanghai Government Scholarship
As scholarship is categorized into two types
Type A SGS (Full Scholarship)
This type of scholarship covers
Tuition Fee
Accommodation
Health insurance
Living expenses
Type B SGS (Partial Scholarship)
This type of scholarship exclusively for excellent students applying for bachelors, masters and PhD programs that will cover
Tuition Fee
Health insurance
Watch video for complete application process
Eligibility Criteria To Achieve Scholarship
Following criteria must be fulfilled by the applicant
Candidate must be a non-Chinese
Applicant that applying for bachelor's degree must have a high school degree and age must not be more than 25 year
If applying for master program then must hold a bachelor degree and should be no more than 35 year
For doctoral program applicant must have a master degree including research ability and age limit is 40 year.
Excellent academic record
Applicant must meet the language requirements of university
If applicant has received any other scholarship from Chinese Government then he/she is not eligible to apply for the scholarship
Application Process For Shanghai Government Scholarship
The applicants must submit their applications online via the official website.
To apply for this program, applicants must complete an online application
The SGS form should be completed with all the required documents.
Please ensure that you download the form after completing it.
Deadline To Apply For Scholarship
Applications must be submitted before the end of May 2022
X
FREE STUDY ABROAD

Free study abroad expert advice