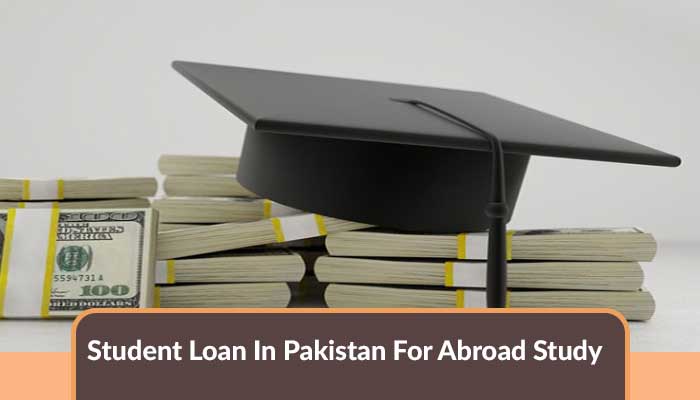 Pakistan is amongst the top countries from where a large number of students go abroad for their education every year. There are almost 60,000 Pakistani students getting their education from foreign universities for undergraduate, graduate and postgraduate programs. Cost of study in foreign universities is of great concern. Though the great option for students is to get scholarships for study abroad, but most of the students do not qualify for the terms and conditions of the scholarships which leave education loan an easier way to pursue their studies. Different organizations in Pakistan offering loan options for Pakistani students who want to fulfill their dreams about higher education from world's best universities. Let's have a look at the organizations available study abroad loans for Pakistani students.
National bank of Pakistan

Ihsan Trust

Akhuwat Foundation

MPower Financing

Alkhidmat Foundation
Loan Scheme By National Bank Of Pakistan
NBP is providing study abroad loan to a number of Pakistani students in collaboration with other private banks like HBL, ABL, and MCB. NBP has different criteria for selection of students for different study programs. Students must have an excellent educational record.
Who Are Eligible For NBP Loan Scheme?
Students want to submit application for undergraduate program, age must be 21 years

For masters programs age limit is 31 years

Student's age applying for PhD should not be more than 36 years
Academic Disciplines For NBP Study Loan
Students who are going to pursue their education in one of the following disciplines
Engineering

Electronics

Chemical Technology

Agriculture

Physics

Chemistry

Natural Sciences

Computer sciences

Islamic Studies

Business Studies

Mathematics
Ihsan Trust Students Loan Policy
Ihsan trust is a nonprofit organization providing loan for education to Pakistani students with the aim to make poor students financially stable enough to cover their studies expenses. It is providing relief to low income families to afford their educational expenses.
Objectives Of Ihsan Trust
The main objectives of Ihsan trust organization are
Loan for education

Skill development

Rural development

Health and Hygiene

Educational development
Akhuwat Foundation Loan Scheme
Akhuwat foundation has a great emphasis and focus on the education and this foundation provides a interest free loan to Pakistani students for study abroad. Akhuwat foundation provide education loan to those students who performed excellently while getting their previous education.
Main Aim Of Akhuwat foundation
The main aim of Akhuwat foundation is
The provision of education and skills development to Pakistani students so that they become enable to drill out themselves from poverty

Ensure their financial independence

Loan funds cover the tuition fee, uniform, books and class room materials cost of selected student

Maximum amount of loan provided by the Akhuwat foundation is 250 £
MPower Financing For Education
MPower is an international organization that provides education loan to those students who are enrolled in US College/ University.
Services Provided By MPower Financing
This organization provides loan to international students without US credit history

Provides flexible funding options ranging from $2001 to 100,000$

Funding loan services are for more than 190 countries including Pakistan

Provides free visa support and career counselling
Al Khidmat Foundation
Al Khidmat Foundation offers a number of scholarships and loan opportunities for Pakistani students for educational purpose. Loan scheme provided by Al Khidmat foundation is totally merit based, and loan funds are handed over without any interest to students who have excellent educational record.
X
FREE STUDY ABROAD

Free study abroad expert advice