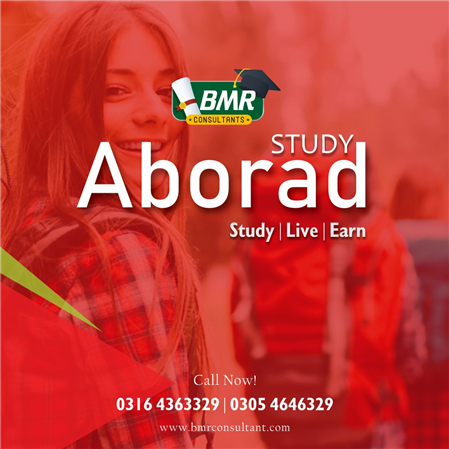 EDUCATION SYSTEM IN GERMANY
The education system of Germany is very strong like its economy. Education for all is the motto of the German government. Higher education institutions of Germany are independent, the central government doesn't control the education in Germany. There is no regulatory policy for education by the government. All the 16 states of Germany regulate their universities, but they don't control the universities. The quality of education in Germany is very high. Actually, the universities of Germany set the education standards in Europe. You can find almost 427 universities in Germany, most of them are public and state-funded and students are not charged tuition fees. Some private universities are also working in Germany. These higher education institutions are offering almost 18000-degree programs to local and international students. However, there are lots of tuition free universities for international students in Germany. You can study in Germany in the English language also.
TYPES OF HIGHER EDUCATION INSTITUTIONS IN GERMANY
There are three types of higher education institutions in Germany. Students can choose the university according to their choice. There are lots of studies programs are taught in these universities. Following are the types of higher education institutions in Germany.
Universities
Universities of Applied Sciences
Colleges of Arts, Film, and Music
PakStudyAbroad.com is going to give you a brief introduction of these higher education institutions.
UNIVERSITIES OF GERMANY
The study in universities is totally theoretical and academically oriented. These universities of Germany offer various study programs in different fields. There are some technical universities, college of education, and medical schools are also working under universities or independently. These universities offer bachelor's degree, master's degree, and doctoral degree programs to students.
UNIVERSITIES OF APPLIED SCIENCES OF GERMANY
The study in universities of applied sciences is totally focused on practical, research and experiments. The course of different studies programs is designed to prepare the students for professional life. Students are given theoretical lectures and practical challenges, which make them able to meet any challenge in practical and professional life.
COLLEGES OF ART, FILM, AND MUSIC IN GERMANY
These art colleges of Germany are serving the students of performing art from all over the world. There are various study programs of performing art are offered to students. These art colleges trained students for the direction of film and theater, camera operating, screenwriting etc. Students of these art colleges serve in the fields of film, theater, television and radio. Following study programs are taught in art colleges of Germany.
Fine Arts
Dance
Industrial & fashion designing
Acting
Singing
Graphic Art
Instrumental Music etc.
An entry test is compulsory to take admission in these art colleges. It is kind of aptitude test. Students need to prove their artistic talent in their specific field. Almost all the art colleges teach in the German language. So international students are required German language proficiency certificate.
TUITION FEES OF HIGHER EDUCATION INSTITUTES OF GERMANY
Frequently asked the question is there a way to study abroad for free? The answer is yes. In Germany, most of the state universities are public or church funded and do not charge any tuition fee from students. Though, very few universities charge a little amount as tuition fees. Of course, bachelor's degree programs are totally free. However, master's degree programs and doctoral degree programs are charged very fewer tuition fees. In fact, it is very less as compare to other universities of Europe. So you can go and study abroad in Germany for free because there is a free education in Germany for international students is available.
Private universities charge full tuition fees, which can be compared to the universities of Europe. So very less number of students take admission in private universities. Most of the universities of applied sciences are free of cost.
SEMESTER CONTRIBUTION SYSTEM IN GERMANY
Students are required to pay an amount of approximately 250 Euro as semester contribution. This semester contribution can be varying university to university. Another 100 Euro are also charged from students to provide them different facilities like the dining hall, athletic facilities, halls of residence and different services.
In some universities, students are charged 25 Euro to 160 Euro for semester ticket. A student can use all the public transport free of charge for 6 months in the city.
ADMISSION REQUIREMENTS IN MASTER'S DEGREE PROGRAM IN GERMANY
There are not specific requirements for admission in higher education institutions of Germany. Every university sets its own criteria for admission. PakStudyAbroad.com is giving you some general information of documents which may be required by the university.
Bachelor's degree with impressive CGPA
Passed University entrance exam (if required by University)
All transcripts issued by previous education institutions.
Language proficiency certificate in the English language like TOEFL (Test of English as a Foreign Language) and IELTS (International English Language Testing System) etc.
German language proficiency certificate if study medium is German
Application Form (correctly filled by candidate)
An entry test is compulsory to take admission in these art colleges. It is kind of aptitude test. Students need to prove their artistic talent in their specific field. Almost all the art colleges teach in the German language. So international students are required German language proficiency certificate.
COST OF LIVING IN GERMANY FOR INTERNATIONAL STUDENTS
Living in a big city of the world is always expensive, so that in Germany. Students have to spend the major portion of their savings on living. Cost of living always depends on your way of living. PakStudyAbroad.com always suggests you spend less on living and more on studies. Anyways, you may need to spend 800 Euro per month to spend on accommodation, food, clothing, traveling in the city, books, stationery, personal maintenance, entertainment etc. It is an average and estimated cost of living. It may be segregated as: rent of accommodation may require 300 Euro approx, food may require 165 Euro approx, travelling may require 82 Euro approx, clothing may require 50 Euro approx, study material (books, notes, stationary) may require 30 Euro approx, phone & the internet may require 33 Euro approx, health and medical may require 65 Euro approx and entertainment & outing may require 68 Euro approx. these figures are approx and can vary from city to city.
ACCOMMODATION IN GERMANY FOR STUDENTS
Finding accommodation in big cities have become a problem in the world, so that in Germany. It will not easy for you to find a good residence in student cities of Germany. Students are advised to confirm their residence immediate after admission confirmation. Students must have confirmed accommodation before reaching to Germany. Getting admission in German higher education institution is not giving you automatic booking for university's student residence hall. You need to arrange accommodation yourself. Let's discuss some residence options in Germany on the forum of PakStudyAbroad.com.
STUDENTS RESIDENCE HALL IN GERMANY
Student residence hall is the most economical residence option in Germany. There are many students' residence halls in student city of Germany. They give you a room for two on very economical rate. These rooms are totally furnished with properly heating and the Internet. Most of the rooms have attached bathroom. Students are given common kitchen, living room, and dining room also.
PRIVATE ACCOMMODATION IN GERMANY
In case you cannot find a place in students residence hall in Germany for any reasons then you have a second option. You can rent a private room / flat / apartment. This kind of living is always expensive in big cities. If you are habitual to live alone and your bank balance allows you then you can avail this option. Otherwise, you can rent a flat or apartments on sharing basis with other students. It is also very economical kind of living. Living in sharing basis will save your many Euros in rent. And you can also cook your own food sharing with other students. It is also very economical food option than dining out in the restaurant.
LIVE AS PAYING GUEST IN GERMANY
If you are keen about different cultures and traditions of the world then you should live as paying guest in Germany with some local family. It is also a very economical way of living. Normally as paying guest, you are given a furnished single room with food and laundry. You can save your precious time by living in this style. The time you would spend in cooking food, cleaning room and washing clothes can be utilized in studies and outing. The nights of big cities of Germany are very attractive and entertaining. So students should go out and have fun also.
FIRST NIGHTS IN GERMANY WITHOUT RESIDENCE FOR STUDENTS
If you cannot find a place to live before arriving in Germany then you have some temporary living options. In some higher education institutions, the sutdentenwerk and some other organizations provide some temporary residence for some nights. Students can use these temporary residences to find some permanent accommodation.
VISA REQUIREMENTS FOR PAKISTANI STUDENTS FOR GERMANY
Pakistani / non-EU students have required the visa to enter and live in Germany. Students are required to apply for National Visa instead of Schengen visa. There may be different visa requirements for different candidates according to their nationality and study program. information for you. Following are some visa requirements which may be demanded by German embassy.
Admission confirmation letter from University
Health insurance for complete duration of study
Language proficiency certificate in the English language like TOEFL (Test of English as a Foreign Language) and IELTS (International English Language Testing System) etc.
German language proficiency certificate if study medium is German
Post academic work and achievement certificates
Bank Statement (with sufficient funds to cover your tuition fees and cost of living).
These are general visa requirements. PakStudyAbroad.com suggests you check official website of German Embassy to get exact information about visa requirements.
PART TIME JOB IN GERMANY FOR PAKISTANI STUDENTS
Yes, students are allowed to work as a part-time during their studies. Students are allowed to work for 20 hours in a week during studies. However, in holidays students can work the full day. But it is compulsory for students that give priority to their studies in Germany. The students who are willing to do a job during the study are properly registered and allotted a social security number. The wage rate in Germany is 8.84 Euro per hour.
If a student earns more than or equal to 450 Euro per month (either from 20 hours job or full-time job or mini job) then he has to pay a mandatory contribution for health care, insurance, and the state employment insurance.
If a student is doing work as internship which is required by study course then the income of student is exempt from social security. Students who wish to do part time job should keep in mind one thing that without knowing the German language it is difficult to find a student job. Because students are offered part-time jobs at the places where public dealing is part of a job, like restaurants, cafes, hotels, food spots, service stations, gas stations, bars, shopping malls, call centers, shops, etc. These are kind of student jobs and difficult to deal with customers if you don't know local languages. But the good part is Germany is a very big and industrial country with minimum unemployment, so you have the better chance than other parts of the Europe to find the student job.
Some higher education institutions offer the job to students like library assistant or some administrative work. It is a good way of earning because it doesn't disturb your study routine. The best way to find a job is "SchwarzeBretter", these are kind of notice boards in universities, markets, and public spots. Students must read these boards time to time to get a suitable job for them.
One important information is that a student who is working first time in Germany required a social security number which is allotted by the German government. The first employer applies for this social security number on behalf of a student. This social security number is allotted for a lifetime and can be used with any job during and after studies.
The study in Germany is like a dream for every student. Learning with world's smart minds, sharing notes with most intelligent students, taking education from world's best teacher and living in the prestigious universities in the world. What more a student can desire. If you get admission in the university of Germany by any chance then never miss it. It is a once in a life type opportunity. It may be your chance to study in Europe for free.There are lots of chances to study in Germany for free for international students. Apart from studies, you will get a chance to live in world's most successful economy and you will learn to be successful.
Germany is a very beautiful country to live. Living in Europe's clean atmosphere and enjoying high standards of living. You will get these entire things together in Germany. Most important thing, you will learn very high-quality education in very fewer tuition fees, which is almost no fees as compare the fees of other European countries. There are lots of tuition free universities for a masters degree in Germany. It is the best place for getting your master's degree abroad .PakStudyAbroad.com will strongly recommend you to go Germany and study in best universities of the world.
Consultant Info
X
FREE STUDY ABROAD

Free study abroad expert advice