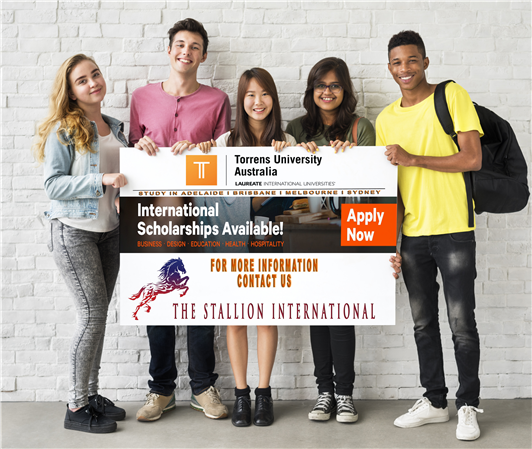 Study in Australia ✈ with Torrens University ☝ Apply Now for February 2019 Intake
Fill our online assessment form at www.thestallionint.com and get the best available course options in accordance with your preferences.
If you are worried about your IELTS score, try our British Council Certified teacher who'll help you score your maximum and will unleash your leashed skills!! #Demo also available.
You can also contact us on 021 34980 144 - 45 or write us at info@thestallionint.com
Consultant Info
X
FREE STUDY ABROAD

Free study abroad expert advice