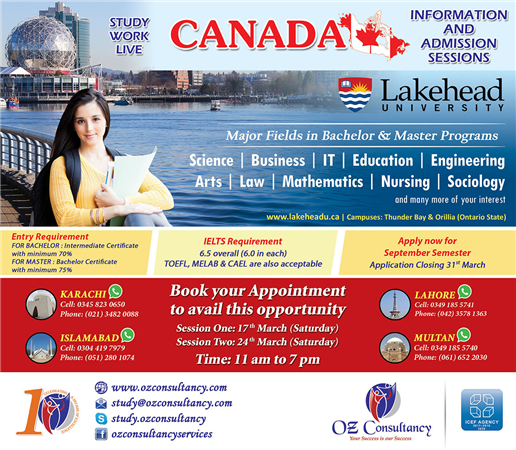 Dear Valued clients,
Warm Greetings from OZ Consultancy!
Study in Lakehead University, Canada, One of the top ten university
Dates: 17th & 24th of March, 2018 on Saturday
Venue: All Pakistan OZ Consultancy offices (Office locations: http://ozconsultancy.com/contact-us/)
Timings: 11:00 am to 7:00 pm.
It is one of a kind opportunity to meet and get professional assistance in admissions and visa filling.
We look forward to contribute in your bright future endeavors and rest assure you that together we can make it a grand success
Consultant Info
X
FREE STUDY ABROAD

Free study abroad expert advice